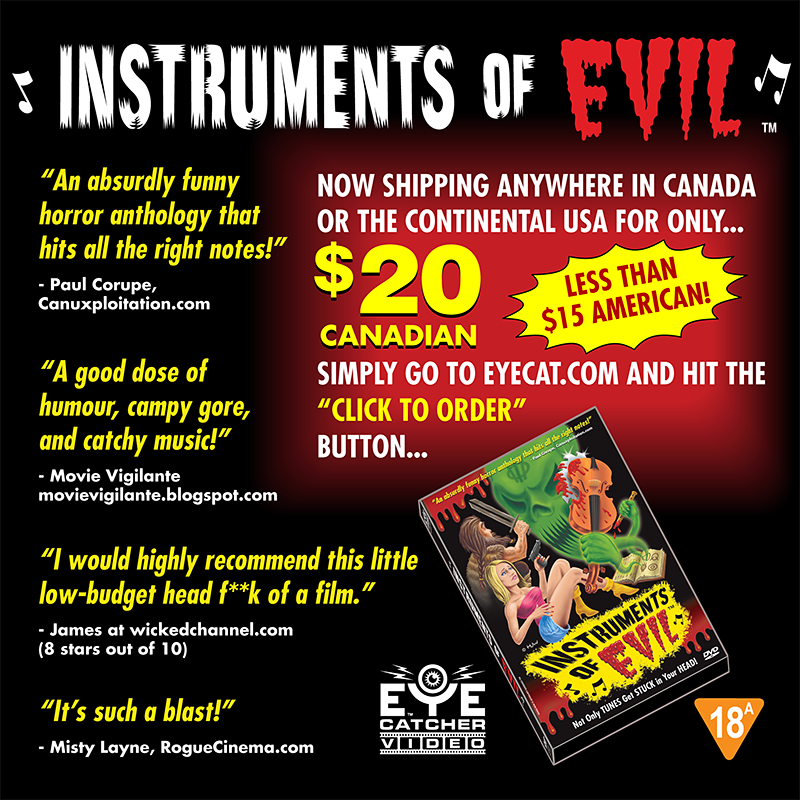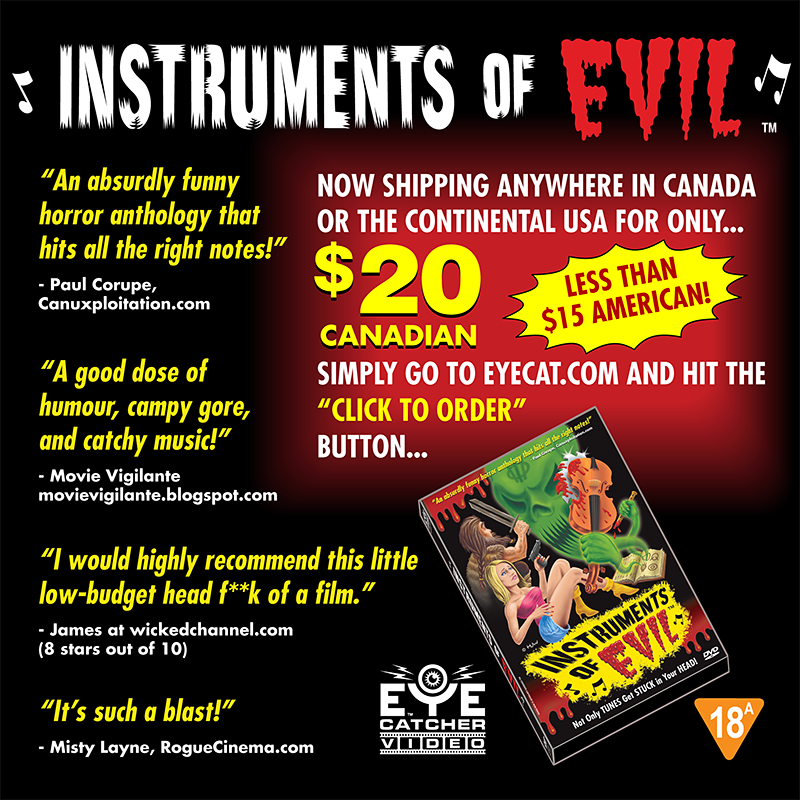 Watch
Sorry to post something that is not really art, but a lot of people have been asking how they can get our movie and this is the best deal we will ever offer. For a limited time, we will deliver a DVD anywhere in the continental USA or Canada - INCLUDING shipping - for only $20 Canadian (less than $15 American at the time of this post). Just go to
www.eyecat.com
and buy with PayPal or credit cards. Credit card transactions are routed through PayPal but you DO NOT need a Paypal account to purchase with a card. For larger bulk orders, delivery outside North America, or if you have any comments or concerns, please feel free to contact us through the same website. CHECK OUT THE TRAILER HERE:
www.youtube.com/watch?v=5yb3iG…

I was more than happy to provide a quote for Instruments of Evil. If you haven't seen it yet and you enjoy low-budget films for what they are, put this on your watch list.
Reply

Reply

Also, where have you been lately? And thanks for the fave!
Reply

I've been taking a break from the internet and enjoying science fiction. Whenever I get my next book finish I'll spend more time on the internet. For the meantime I'll be spending most of my time offline. Information burnout. I don't need anymore clutter in my mind.
Reply

How did you discover my real name?!
Reply

You've piqued my interests! You know I love horror

Reply

Thanks, man. Now to be honest it's probably more comedy than horror, but lots of cheesy gore, too (and some boobs)!

Reply

Reply

Thanks a lot, and also thanks for posting that! Let me know if you have any issues with the ordering process. Send me a private message if you want it signed to you or anything.
Reply