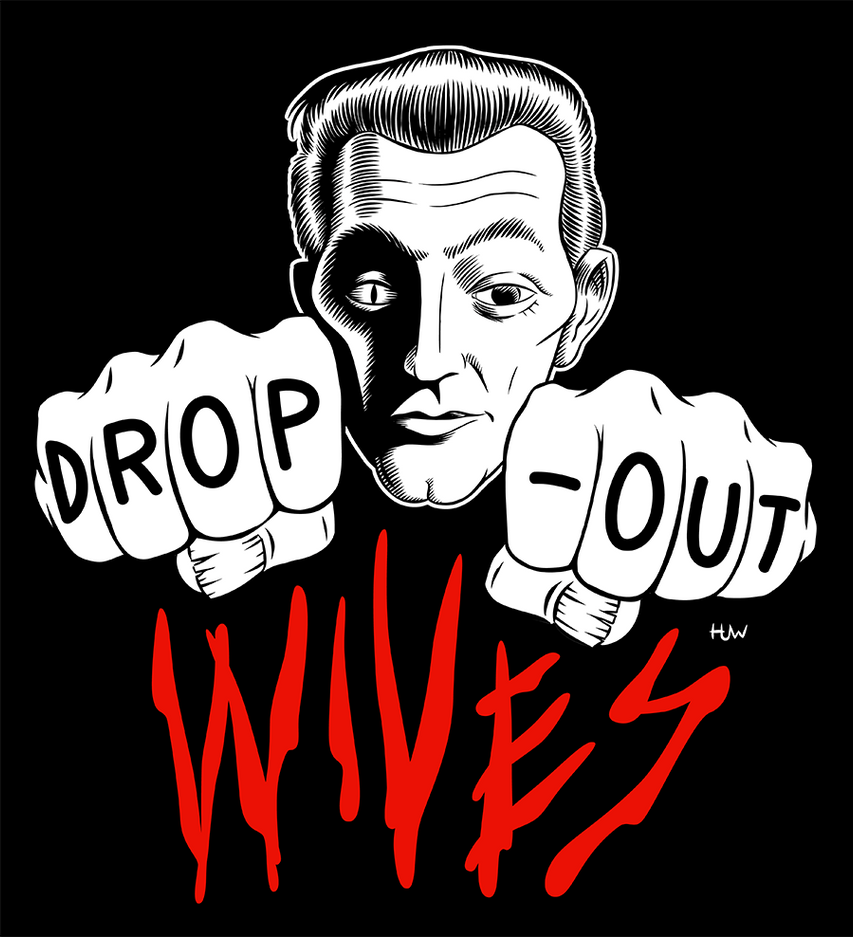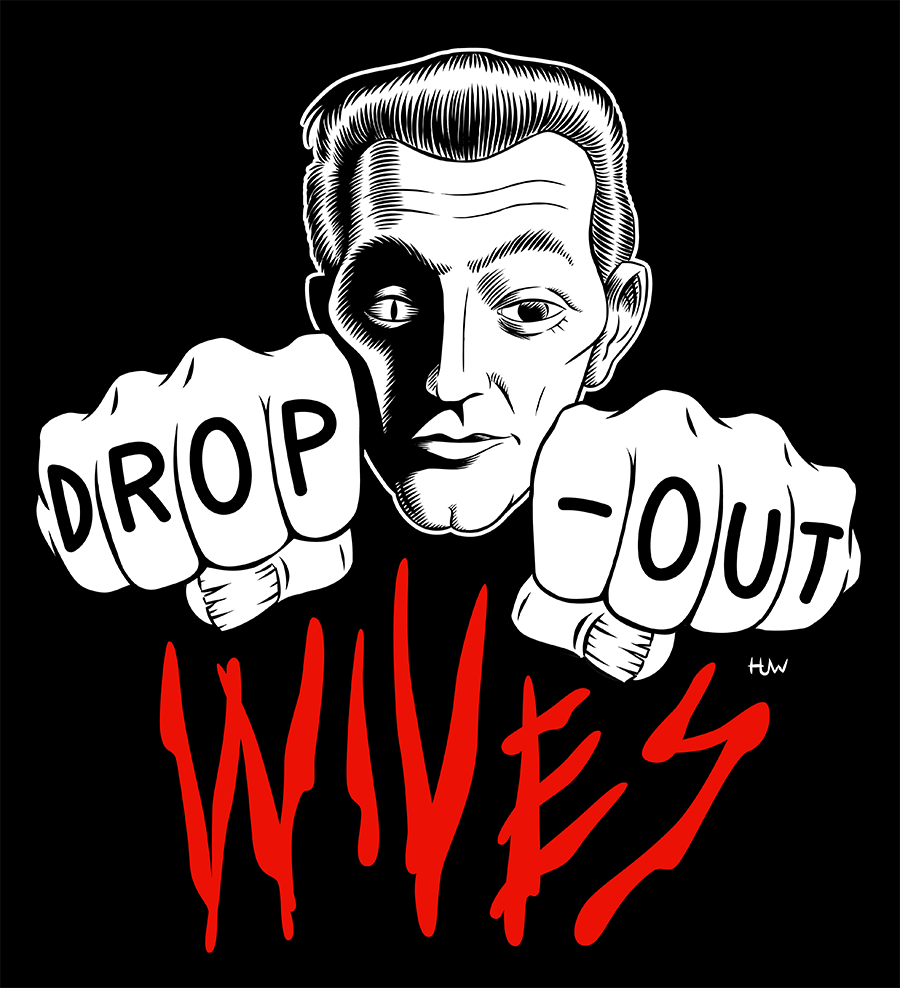 Watch
This is a t-shirt design I did for my UK buddy, Giles', band, DROP-OUT WIVES. He wanted something vaguelly based on the marvellous "Night of the Hunter" so I took that idea and drew an evil, snake-eyed Robert Mitchum with the band's name replacing the infamous LOVE/HATE tattoos from the film. Drawn traditionally with brush (Raphael 8408, #3) and ink, and then vectorized using the "Live Trace" function in Adobe Illustrator CS4. I was quite pleased with the resemblance to Mitchum, who is my favourite actor of all time, btw. Check out the band's Facebook page here:
www.facebook.com/dropoutwives/
Thanks for looking!


Mitchum was one of Hollywoods true badasses and I immediately recognized him in the art . Not familiar with the band and while I am sure i did see the movie i cannot recall it.
Mitchums film noir days I thought were his best.
Reply

"Night of the Hunter" is an incredible movie: a combination of thriller, horror, noir, and fairytale! It's considered a classic now but when it first came out it was a little too much for audiences and it bombed so the director - the character actor, Charles Laughton - never directed another feature film. A real tragedy. I also love Mitchum's "straight" noir stuff. 'Out of the Past" is probably my favourite. Thanks for the fave!
Reply

I totally recognized Mitchum and the reference. Great work.
Reply

Eeeek! What's with the cat's eye?

Let's pick. That shade zone on the left (his right) is all soft edged shade. But, really, one part should be hard edge, since it is the cast shadow of the bridge of the nose. (If you can see the shape of a backward letter "P", then the left of the stem of the P would have to be hard, catching the cast shadow. The skin of the face then catches light and recedes into darkness. That recession could be gradual, so there it would be soft (feathered to black).

That's what you get for disappearing for so long! hehe.
Reply

That would be true if we assume one directional light source but a smaller light, close to the right side of his face (our left) would soften the hard edges of the nose shadow. I was also more concerned with making that part of the face creepy and skull-like than I was with verisimilitude. The cat/goat/snake eye is just to symbolize his internal evil as per the film "Night of the Hunter". Thanks for looking and commenting!
Reply

Good stuff and neat coincidence. I was looking for videos at the library yesterday and was like "Huh, the original Cape Fear." So two Robert Mitchum references in under 24 hours!
Reply