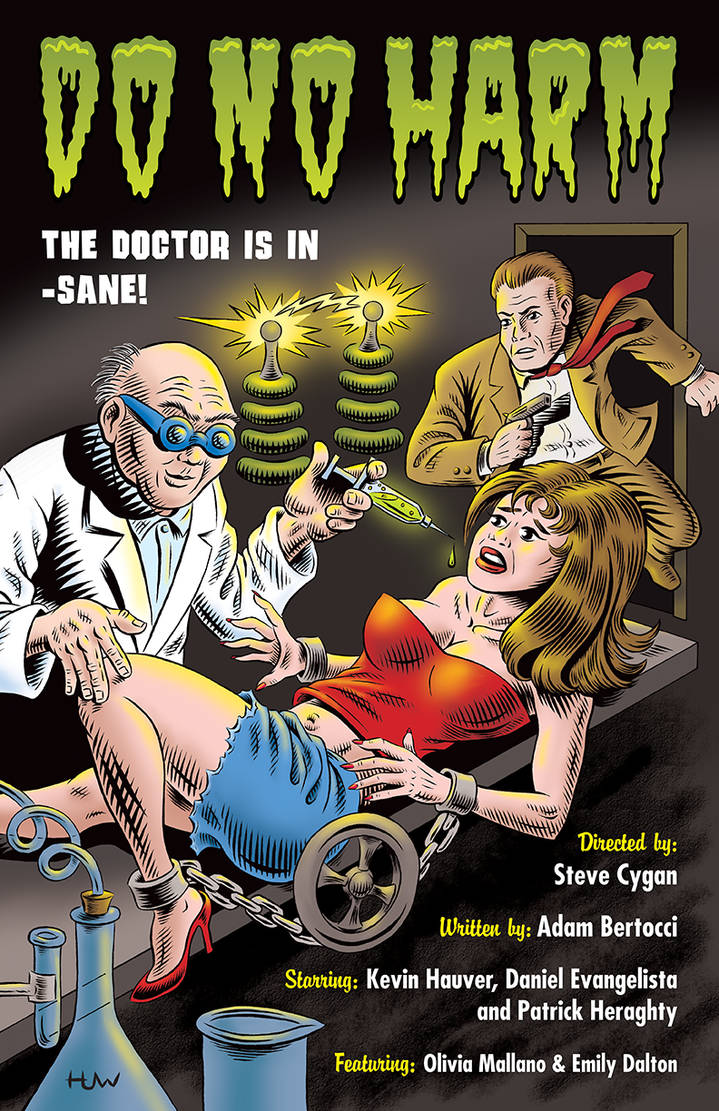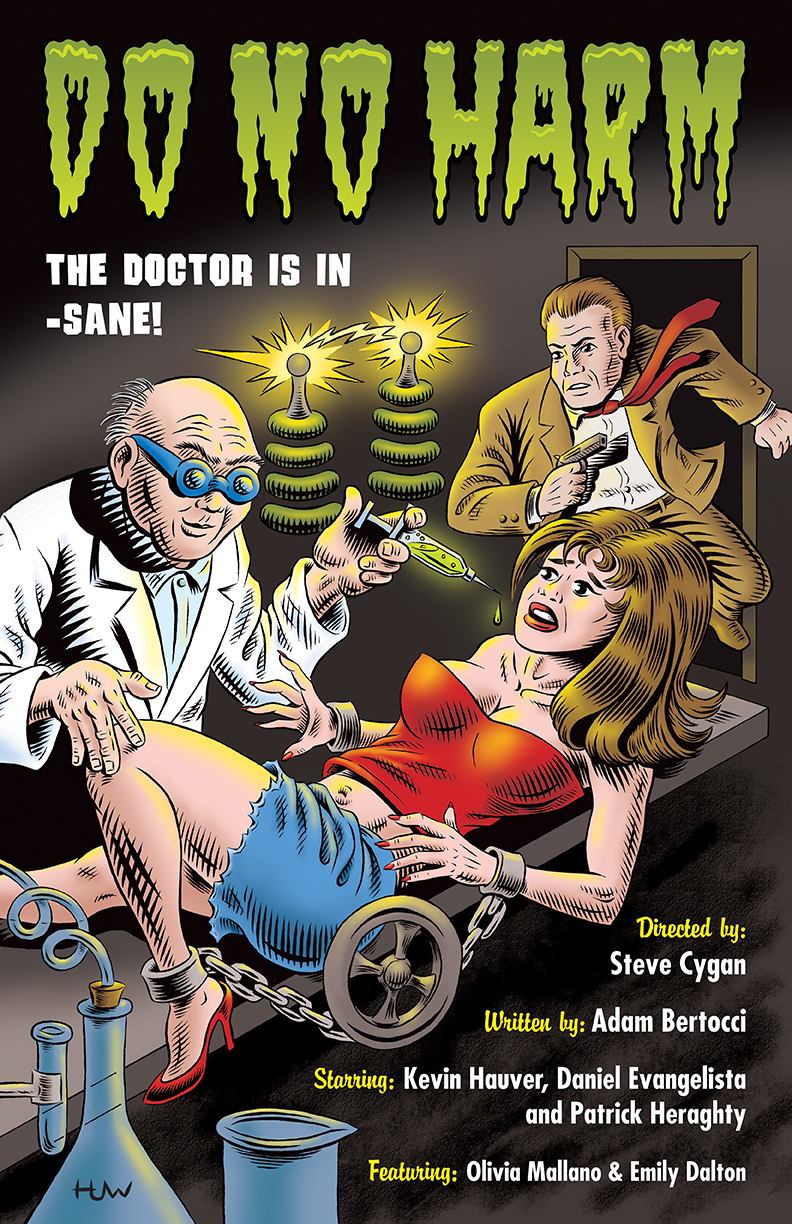 Watch
Here's a poster I was commissioned to do for a movie shot in New Your City. Drawn in traditional brush and ink, then coloured and lettered digitally. Check out the movie's Facebook page below. Thanks for looking!
www.facebook.com/Do-No-Harm-Sh…

Oi! The pun well just never runs dry.
Er. It's not exactly a pun . . . The doctor is in - sane. Haha.
Reply

Yeah, I have a disorder of some sort from years of writing gags, slogans, etc. My brain automatically plays with words this way now.
Reply

Good stuff man; I gotta agree, that's one good tagline.
Reply

Lol, I have no idea why, but the line "The doctor is in.....sane" really amused me : )

Good stuff
Reply

Thanks! I had to come up with that since they didn't have a tagline. I seem to have a gift/curse for cheesy puns, slogans, etc.
Reply

Love these retro-style movie posters and this one is particularly nice given the lurid detective/mad science feel.
Reply