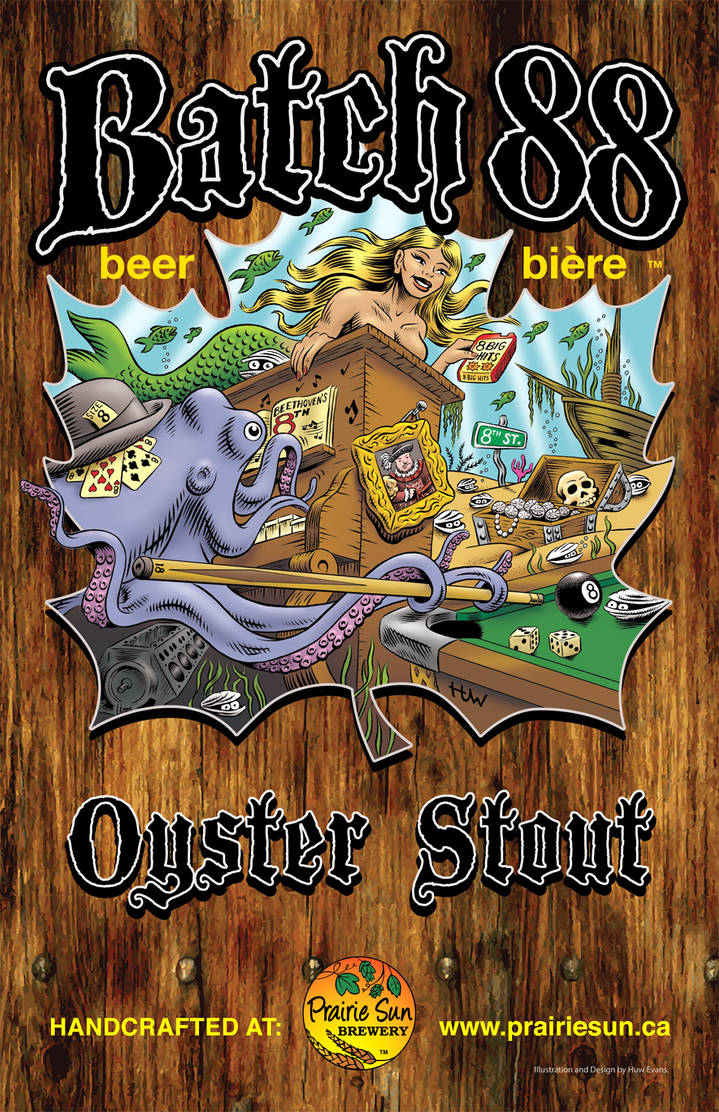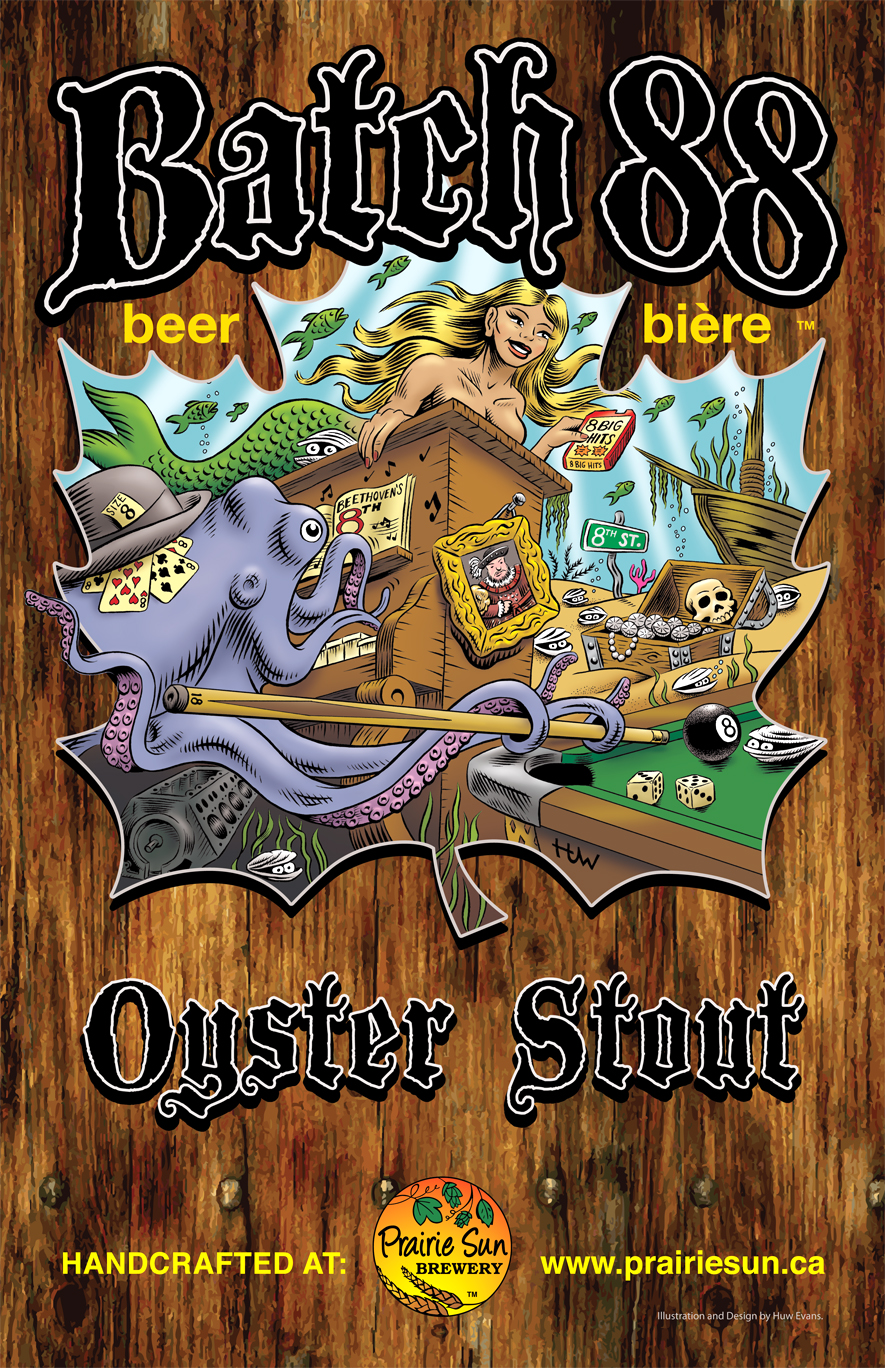 Watch
A recent poster (see adjacent post for a closeup detail of the illustration) for my awesome clients at Prairie Sun Brewery. Check them out on Facebook, here:
www.facebook.com/PrairieSunBre…
This is for an "oyster stout" and it's called "Batch 88" so we tried to fit in as many references to the number "8" as possible. How many can you spot? Get creative ... maybe that skull is from an 80 year old?!
Inked over traditional pencils with a Raphael 8408, #3 brush and Speedball Super Black India Ink on Strathmore Bristol board. Coloured digitally in Photoshop. Thanks for looking!