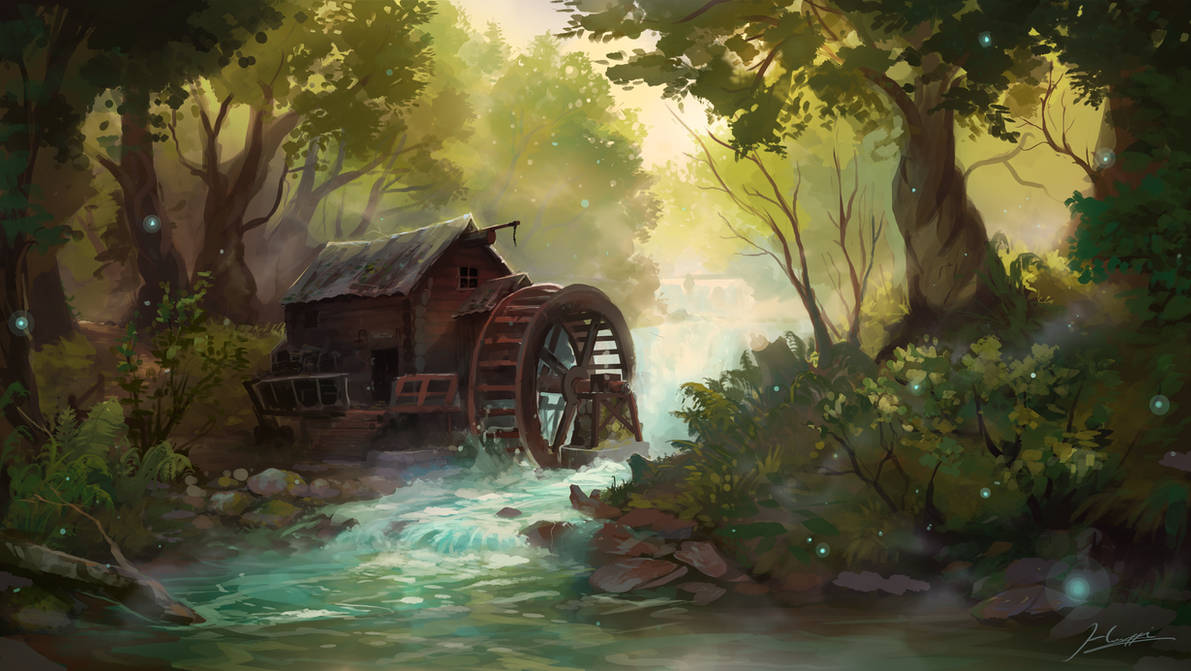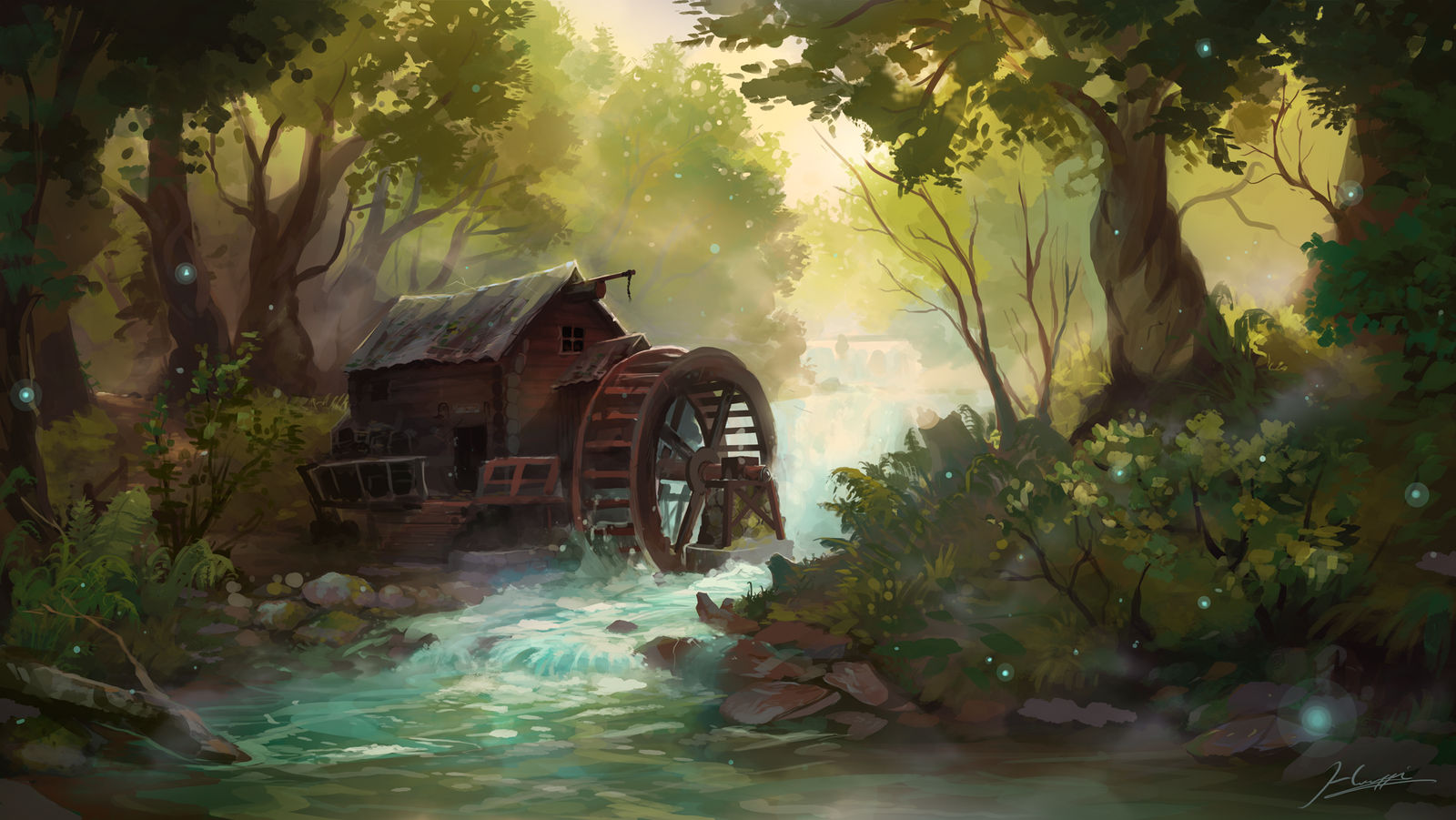 Watch
"Nobody knows who built or lived in the old water mill deep in the forest. Whoever they were, they left everything behind."

--

Originally a pretty short painting for the school's digital painting course, but I ended up liking the setup so much that I dug it up later and continued the piece.

I think this could be considered the fruit of my recent big change in the way (well, last year or so) of working, which is starting from grayscale and applying colors with overlaying after the sketchy phase and then working from that base, instead of just starting straight off with color. It gives a more lively base to work on in a similar feel that wet on wet technique could work on oils.

At the beginning (on some of my pony works etc) everything was generally too bloomy and colors were all over the table, I felt like I had lost something special I had before with the more realistic, rough and less color splashy style, but now I kind of feel like I can make it work better and return to the feel of my older pieces from around 2012 while improving the colors, detail, everything through better use of the tools. I feel like I've finally adapted and changed for the better. Though time will tell if this was just a lucky shot.

Nonetheless, I have regained my full motivation for art. And it feels damn great. Summer will be a blast I can keep hold of this.