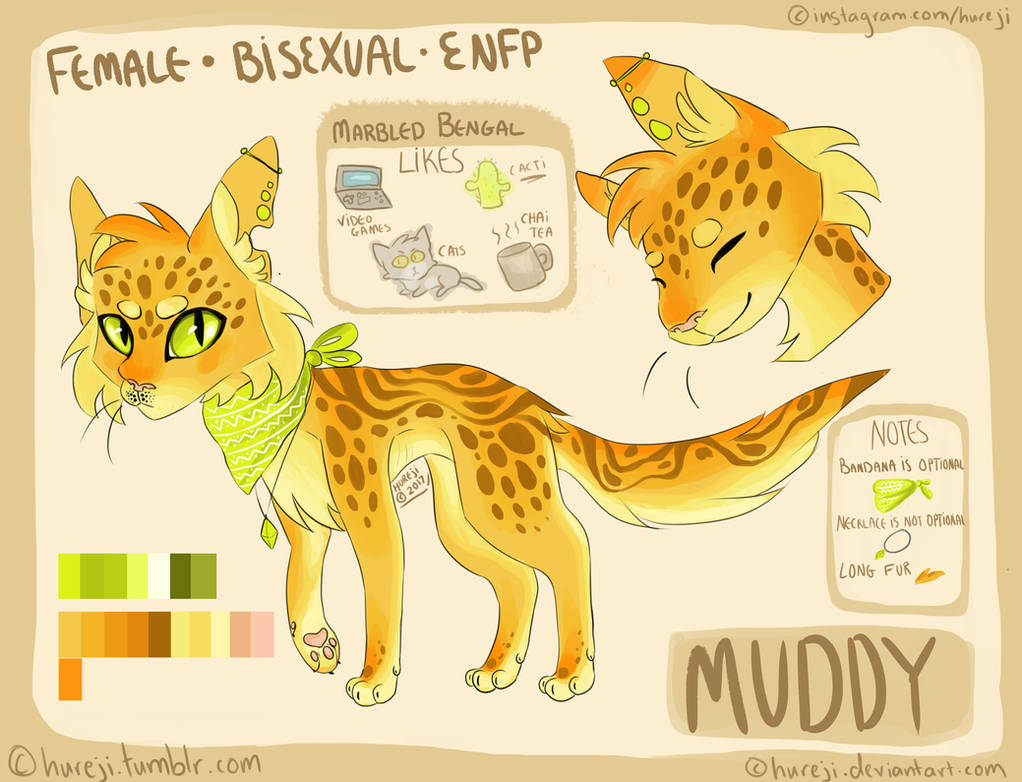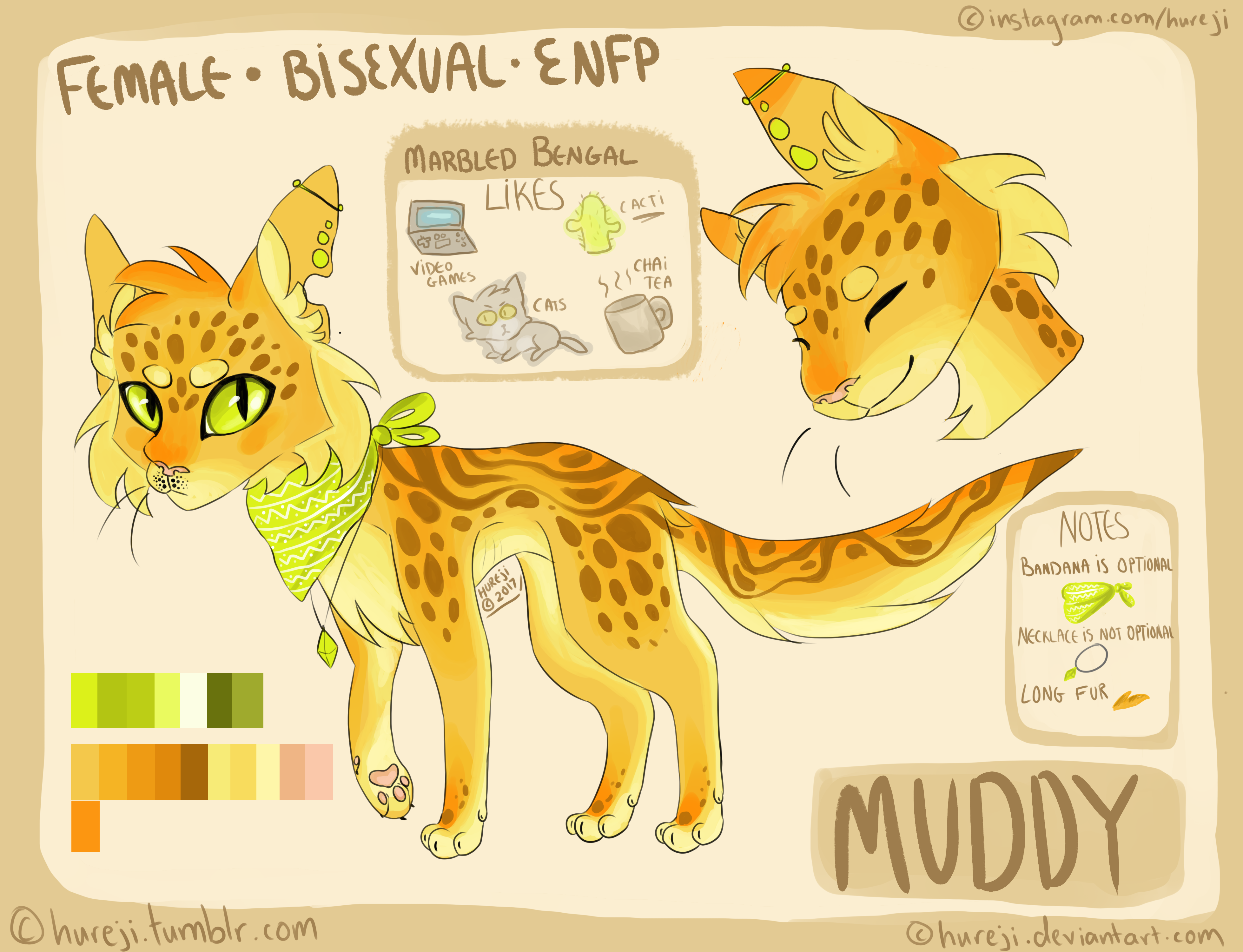 Here's a new reference for Muddy, for the new year! I changed the colours
slightly
and tried to make the reference more simple and less confusing.
Please use her correct colours.
Name : Muddy
Gender : Female
S/O : Asexual (ignore ref lmao)
Personality : ENFP
Breed : Marbled Bengal (cat)
Basically her info is the exact same as mine, except her name is Muddy and she is a cat.
older references
---
Art = (c)
Hureji
Character = (c)
Hureji
instagram.com/hureji
hureji.tumblr.com

so pure oml
i need to make a pixel of her
Reply

still complicated and confusing af lol

oh and i always forget the necklace
Reply

lmao i don't even know how i made her so goddamn confusing

she even confuses me
Reply

s h e d o e s n t l i k e t r e e s a n y m o r e
Reply

she's so beautiful and pure
my characters are so dark man
Reply