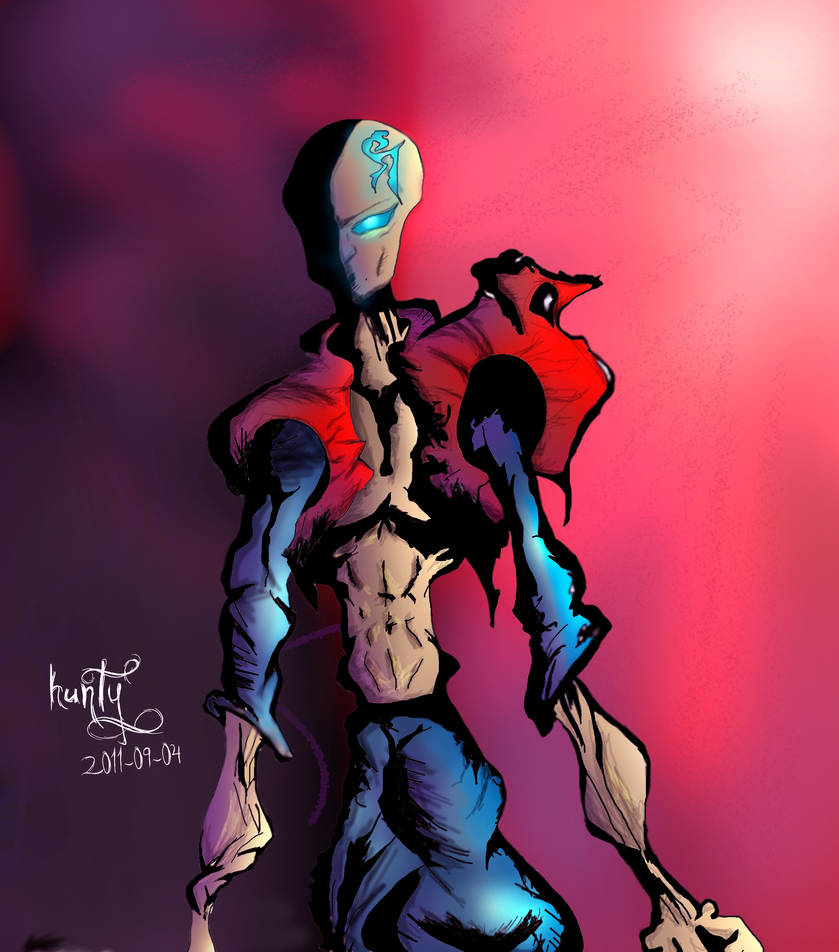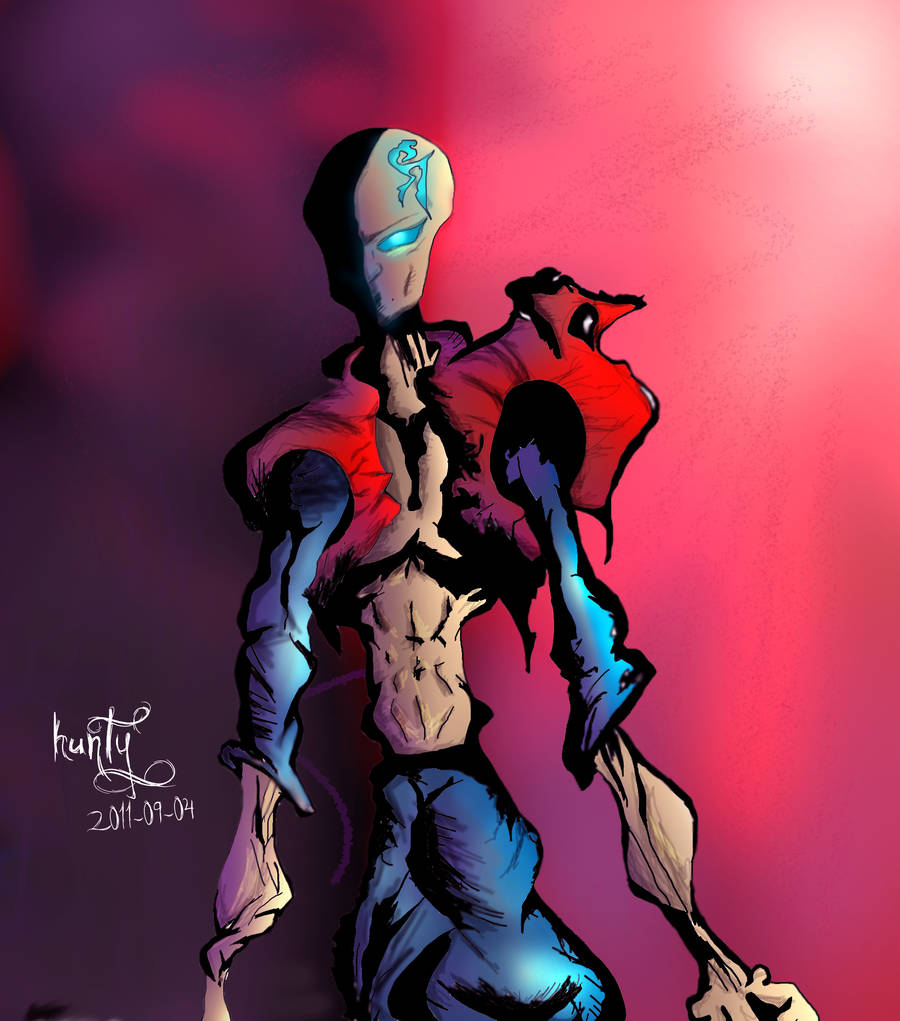 Watch
Hey all.
I decided to finish my character with photoshop. And i for first time tryed colour in ps. I fink for first time it's look's better than "Jonny" you can see him in my gallery.

So this is Haze Alien/Human ... Just humanoid like mutant, with bug arms , blue eyes and smthing like glyph/tatto on his head.

Pencils , colours, inks by me.

used : HB pencil and photoshop cs3 .

w8 for comments.

The shadows are really nice

I like it

Keep up
Reply

this is one odd character

if I may recommend though...some figure drawing books and character design tutorials would help you a lot I think. (I checked your other work too...this is by far the weirdest xD ) Judging by the other deviations I think you got something but you should really start learning the figure, go to figure drawing classes if you can. Get books on figure drawing and anatomy and just go nuts. Learn as much as possible and when you get this done...go to color, buy books on painting, do studies from life, photos, just loads of practice

good luck and take care

Reply

Thnx.
Heh, he and are weirdest , these is just my fantasy ;D
Reply

that's fine...nothing wrong with that

but I saw you were into comics like stuff, am I right? judging by some faves I saw...that's why i recommended all that stuff

Reply