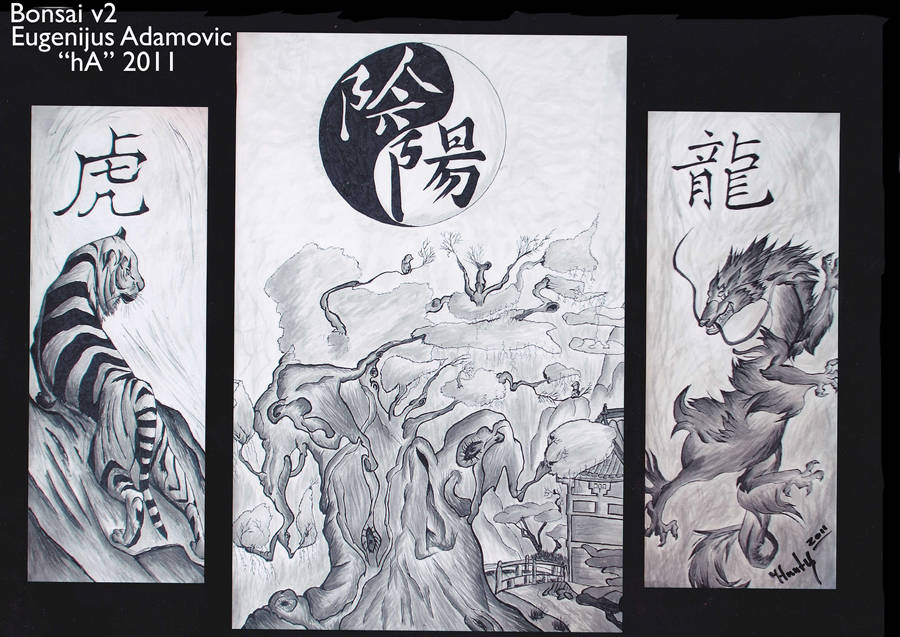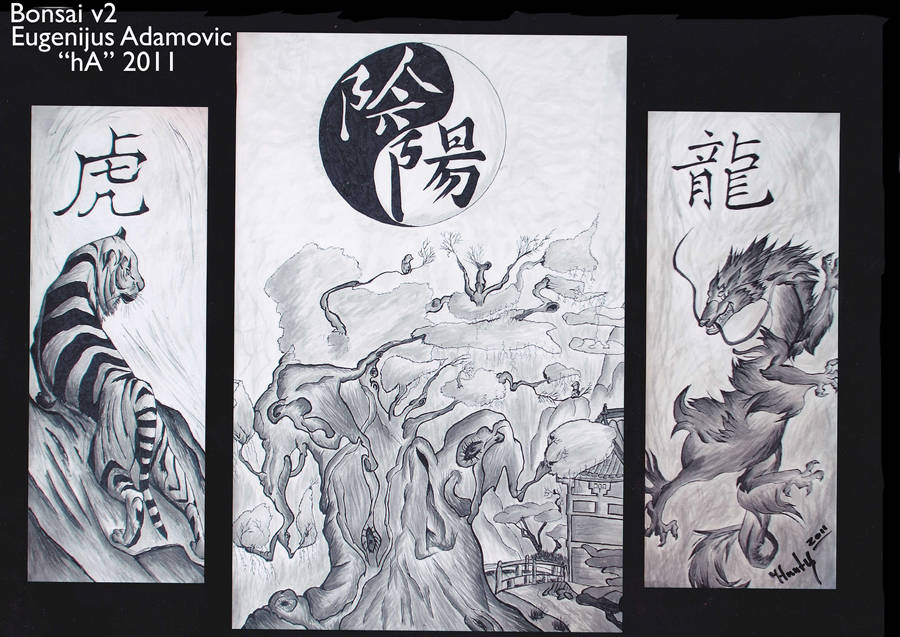 Watch
Hello. Here i wanted to show for you dA members my bigest job the Bonsai with Japanese style garden and animals. Picture was drawed on A1 paper with ink's and pencils. And these the v1 of the job. From first sesion i got 18/20 point's , second 30/30 and last 50/50 points so i got 98 points

Now my picture are at my home on the wall.

So comment and rate. P.s I dk how to draw tiger and dragon so these animals are not my i get them from google ;D . By the way thnx for that guys who drawed what tiger and dragon it's helped me alot. (y)

Labiausiai patiko tas per viduri zenklas
Reply

Reply

nicely done with the details!
Reply