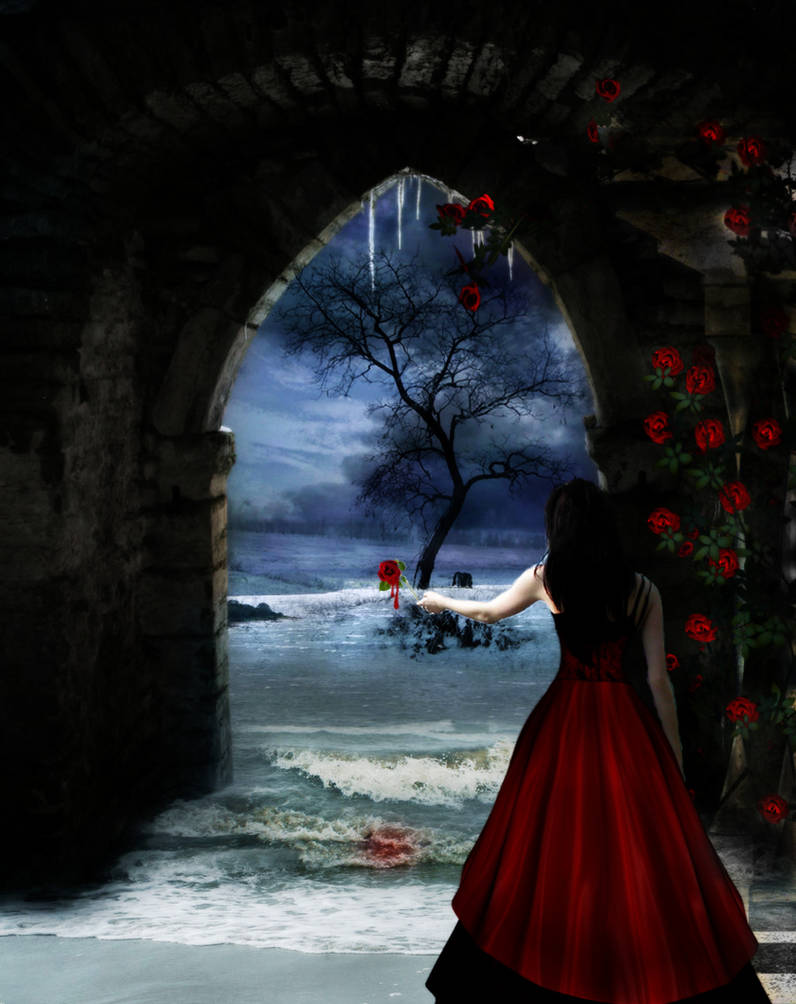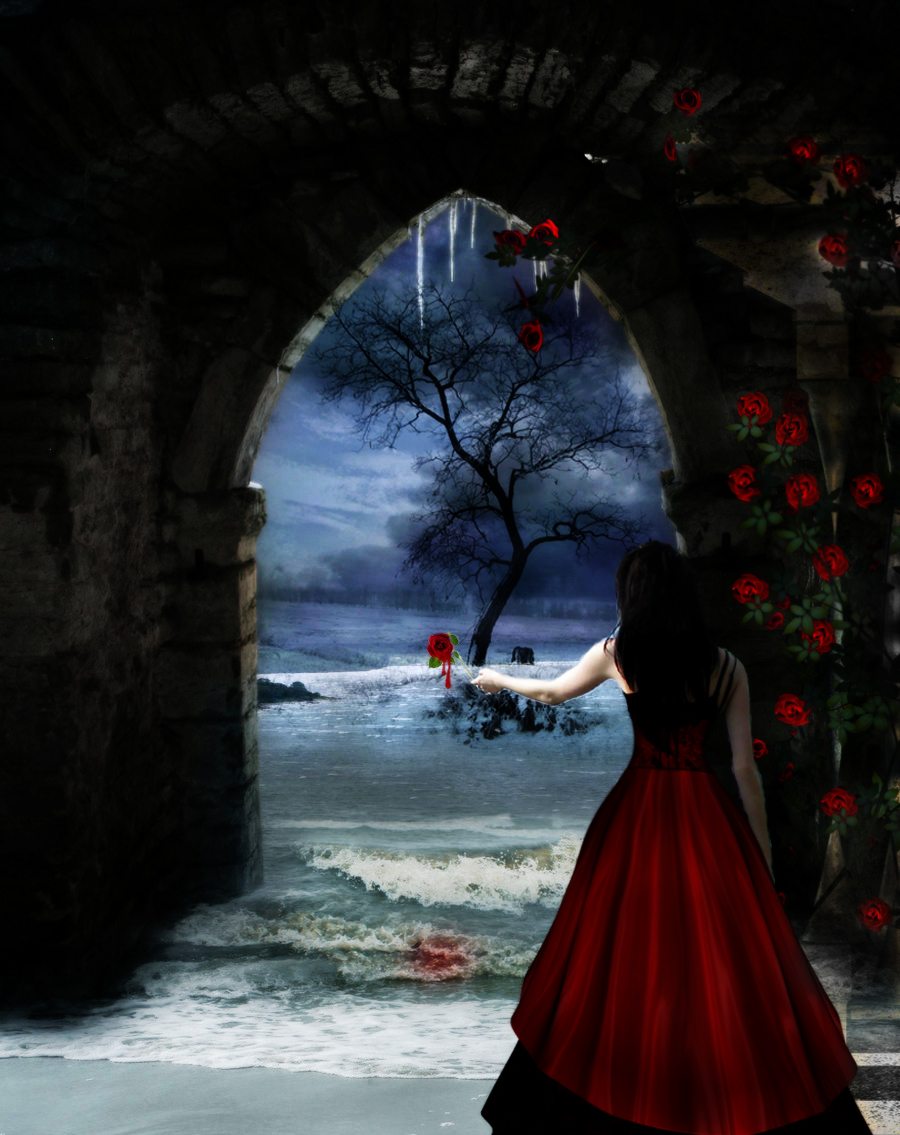 Bleeding, a rose. - E se una rosa, una rosa.

"it a sin to seek the truth,
The truth beneath the rose?
Pray with me so I will find
The gate to Heaven's door."

Make me fall
in the dark of your eyes
that preserved
my
truth.
True trees on the beach,
colder and frozen,
and the black birds,
on my head,
waiting for me,
and my fall.
let me go on.
Single impression
can't
create your beautiful
masterpiece.


Lasciami cadere,
lascia che le mie mani,
raccolgano questa sabbia,
macchiata col mio sangue.
Lascia che le onde,
leggere e morbide,
cullino il mio corpo,
senza più casa.
Eri tu la mia casa.
Eri il sole che mi riscalda,
eri la pioggia che mi purifica,
eri il maglione caldo
in quelle giornate fredde,
in cui il cuore
era più freddo delle mani.
Eri ciò di cui avevo bisogno.
Pianoforte scordato.
Ecco cosa sono.
Metafora di una poesia che non ha piu senso.
leggeri movimenti
senza un perchè.
accordo stonato
in una canzone
che non voglio più cantare.
Sono un ciao
detto al passante frettoloso.
Sono il tempo sprecato.
Sono l'amore perduto.
Sono il fiato, sono il caldo,
che ormai ho perso.

Photomanipulation by Nico Cortese
Credits: ~TragicStock *Iardacil-stock *TW3DSTOCK =IWS-stock

Thank you!