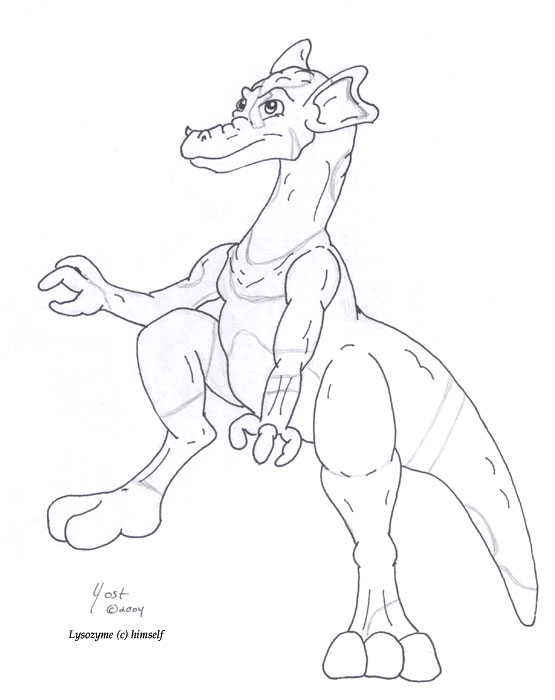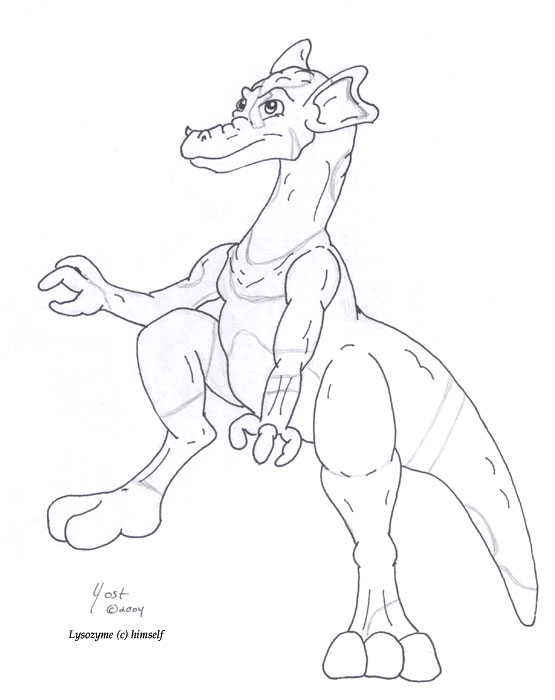 Watch
My end of an art trade with *
Lysozyme
, this is of Lysozyme himself.
This was an interesting one to do, mainly because the anatomy is different than from what I am currently use to, which is why it was also fun to do.
Having some scanner issues, hence why it's grey in some areas, may rescan it later.
As for the pose...I don't know...maybe he's rock climbing? For some reason, the pose seemed to be stuck in my head as I worked on it.
Well, hope you like is Lysozyme.
Lysozyme is (c) *
Lysozyme
.
Art is mine.