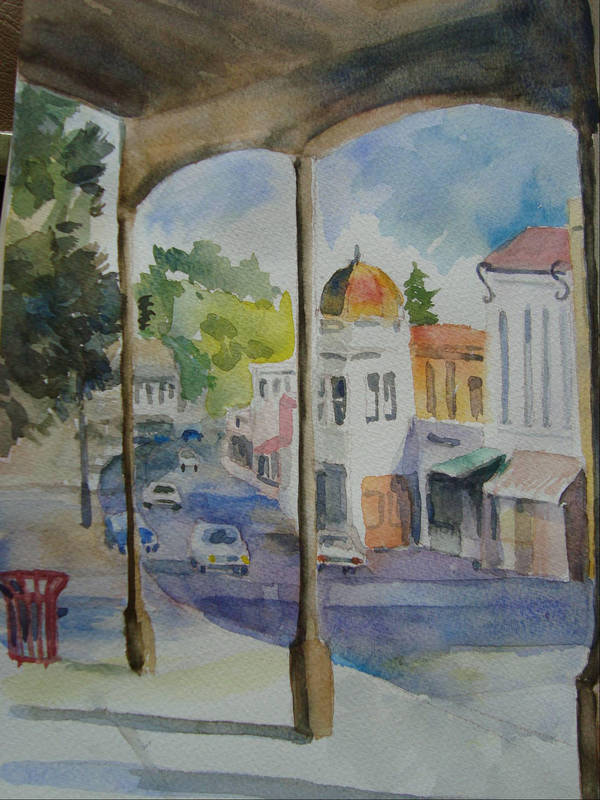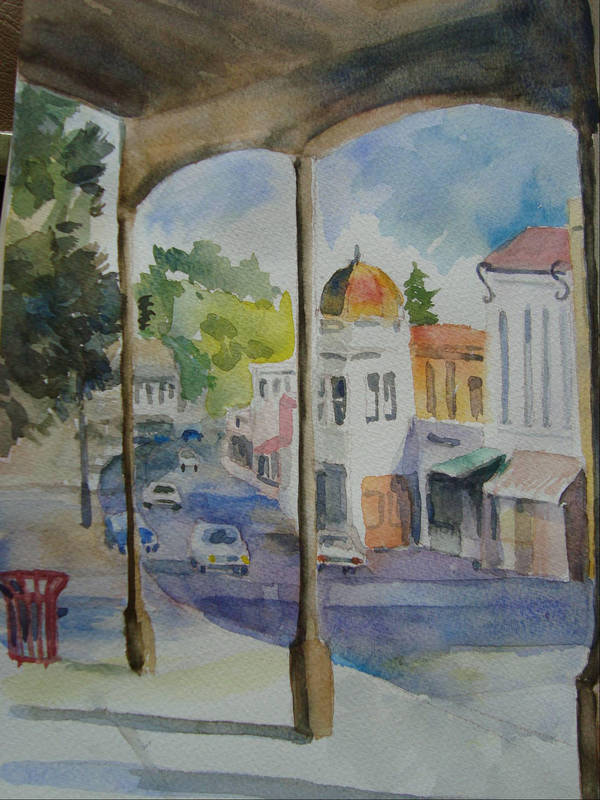 Watch
Watercolour on Bockingford paper 14x 10 " 140lb

I like this a lot! Great job.
Reply

bockingford, English paper for an English lass? I like those street colors and foliage! I this a recent work since you've left America?
Reply

good morning, jjackm. This is a 2nd attempt based on what i painted there and a photo. I liked the original because it was painted quickly as the light was changing. But because the the light changed, it got sort of over-worked. Wish i'd stuck to architectural detail, rather than trying to put everything in.
Reply

Well, you can always try a third time. I know what you mean about freshness when doing it plein aire so to speak. I like my paintings from models at figure drawing but I also like the ones I can take my time on...The ones from figure drawing sometimes seem to be more alive and expressionistic.
Reply