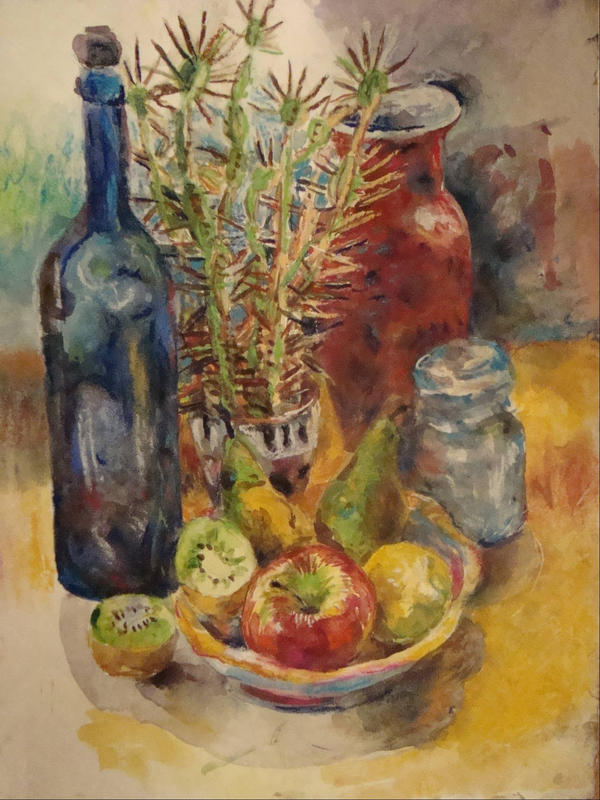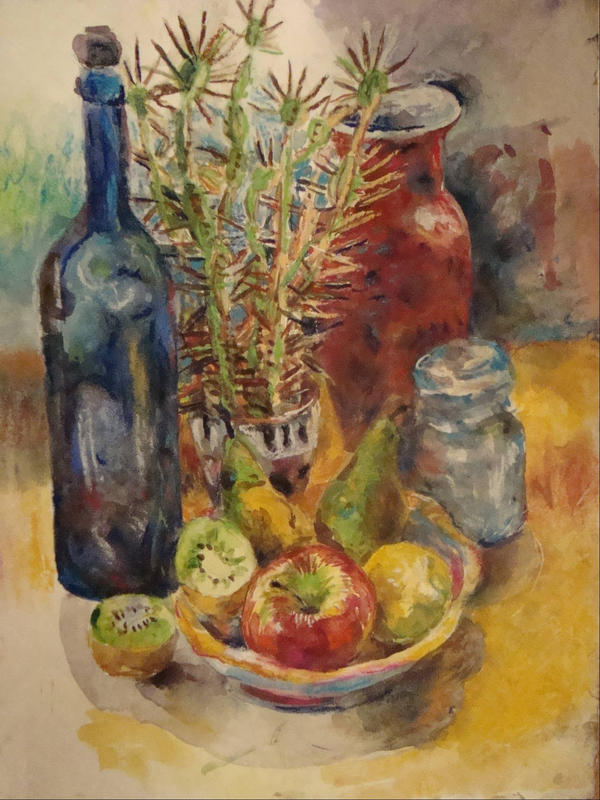 Watch
Did this yesterday. Watercolour & chalk pastel.

I like the vase especially and the fruit. Kiwis look good, maybe because I haven't had breakfast yet...
Reply

Also like the front of the bowl and the lovely soft cast shadow. Love the blue glass bottle, it is juicy. I wish some cactus prickles were in front of it for interest and textural contrast.
Reply

I like it, particularly the top half of the cactus. It may be the bottom that is a little busy and detracts from the whole because it is confusing. Apple is fantastic.
Reply

looks great; apple especially. the plant is a bit bleh, but I think that's mostly due to the plant being a bit funky as far as plants go.

Reply

I appreciate your critique. Yes, my apple works and looks juicy. The cactus, well, let's just say it was a bit ambitious and ended up being a pain to work, with a so-so result.
Reply