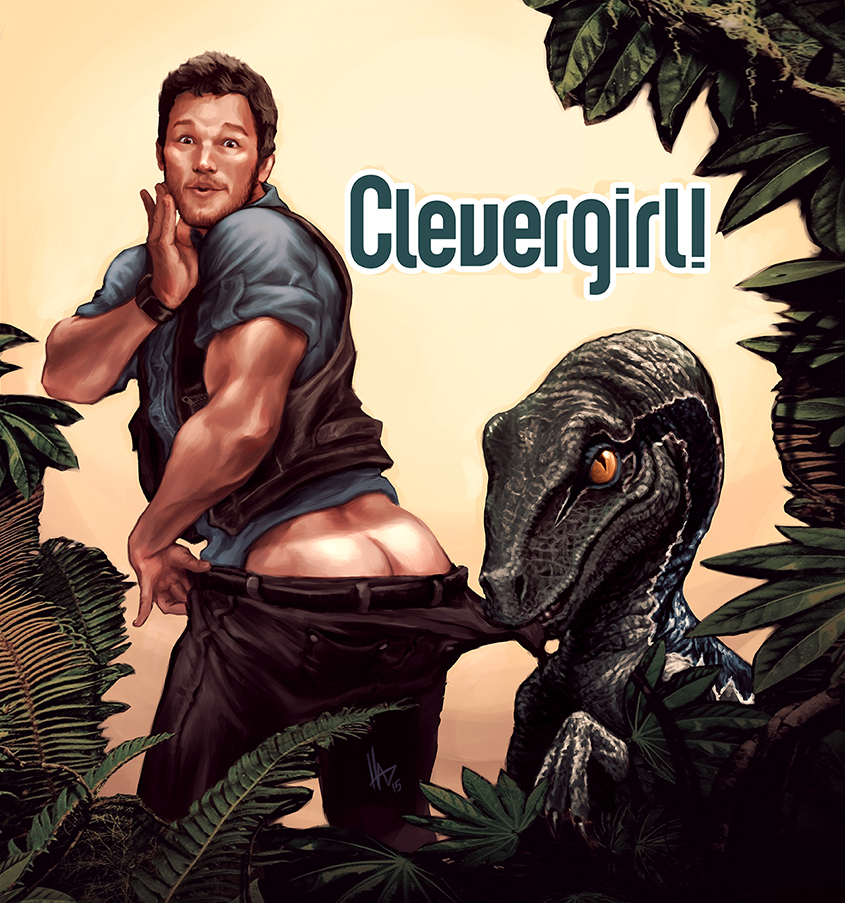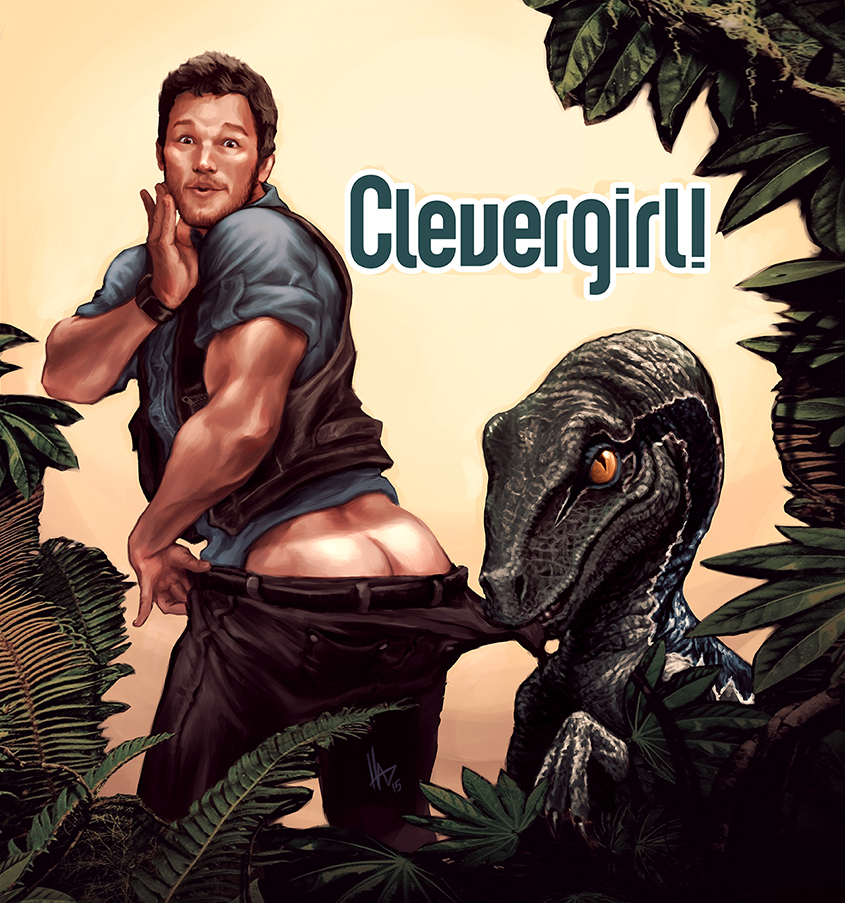 Watch
putting the ass in Jurassic!
JUST started a fanpage on facebook, go support if you like!
www.facebook.com/hugohugoart
tees and prints (and pillows, why not?)
www.redbubble.com/people/hugod…
www.teepublic.com/show/216014-…
edit:
this is NUTS! over 11k views over 500 favs?
You guys are awesome, so i made a (hardly) progress video (i tried the best i could with what i had u.u)
go check it out!
www.facebook.com/hugohugoart/v…
edit2: seriously? 17k views? +600favs? \(*3*)/
please tell me where you came from

who sent you here?
edit3: DAILY DEVIATION!!??? Thank you so much everyone!!!! <3 <3 <3
Daily Deviation
Given 2016-01-19
Chris Pratt turns the other cheek when Blue decides to make him the butt of a joke in
Clever Girl!
by
hugohugo
. From the suggester: "H
umorous, as well as beautifully painted combination of a beloved franchise and a famous advertisement that is, in every sense of the word, very clever."
(
Suggested by

TheRobinFeather

and Featured by TsaoShin
)