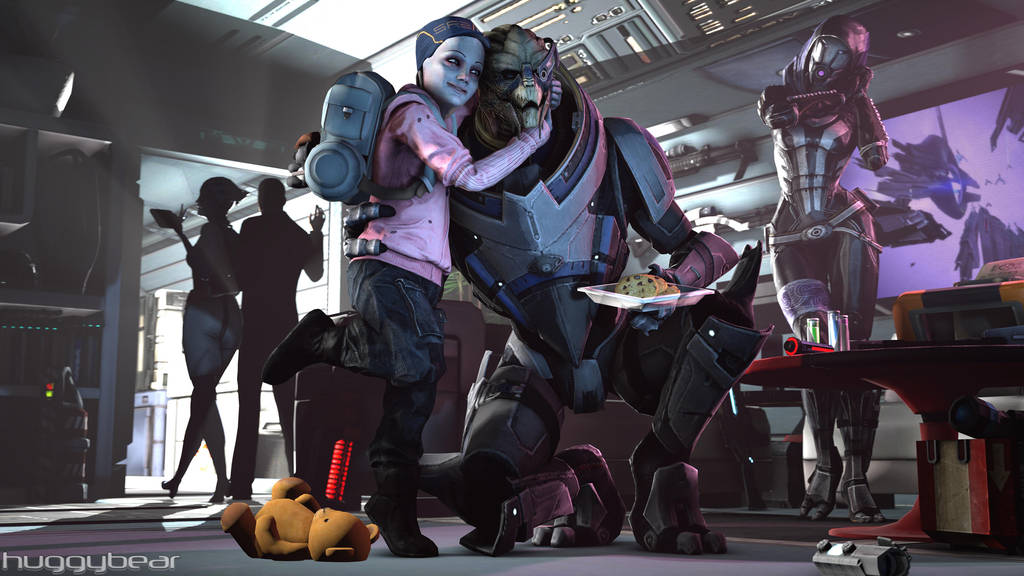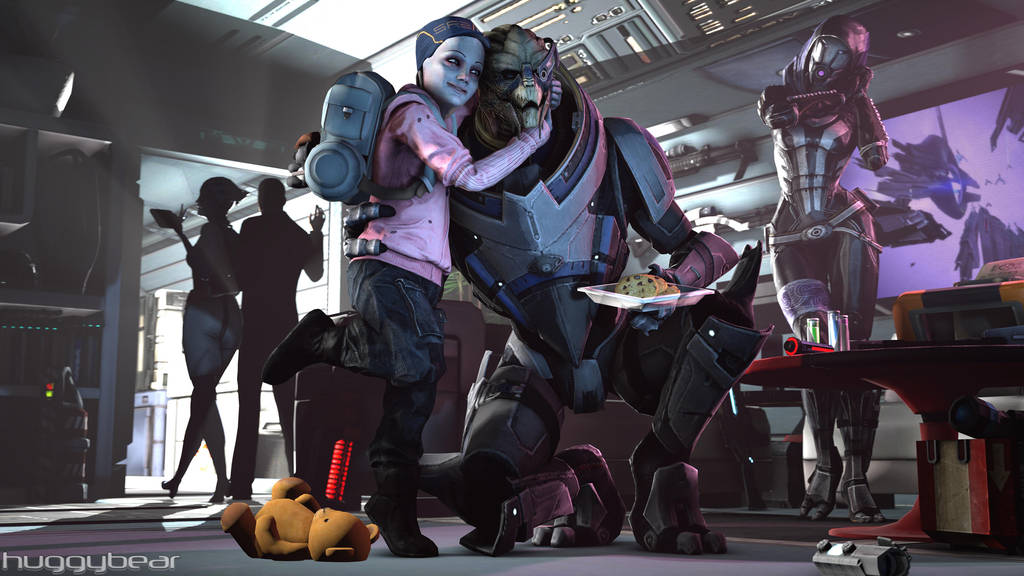 Watch
Having fought countless crime syndicates, a rogue Spectre, and even the Reapers, nothing strikes fear in the heart of Garrus Vakarian... except the thought of babysitting a 4 year old asari.
A direct followup to
A Woman's Touch.
The idea behind this piece is that Tali and Garrus are a happy, yet childless couple (I'm sticking as close to canon on this one, so bear with me). Thus, their cabin on the Normandy is a complete mess with tons of Tali's salvaged tech, Garrus' sniper rifles and assault rifles, and a bunch other kid-unfriendly stuff lying around.
Rendered in Source Filmmaker
Shepard by Nikout / GoOr
Liara by Urgarulga / Deus ex Nihilo / LordAardvark / GoOr
"Zia" by GoOr / Haxxer / LordAardvark / Huggybear
Normandy SR-1 map by LordAardvark