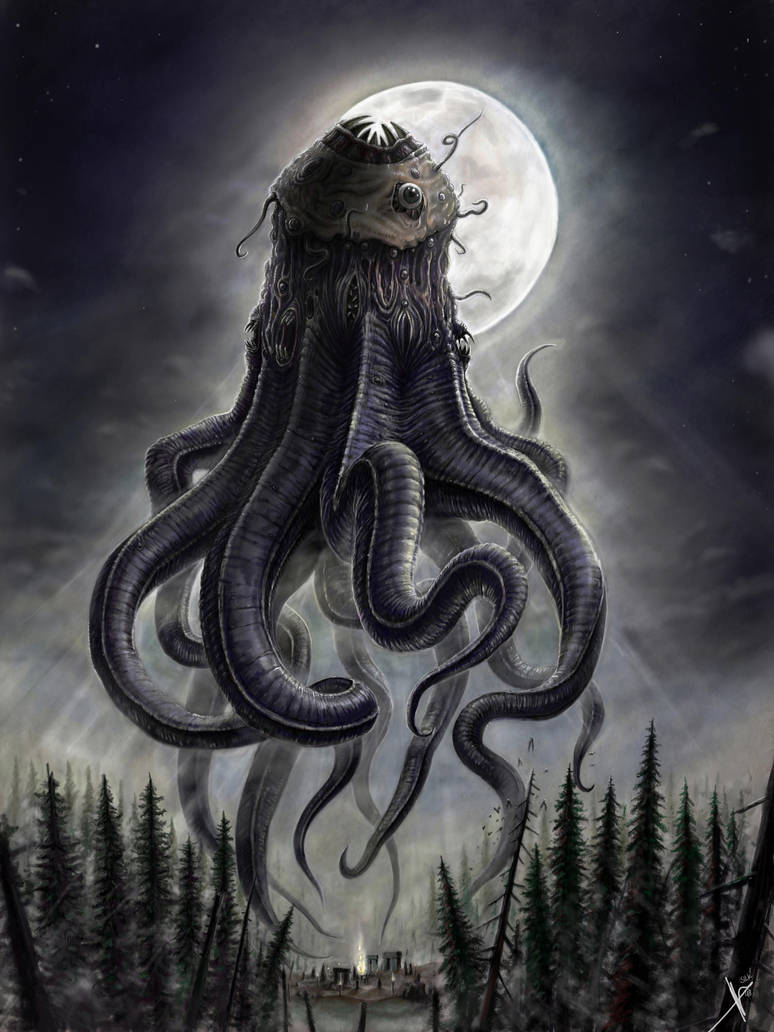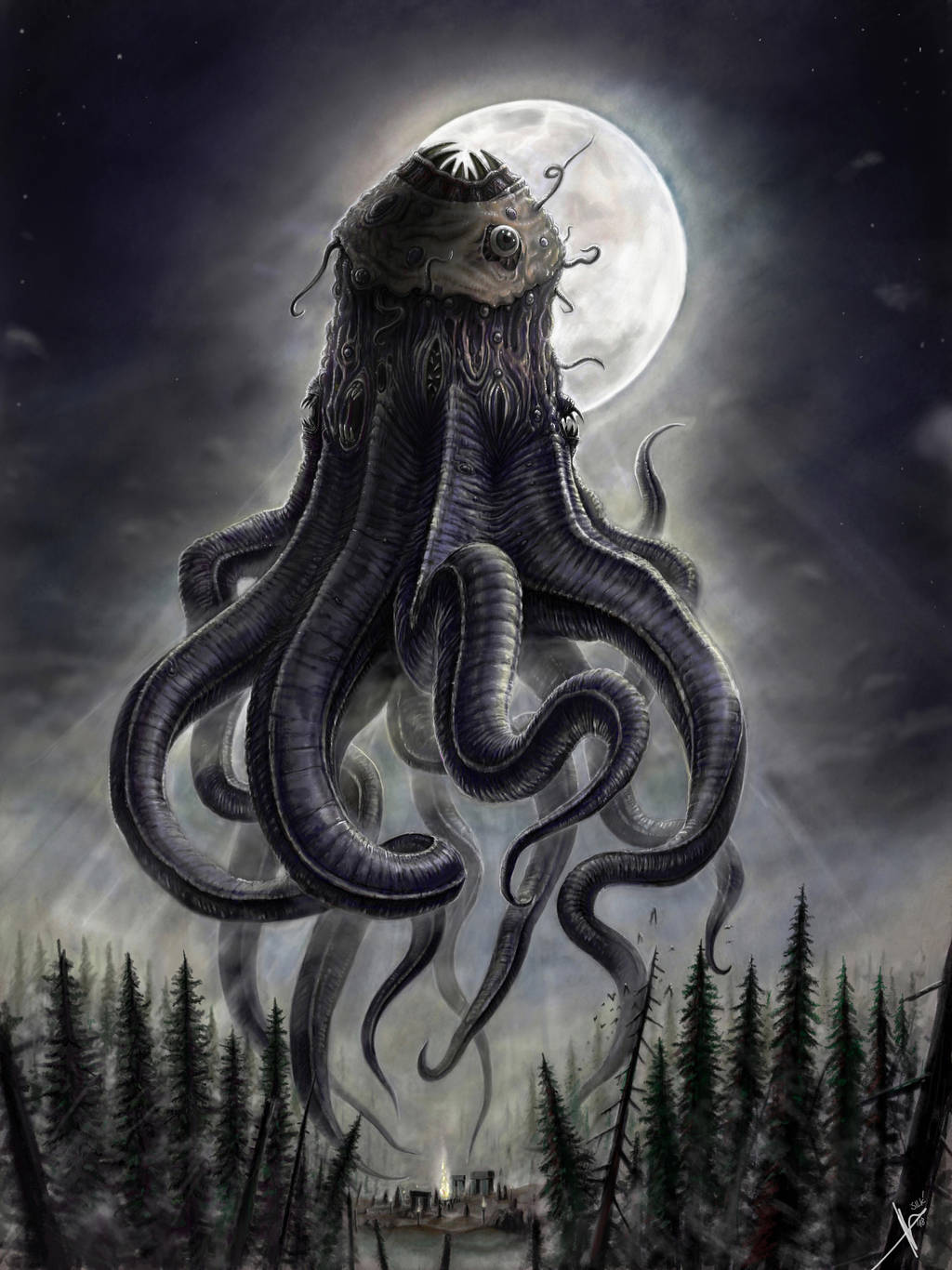 Watch

Reply

Reply

Fantastic details and realism
Reply

That's some proper eldritch horror if I ever saw one.

I like the feel of it. You got this massive being literally taking up most of the space in this drawing and it is also in center, so all focus really falls upon it.
When you let your eyes wander a bit, you come across a beautiful moon throwing its rays through the tentacles of this creature unto a site with ant-sized humans (I guess) performing some sort of ritual.

In terms of colors, the drawing isn't showing any strong ones apart from the moon and its white light. Everything sort of dark gray with a tint of a color. Its a fitting setting, as you'd not want to have a colorful landscape with a cosmic horror floating above.

Was their ritual a success or did they roll a critical fail?
Reply

That was detailed, so I my big thanks is in place. Also, about success of the ritual... it is quite subjective, you know. Frank and Matilda were pleased and extatic, but Alfred and Omar probably wanted to be somewhere else. Lydia was a sacrifice, she definitely vouched for fail

Reply