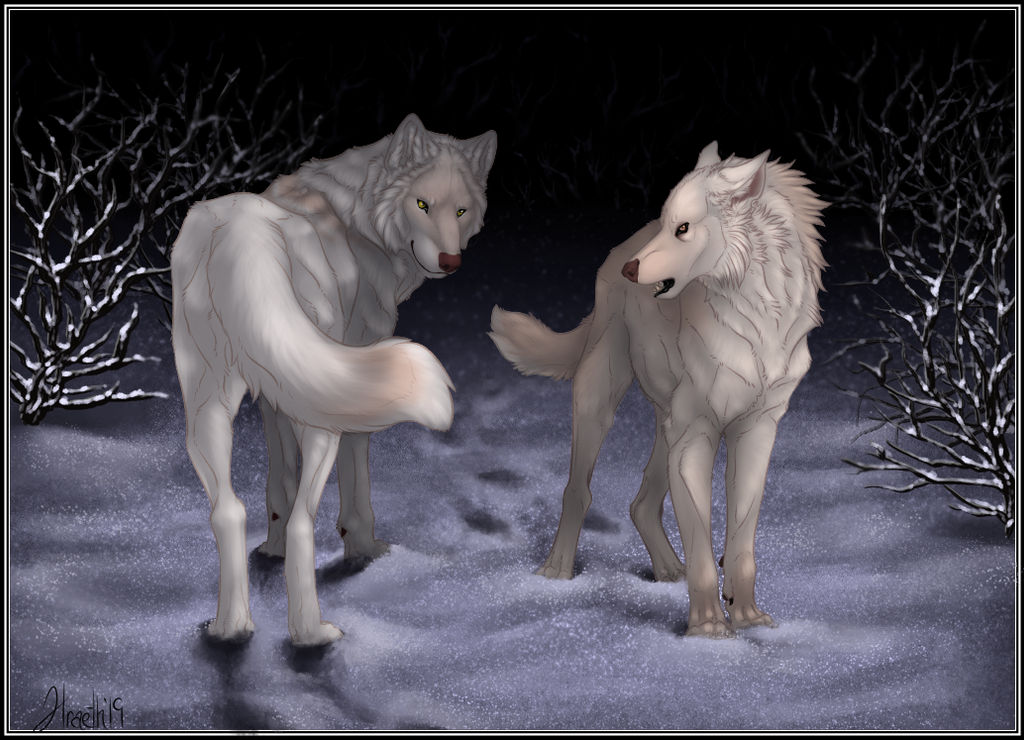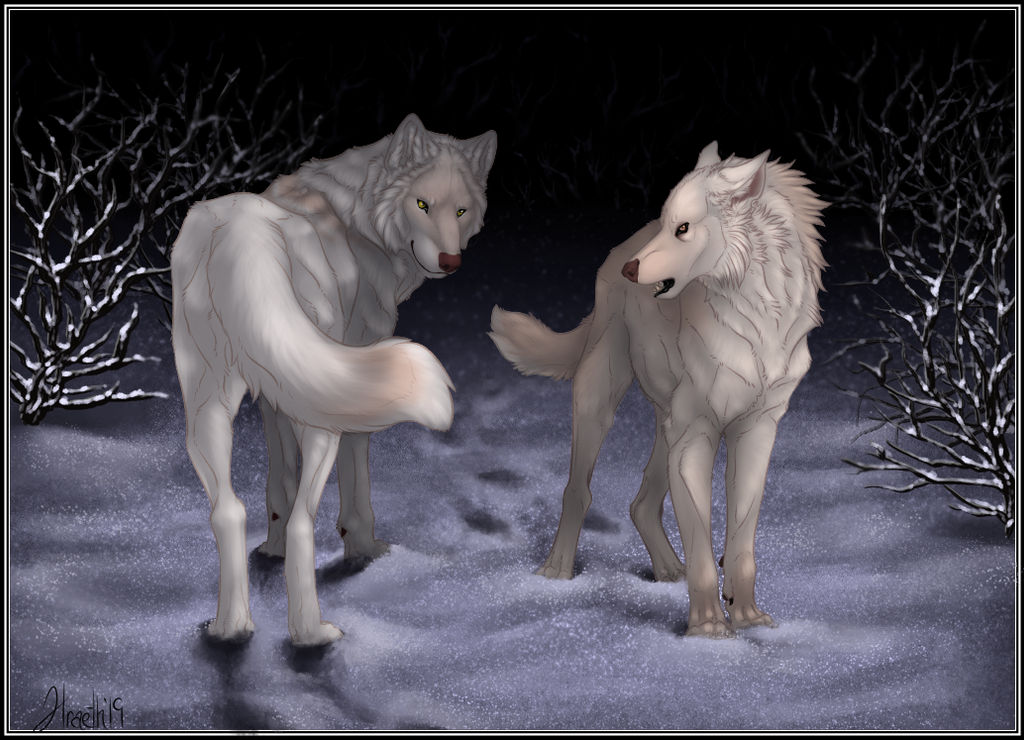 Watch
a scene from a role play with
Qanat
, featuring their character, Loch!
---

Illustration: 2 souls
Buddy Boost: 1 soul
Plot Bonus: 1 soul
Total: 4 souls

Role play*2: 2 souls
Plot Bonus: 1 soul
Total: 3 souls

Have I ever mentioned that I would marry Kviir without question? No?

I love this bg, the snow is so fairy-tale beautiful. I love the exchange between these two characters, the way they sort of dance around each other verbally, you both write with so much skill that it's always a joy to read.
Reply

This is BEAUTIFUL. I try so hard to compliment one or two things on stuff, but everything on this is just super lovely.
The bg looks like something right out of a picture, and I love the way you did both of them--their poses, their fur... They both look fabulous!
Reply

GOD. i tried to fight you on discord but i'm gonna fight you here too
KVIIR'S FACE LOOKS SO SOFT AND PLEASING TO THE EYE
i love how you draw feet/hocks.. it looks.. rly good. like you know what you're doing. s'so good
MUSCLES AND JUST STRUCTURE. AS USUAL, SPOT ON
SNOW. FANTASTIC
LIGHTING. DELICIOUS
BG. PERF. FADIN OFF INTO THE DARK AUGH
Reply

i'll fightcha aNYWHERE
you look really good, i love how you draw so many things. it's where i get so much inspiration and ideas from, so tHANK YOU!! for that!!!
Reply