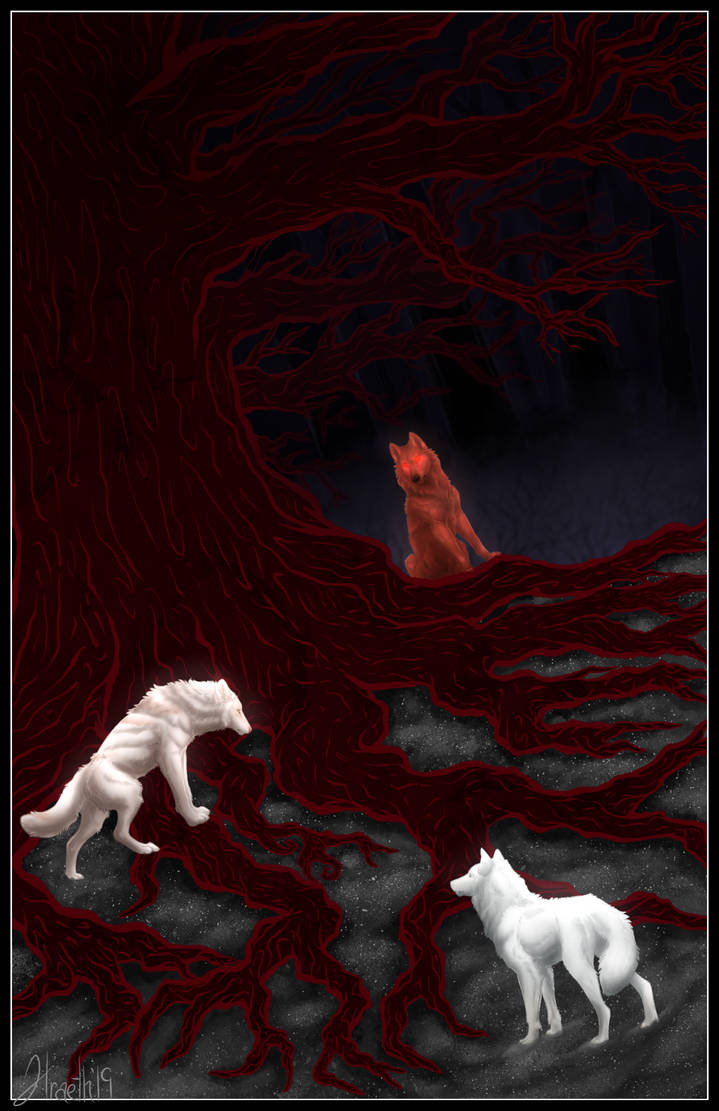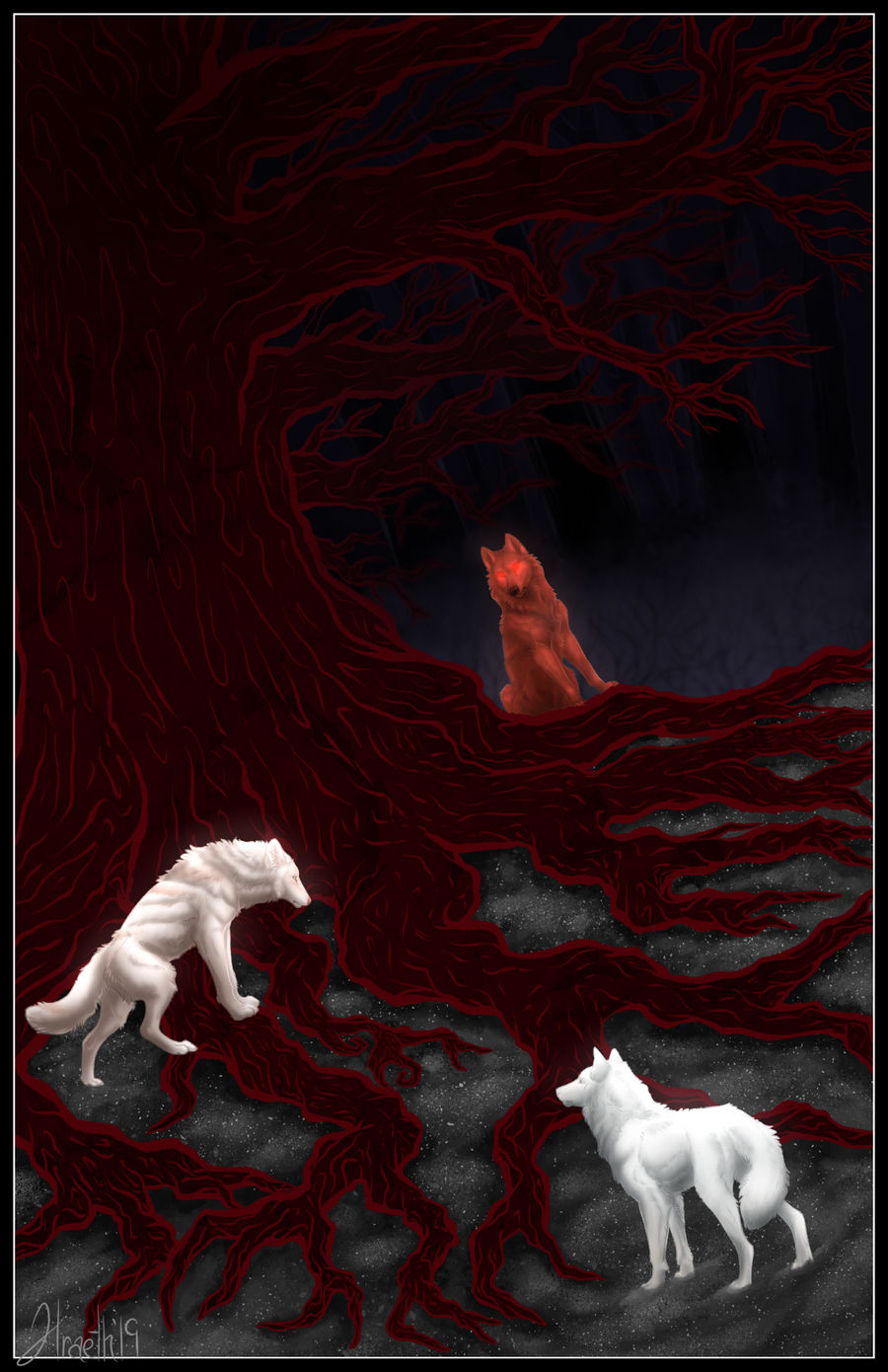 Watch
Malaysia, the red wolf, is Loomi's. Lovely Lethe is the pale lady in the bottom right and belongs to 'Laurel!
---

Illustration: 2 souls
Buddy Boost*2: 2 souls
Plot Bonus: 1 soul
Total: 5 souls
RP: 1 soul
2 souls


I have SO MANY rps I need to catch up on reading, and your art always makes me want to hurry up and get on with that right now.
This is so beautiful. The detail on those wolves is both stunning and unsurprising. You always put so much effort in. And the tree. Like good god <3
Reply

Oh my gosh this is stunning! I'm so very in love with the sprawling reach of the roots, and the way you gave the tree red lins makes everything feel so tense and foreboding. It's absolutely perfect <33
Reply

i'm so glad! ;<;
keres is such a centerpiece of the kol territory, i had to do something for it to appreciate my hippie tree love...

Reply

you gotta stop uploadin so much i'm runnin outta NICE THINGS TO SAY TO YOU
i love the thickness of the roots. powerful and scary. and the soft glow is peaceful and ominous all at the same time q>q ahg
Reply

i never even considered ominous vs peaceful.. i like that
i like when you give my pictures deeper meaning than i intended :j
tYSM THO 3: gosh
you ain't gotta say a thing, bby

Reply

I really love the symbolism of this piece, the perspective really pulls you in!
Reply

Oh this is gorgous Hreath!

If your ever free I'd absolutely love to roleplay Lethe and Kviir ;w;<3
Reply

aaa, i'm glad you like it!
and yesss! i would absolutely love that q>q
hmu anytime and we can do some scheming
Reply