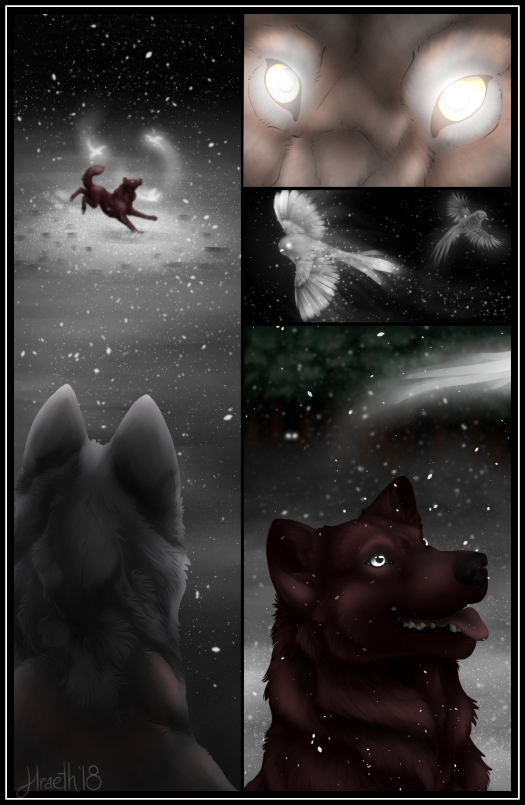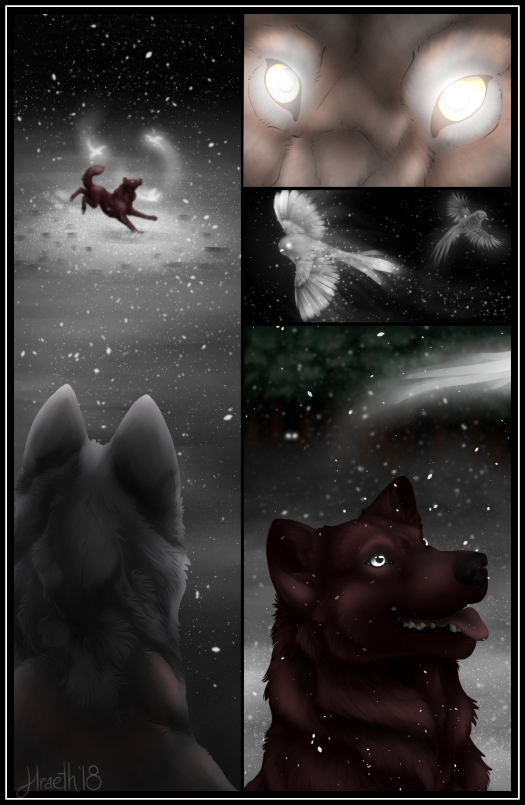 if i just put all my pictures in the same border, does it count as a consistent style??
---

Comic: 3 souls
Plot Bonus:1 soul
Total Souls: 4
Literature: 1 soul
Plot Bonus: 1 soul
Total Souls: 2


ok i've kept this in my inbox since you posted it until i had enough mental energy to comment properly and GOD DAMN IT BEE
AS ALWAYS THE ATMOSPHERE, BEAUT. the realism but also expression those birds look so ghostly and pretty 3; AND YOU CAN REALLY FEEL THE COLD. i love it u lil shit
Reply

This is so beautiful. The lighting on it is just insane... as is everything else. The level of detail in your art gets me every time.
Reply

Ahh I love this piece so much! You illustrate the ability so beautifully and I love Vashti's little face in the last panel <33
Reply