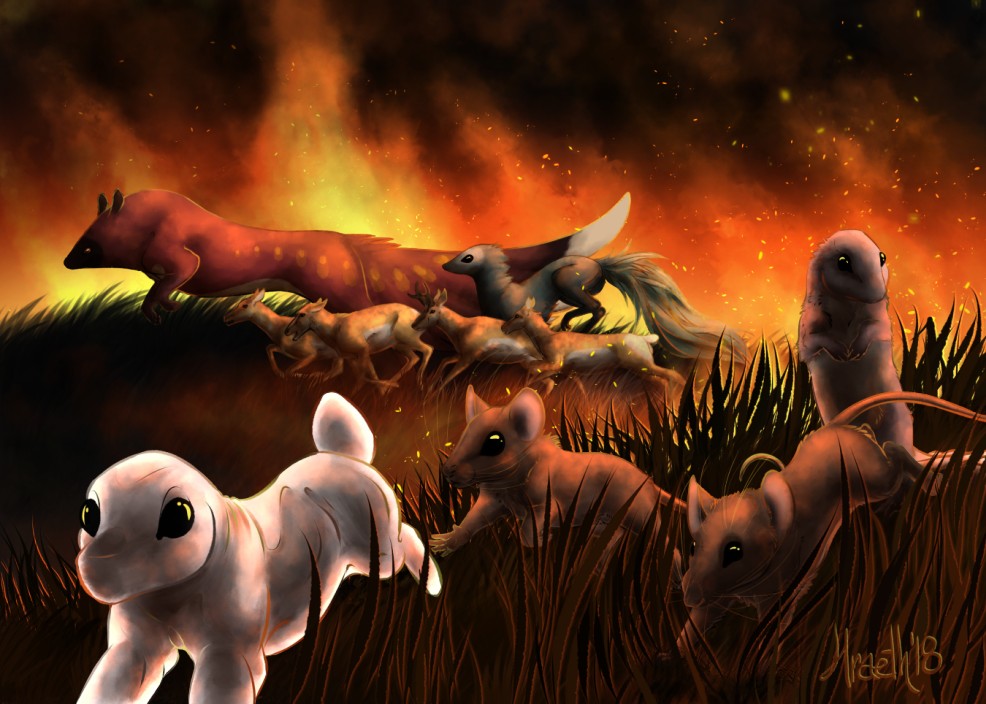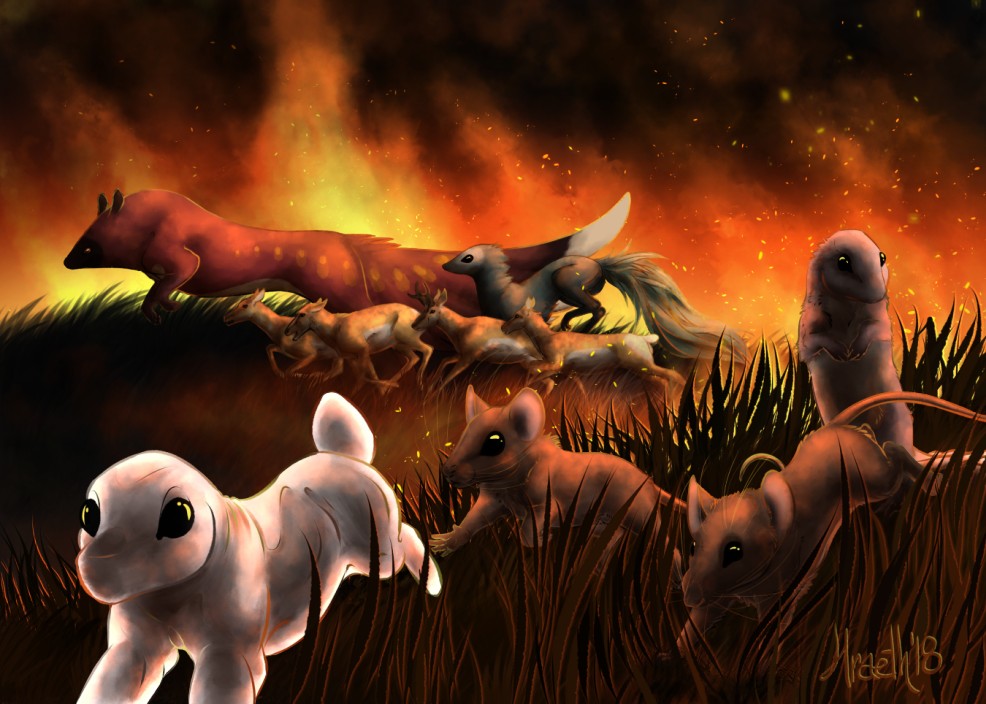 Watch
---

Base Score: 10 AP (Shaded Illustration)
+5 AP (Full Body Bonus)
+20 AP (Full/Scenic Background)
+5 AP (Personal Work Bonus)
+30 AP (Other Esk Bonus: 10 AP * 3)
+20 AP (Event Bonus)
+40 AP (Esk Interaction Bonus: 10 AP * 4)
Total AP: 130

Base Score: 4 GP (Shaded Illustration)
+2 GP (Full Body Bonus)
+6 GP (Full/Scenic Background)
+10 GP (Event Bonus)
Total GP: 22

THIS.. is legitimately scary. YOU CAPTURED SUCH A SENSE OF PANIC AND DOOM. and the foreground and background difs GOD. GOD
Reply

Oh wow!
Mila looks exquisite! THanks so much for drawing her.

Reply

drawing her was so fluid, i really enjoyed it. ;u; thank you again for offering her!
Reply

I had to refrain from screaming at 3 in the morning but THIS LOOKS SO GOOD! <3 its so lovely!! All the small embers kicking up from the fire,
the perspective change the lighting i love it so muchhhh!!! I cant thank you enough for adding my sweet ajax in there!!!! QwQ
Reply

AAAHUE <33
thank you so much,i'm so glad you like it! it was a joy to include your beb, i had so much fun drawing them!!
p.s. i fudged the scoring a little when i submitted this last night, so be sure to double check in case you're missing out on a couple GP! ;v;

Reply

Wow <3 this looks so great!!! I love the depth and composition and you totally have Tally at the right size!! Super impressive!!! Thank you so much for including my girl!
Reply