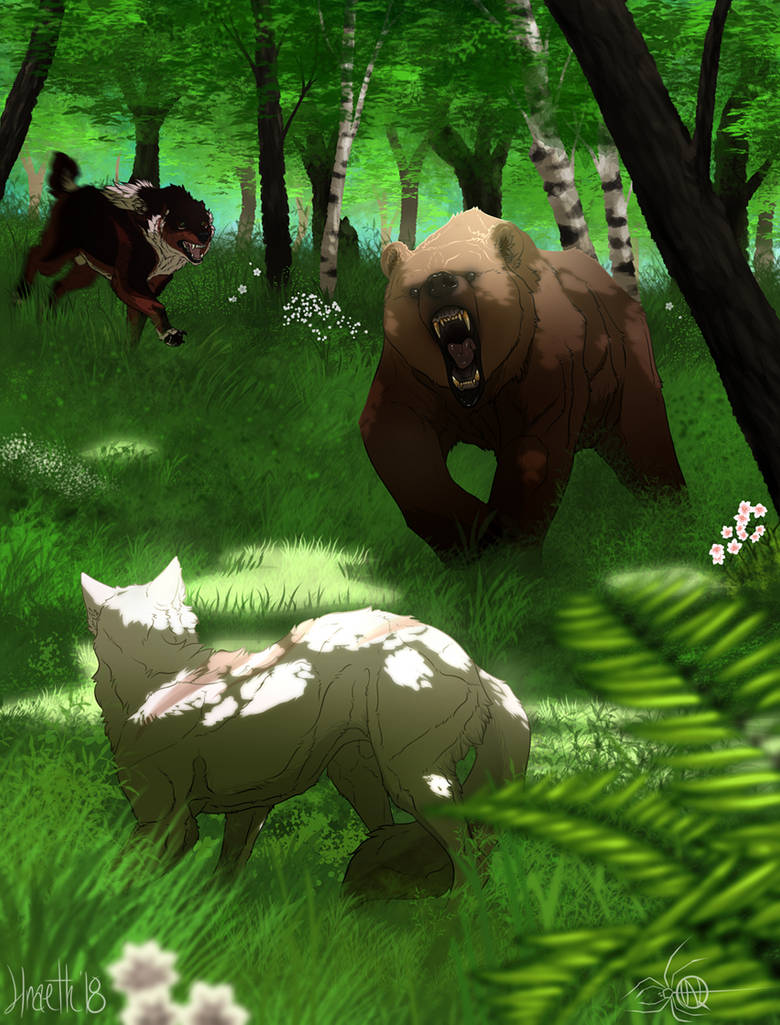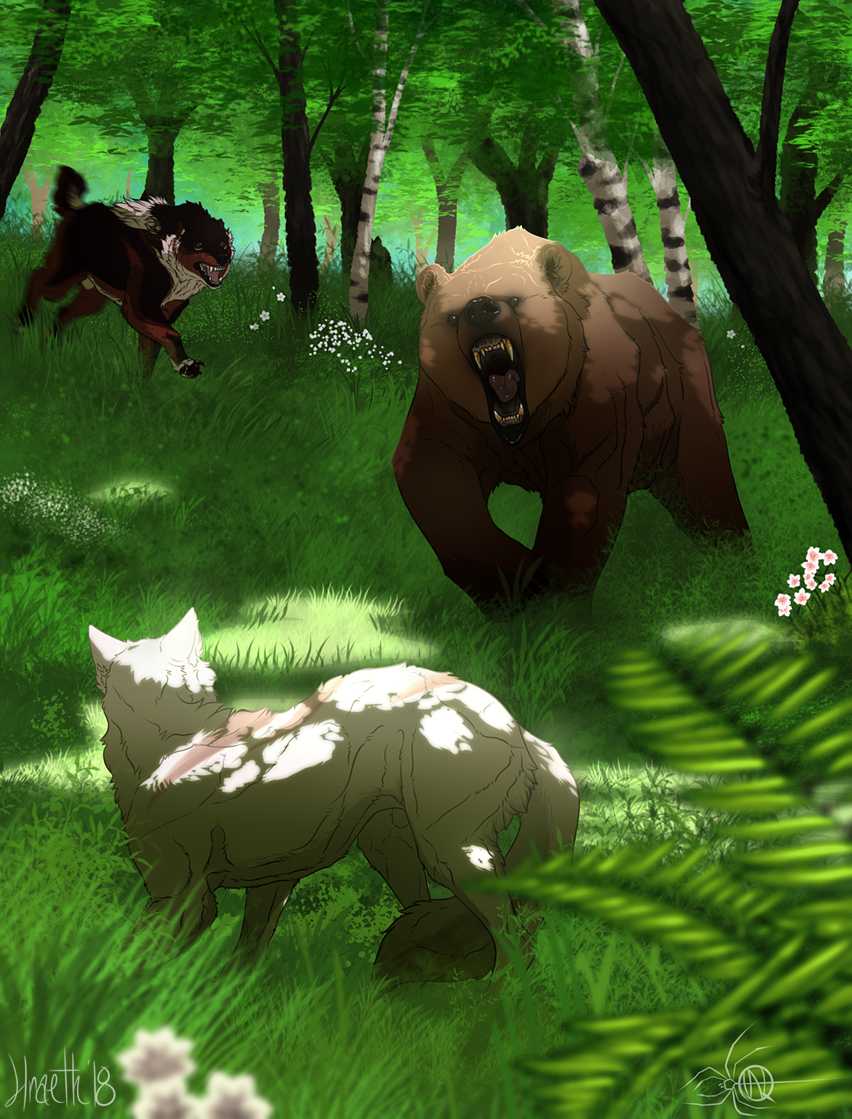 Watch
Collaboration with
Qanat
of a scene from our roleplay.
I handled the sketch, lines, and all that green stuff. They brought it together with the flats, beaut' shading, and some finishing touches!
---

Illustration: 2 souls
Roleplay: 3 souls; 6 posts total (2 souls), Soul Boost - 3 posts 500+ words (1 soul)
Total: 5 souls

I'm the slowest commenter in the w o r l d
But this piece, whoa! The action and motion in this takes my breath away! How did you get so good at ANGRY BEARS? I'm super in love with the shading and dappled lighting, too. Such a stunning collab.

Reply

holy heck, that's a whole live bear right there

good luck to those two ajdkfjhdafgsd
Reply

when you wanna scream angry compliments but you can't because you also worked on it and you'd be screaming at yourself..

3:< AMAZING BACKGROUND BEE, AND THE LINES ARE GORGEOUS. i can practically smell the forest gosh..
Reply

AHh I love the motion in this!
Reply

I weep, I bow, that greenery is LUSH and steals my heart, and I need the ability to shade so confidently like this :c
Reply

I would die for them both and you both and your art(s) have a nice day
Reply