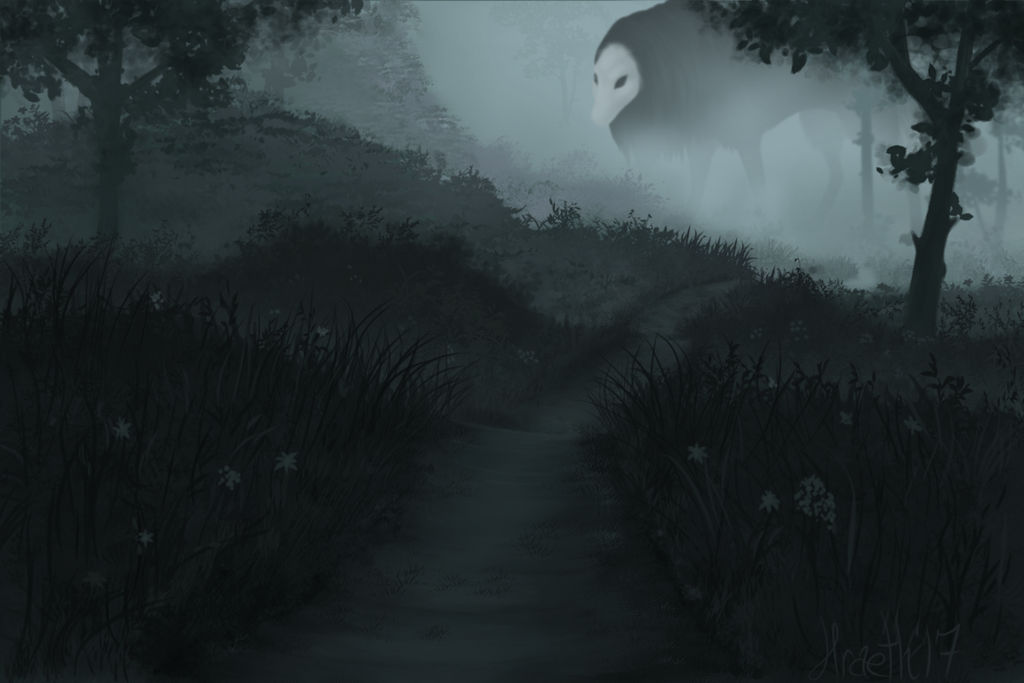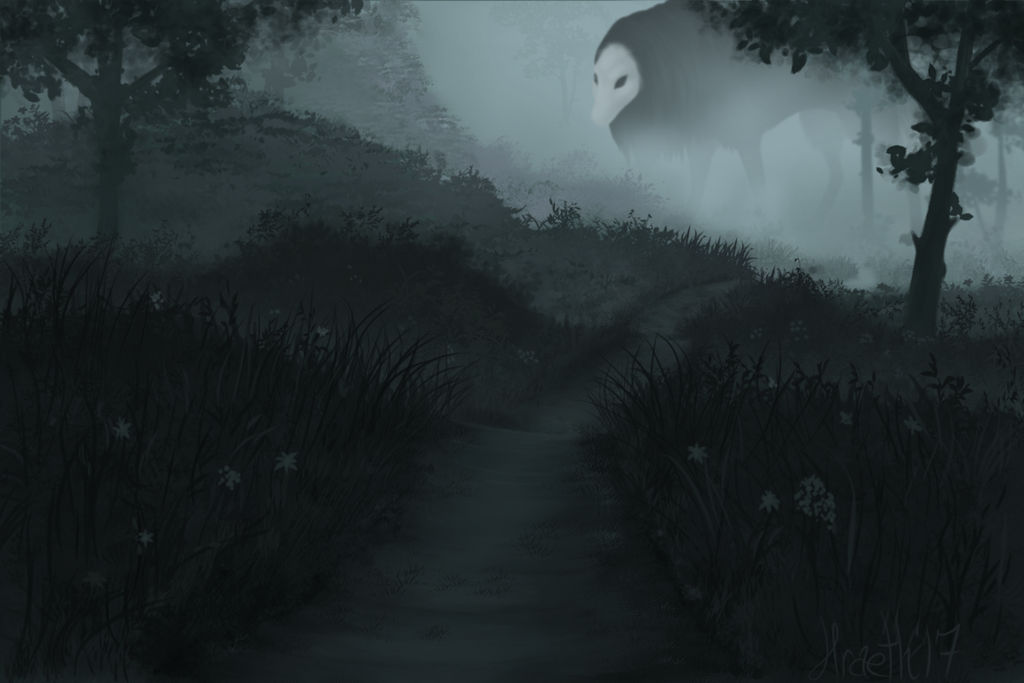 Watch
For the haiku event!
Haikus revolve around esk lore with the illustration being drawn from them afterward.

10 Shaded Illustration
+ 10 Other Esk Bonus
+ 5 Personal Art Bonus
+ 15 Haiku Event Points

Total: 40 AP
---
The origin of
legend looms in the mist
of an ancient wildwood.
The esk watches close
over those who wander past
the forest border.
And if they become
too lost to be found again,
they're not without hope.
Among leaflitter
their soul is sought and offered
both life and solace.

Those who went missing
can be found in the forest,
but not as they were.
Transformed, they become
another chapter of myth:
spirits of the woods.
But know, not all have
benevolent intentions.
Some esk bode ill will.
Trespassers waiting
in the shadows of the gloom
have selfish motives.
And little glowing lights
over their decorated
backs may lead astray
those who are bewitched
by the shining enchantment.
Mind those brilliant lights
and do not wander
from the woodland path laid out
in front of your feet.

But lights can be borne
by travelers too, and they
might seek to guide you.
Lose your way in their
domain and sweet scents may come
with warm reception.
Cinereous souls
of their life before vary
between two extremes.
And thus, like humans,
may be as saints or sinners.
Take care in the weald.