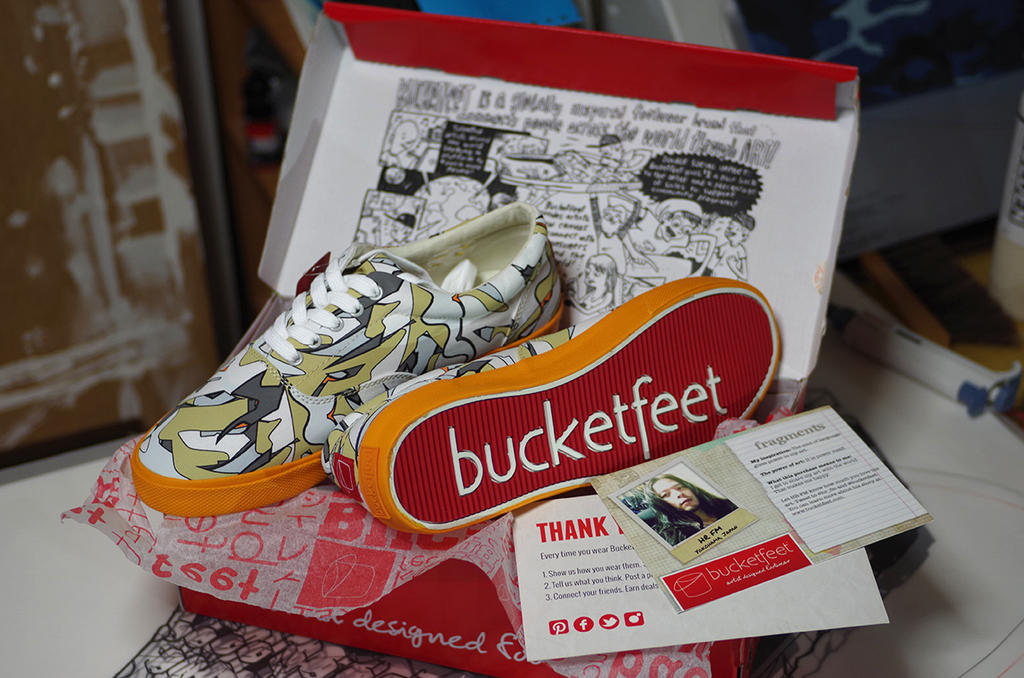 Hello, everyone,
Shoes of bucketfeet
www.bucketfeet.com/
which I designed were finally released.
It had long lead time; is approximately one and a half years. I feel this release really really happy!
I named
"Fragments"
for this art. It is a design of a mirror broken in ground. The mirror turns to every direction and will reflect different scenery each. That is the way to every way being extending to your standpoint, I expressed it.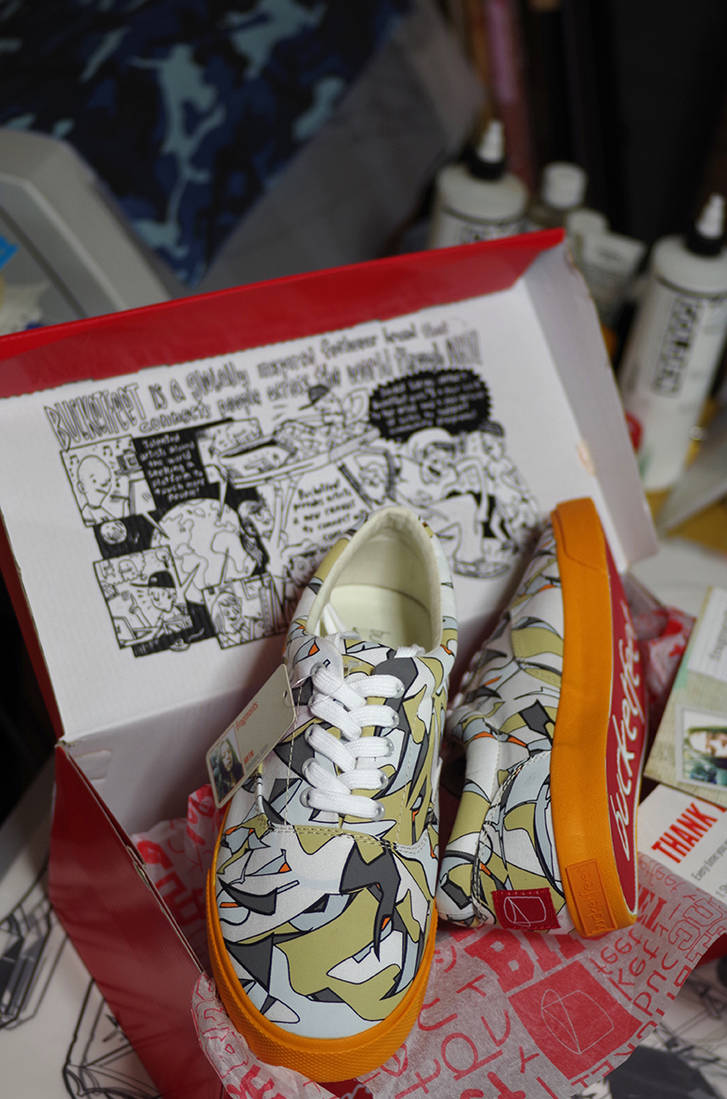 If you are interested in this, In the case of purchase, please use the following coupon codes. This will bring you some discounts.
20% off promo code:
HRFM20
or Link
www.bucketfeet.com/?utm_source…
This coupon code is applied to all items of the shop of bucketfeet.
And, as for part of of the profit of the item sale, it will be with the support of an activity of bucketfeet and my future activity.
The link to my "Fragments shoes" is as follows.
Here are the men's versions:
www.bucketfeet.com/index.php/m…
Here are the women's versions:
www.bucketfeet.com/index.php/w…
The print of "Fragments" is now on sale in bucketfeet, too.
www.bucketfeet.com/index.php/p…
Many thanks,
Hirofumi HR-FM SUGIMOTO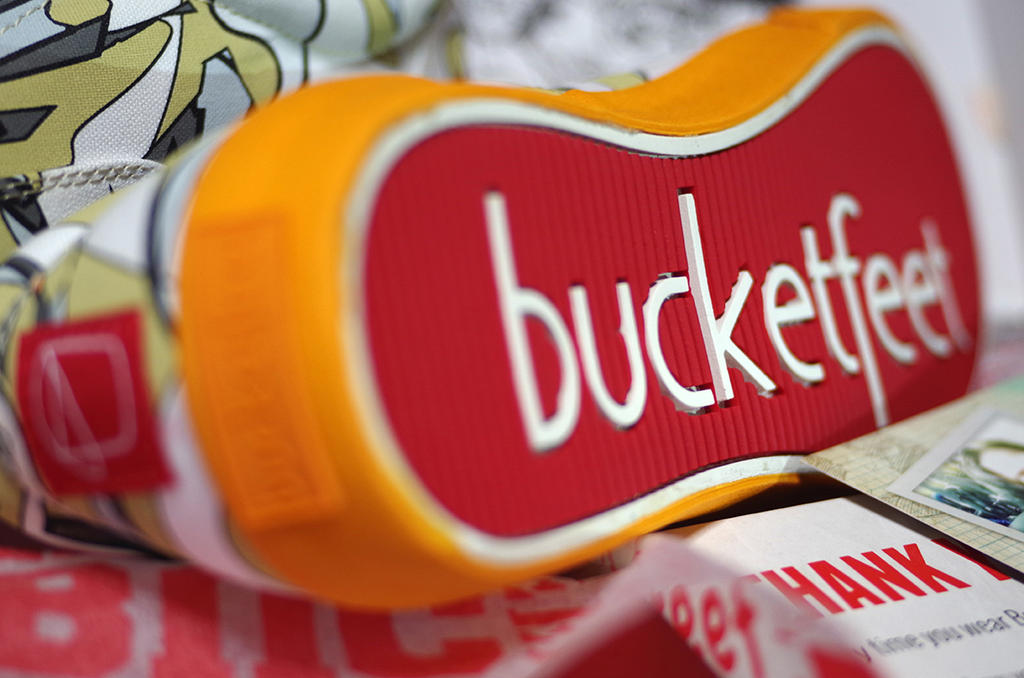 こんにちは皆さん、
私のデザインしたbucketfeet(
www.bucketfeet.com/
)の靴がとうとうリリースされました。それは長いリードタイムを持ちました。およそ1年半。私はこのリリースを本当にX2嬉しく思います。
私はこのアートにフラグメンツと名付けました。それは足下でくだけた鏡のデザインです。鏡はあらゆる方向を向き、それぞれ違う景色を映すでしょう。つまり、貴方の足下には、あらゆる方向への道が延びているという事、、私はそれを表現しました。
もし貴方がこのアイテムに興味があるならば、
www.bucketfeet.com/
での購入の際に以下のクーポンコードを利用して下さい。これは幾らかの割引を貴方にもたらすでしょう。
20% off promo code: HRFM20
or Link
www.bucketfeet.com/?utm_source…
このクーポンコードはbucketfeetのショップの全ての商品に適用されます。
そして、アイテム販売の収益の一部は、bucketfeetの活動や、私の今後の活動のサポートとなるでしょう。
フラグメンツ靴へのリンクは以下になります。
men's versions:
www.bucketfeet.com/index.php/m…
women's versions:
www.bucketfeet.com/index.php/w…
bucketfeetではフラグメンツのプリントも発売中です。
www.bucketfeet.com/index.php/p…
多謝
Hirofumi HR−FM SUGIMOTO