Limited edition of my new work art "Girl Eats World "is released from EyesOnWalls.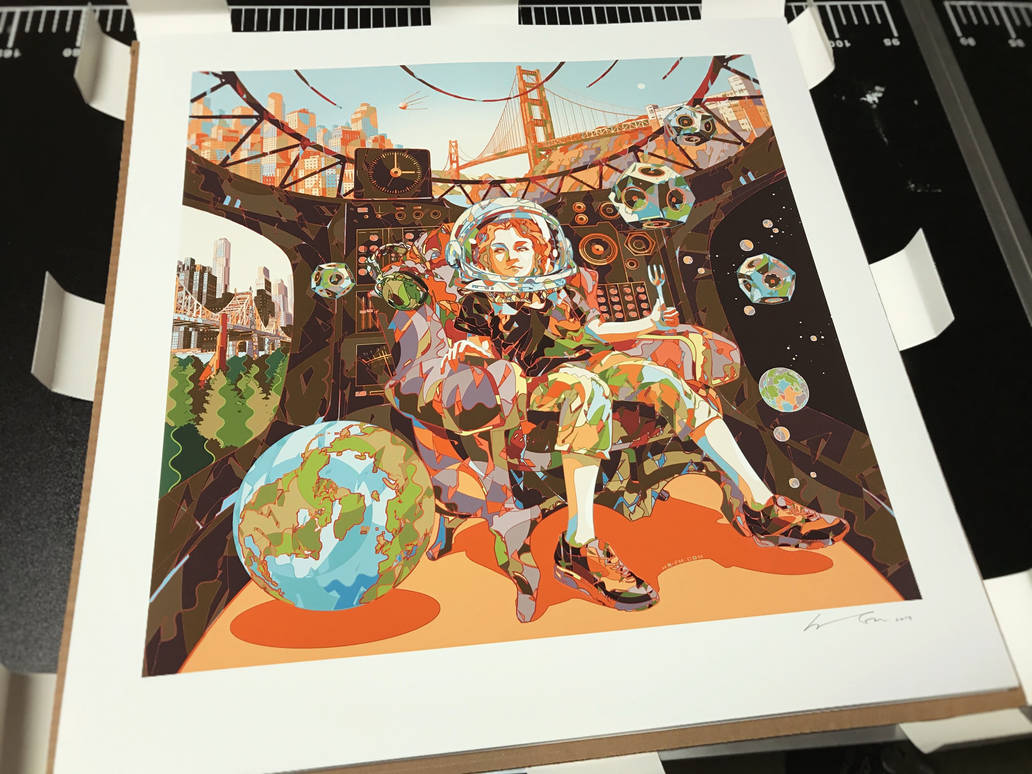 "Girl Eats World", this piece are special pieces produced by an idea and a request of my friend Maya-san.
It was produced for her family and beloved daughter.
The girl in the painting wants to eat up the world and is glancing at the earth.
She has such a big curiosity.
I gave a feeling that a girl in this art would come to have a good influence in the future for art.
She grows up based on a background and the affection of parents.
She is interested in music and culture, and new technology, the history and the consciousness go to the universe.
And she brings Respect mind everywhere in Time Machine beyond the time.
And the strength that will make it possible to those.
I am expressing such a thing by this art.
I repeated modification again and again to make this art special.
And long duration was spent with this art.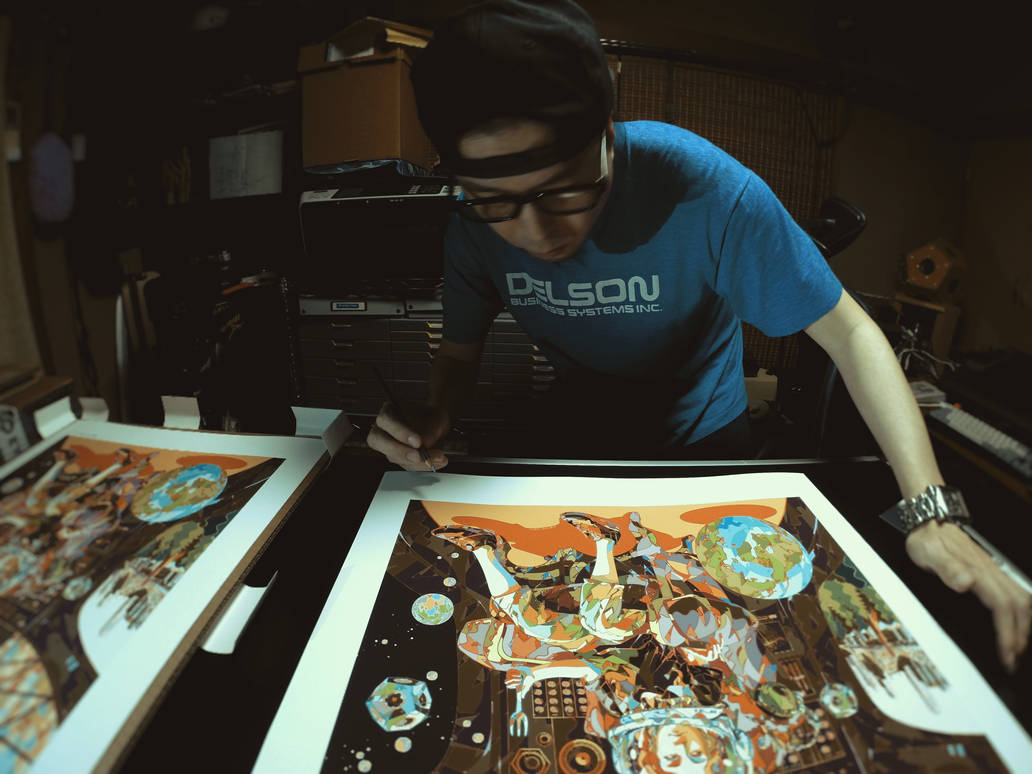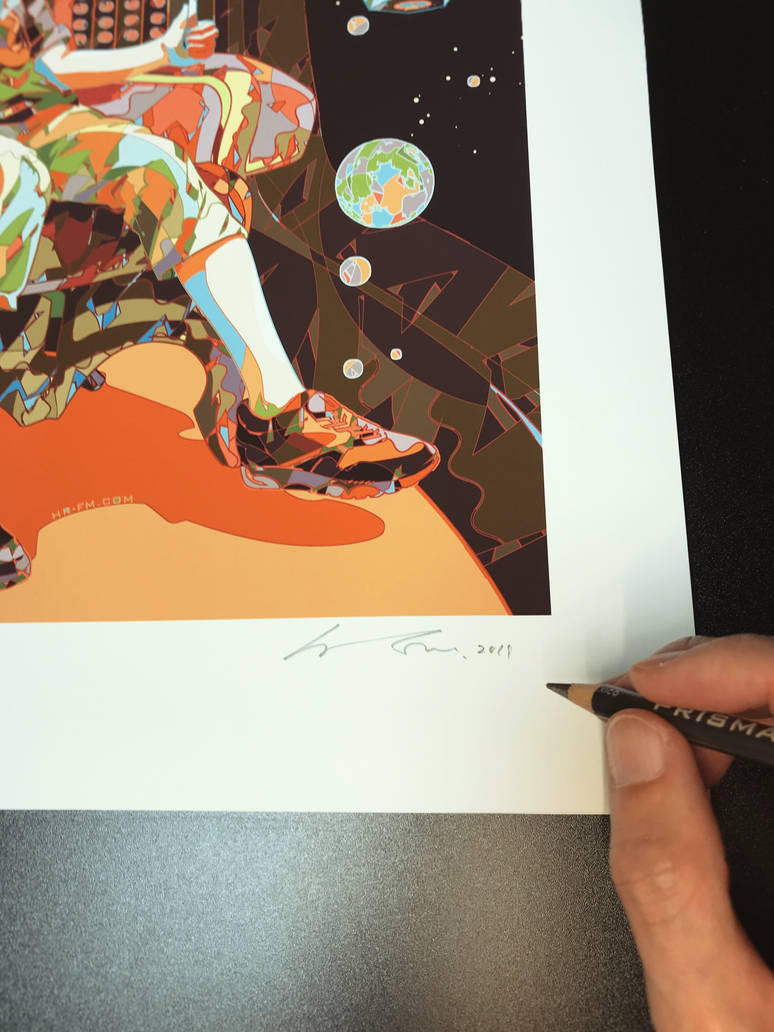 I am excited at this piece being released as a limited edition by Eyes On Walls.
In addition, EyesOnWalls donates part of of sales of this art to the Leonardo DiCaprio foundation for an improvement to environment.
Leonardo DiCaprio Foundation is making an effort for the long-term health and well being of all residents on the earth.
Please visit EyesOnWalls than the following links if you are interested in this art.
www.eyesonwalls.com/products/g…
EyesOnWalls is the only official dealer of HR-FM Art.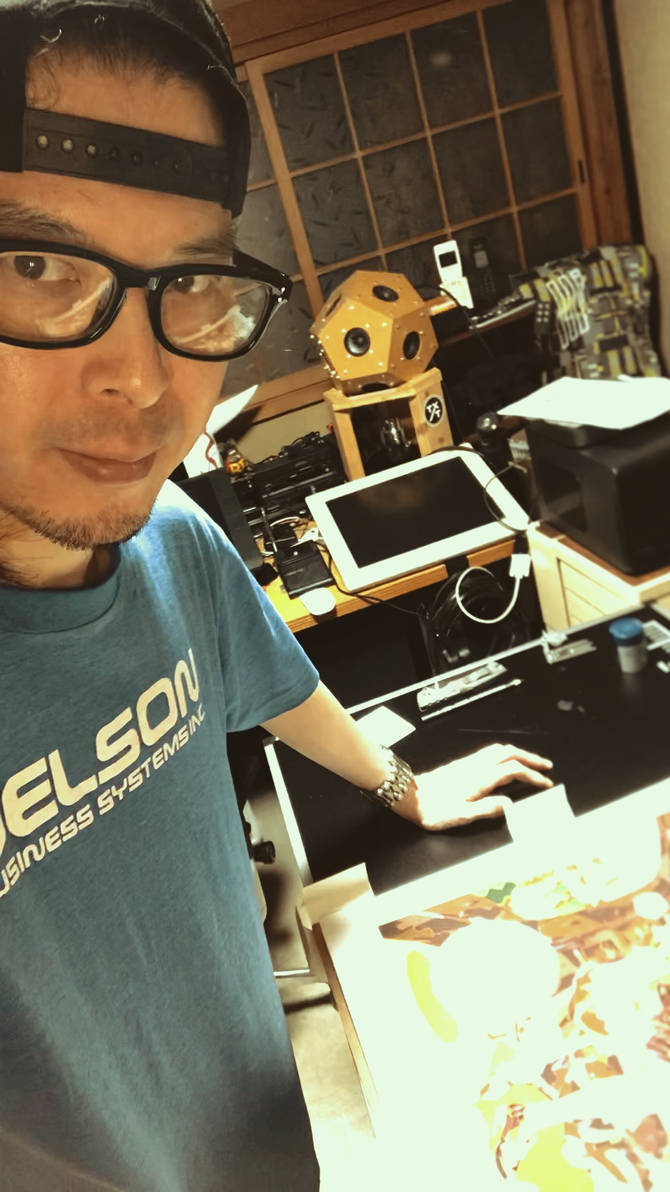 Thanks!
HR