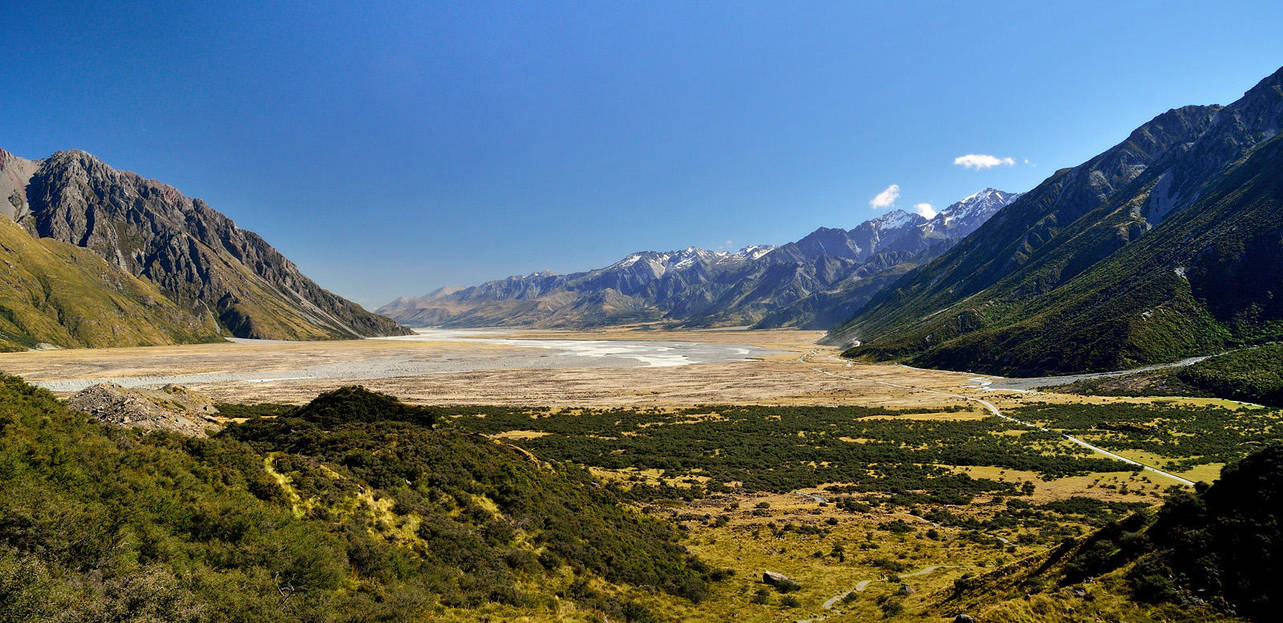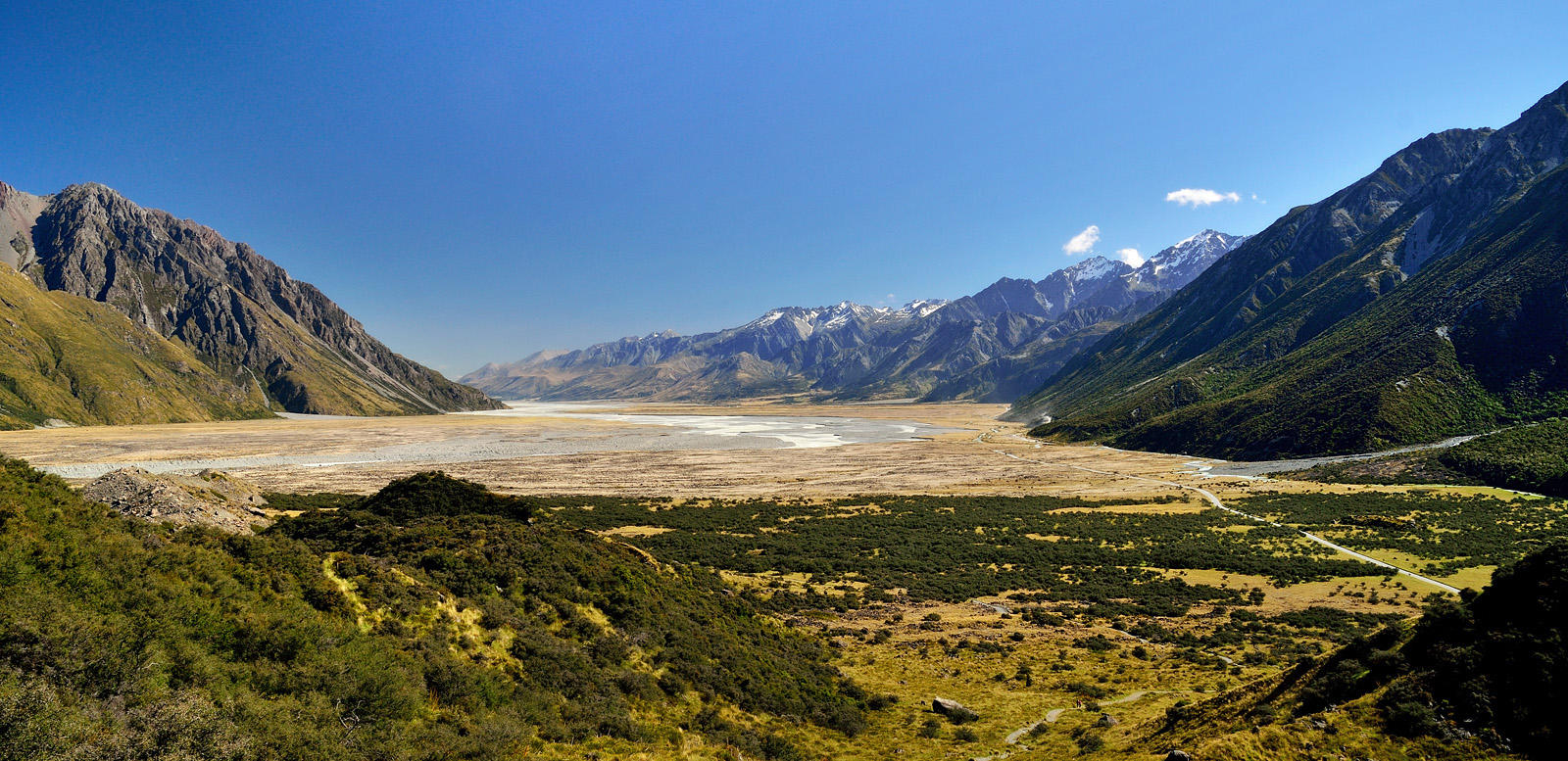 Watch
Another one from the beautiful New Zealand looking into the valley from which one reaches Mt. Cook by car. Picture taken near the blue lakes.

Reply

Very nice panoramic view. If you look closely you can still see hikers.
The center of the picture is a bit empty, maybe you can move the perspective (location) slightly to the right slope, so that would be "empty" center moved slightly to the left edge. That could be good for the image. But as it is, I like the whole thing. I have just written, because you explicitly want a critique.
Reply