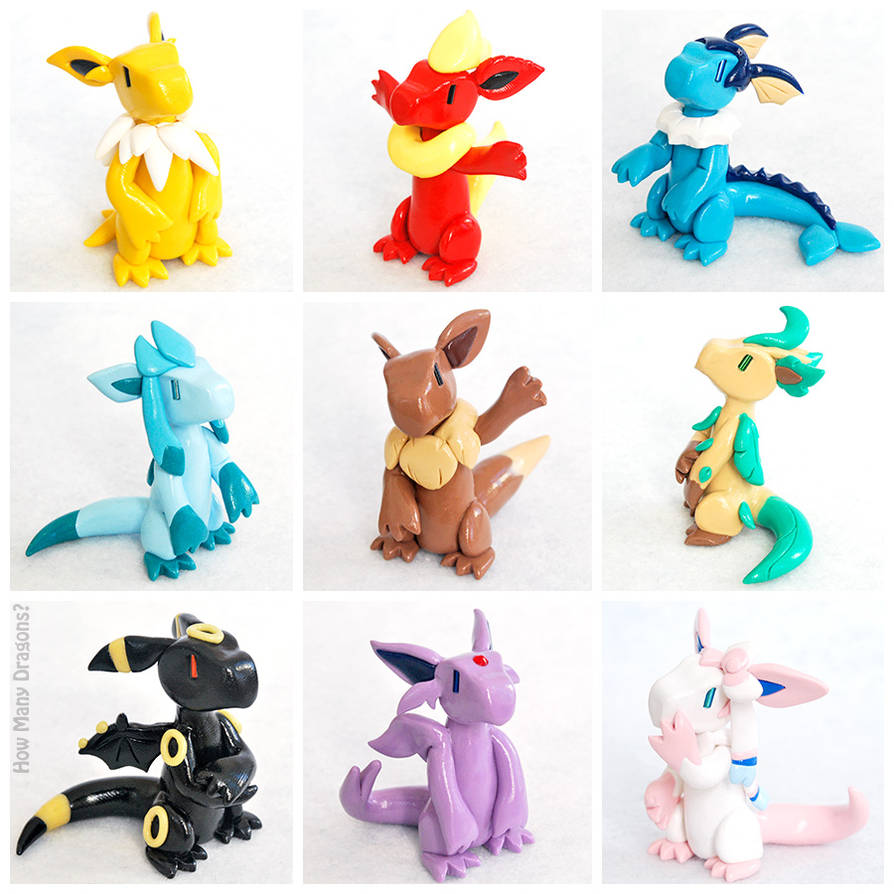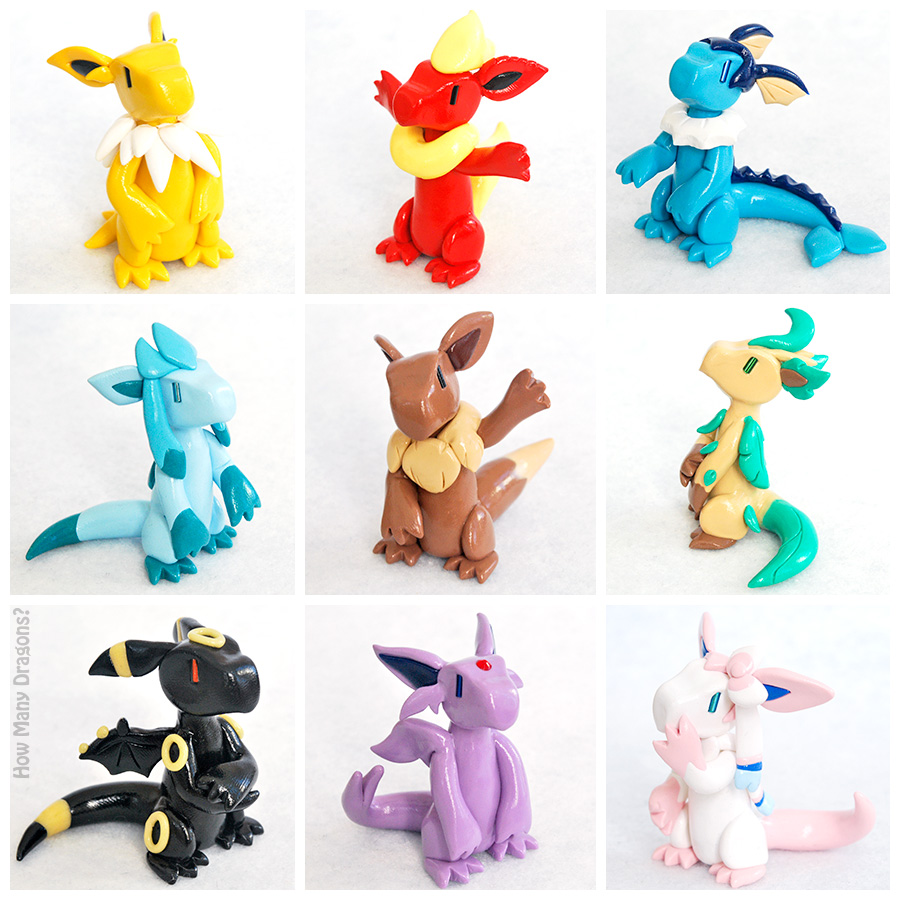 Watch
I don't make fanart all that often, but I do like to have at least a few fanart pieces for my convention appearances. This was what I made for Otakon 2015 - a full set of Eeveelution-dragon hybrids! Because just making Eeveelutions is boring.



I tried to give each one of these a pose that suited its personality. Umbreon glows in the dark, of course. My favorite is Glaceon, which one is yours?

Crafted out of colored polymer clay and bugle beads.

I have listed all of the Eeveelutions that I still have on Etsy. Please visit my shop if you're interested in getting one for yourself.

More Pokegon!

------------------
HMD is on: Etsy | Facebook | Instagram
Interested in commissioning me? I welcome custom work! Check my Commission Information for all the details