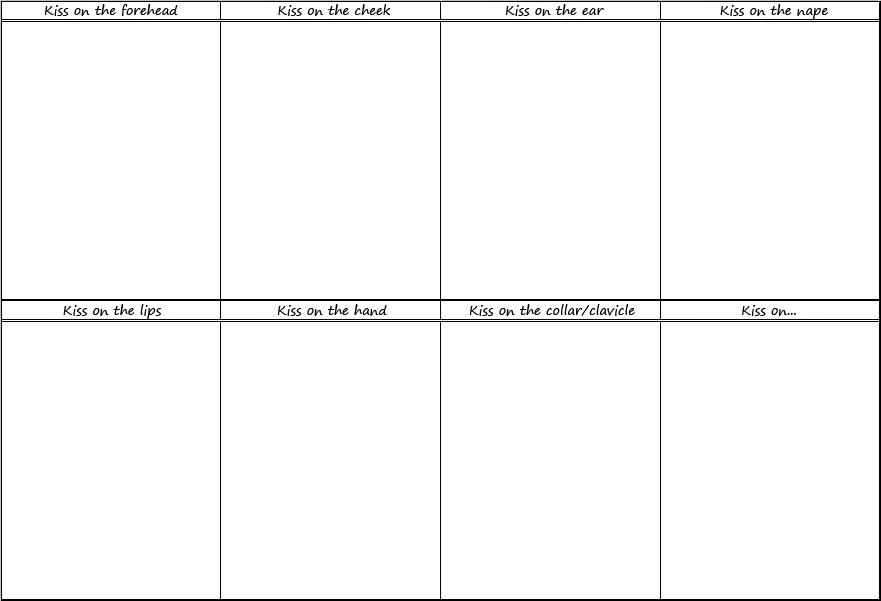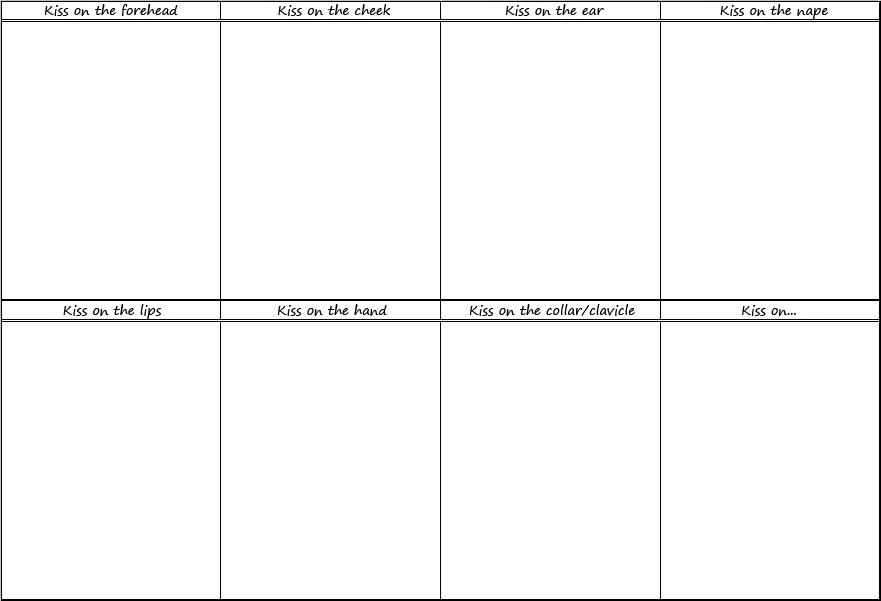 Watch
I do not own this meme i just translated it
Source can be found here:
[link]
You can draw your own characters or your favorite characters (anime, video games, tv, etc).
The last frame is CUSTOM! add whatever you want (For example "kiss on a random character" or "kiss on the nose")
Enjoy!
The owner of this deviation has disabled comments.