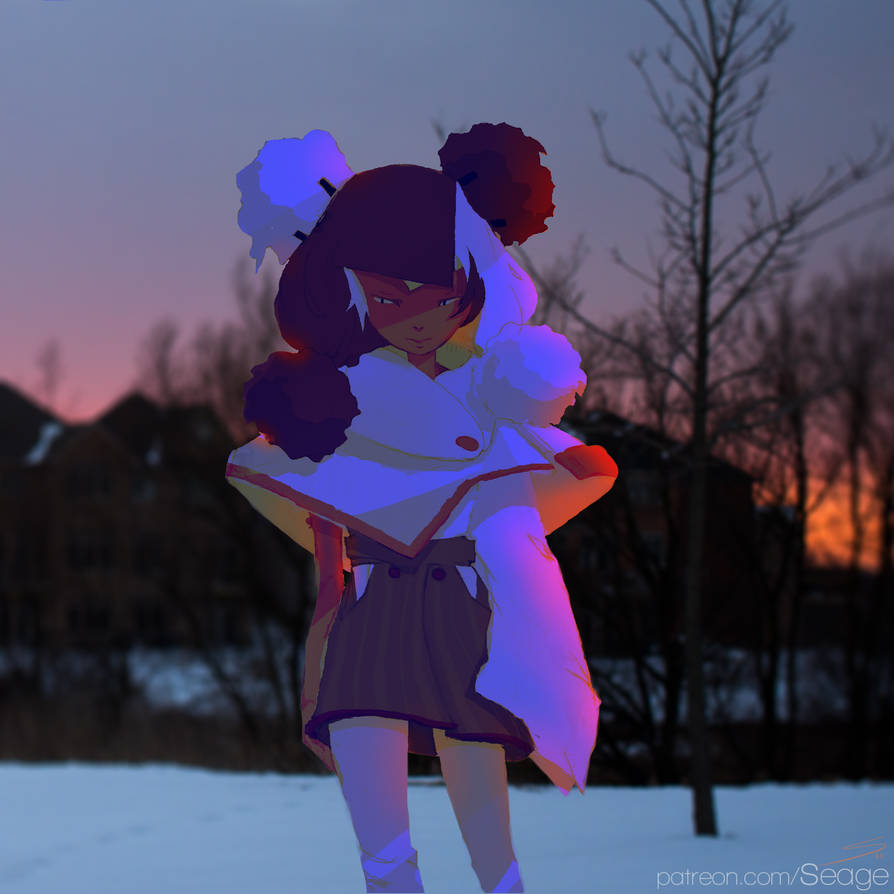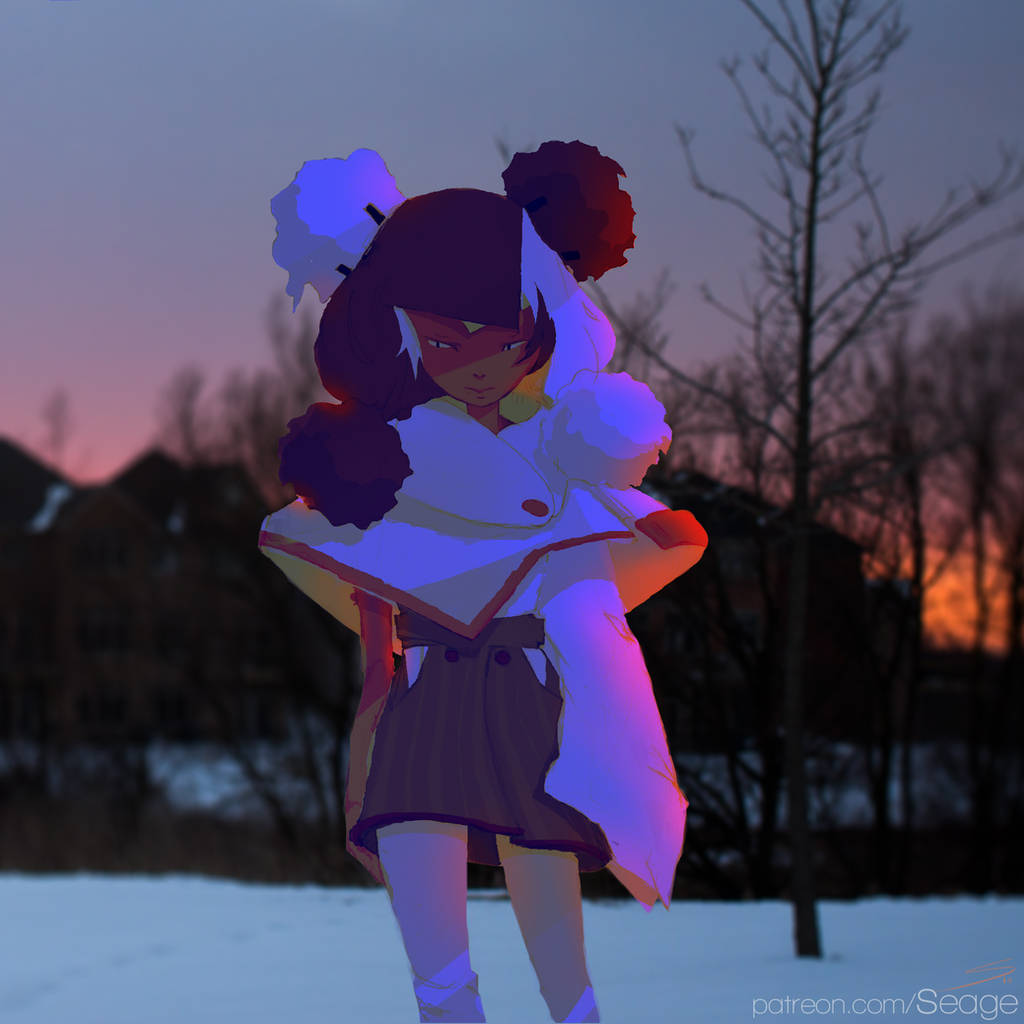 Watch
It was a snowy day. All the neighbors grabbed guns an shit and were like "ITS WABBIT HUNTING SEASON!" Cynn was like "oh no you didnt!!" So she killed them all. This is the shot before all the blood splattered on he---i'm lying. That would be weird. And totally out of character for her. Talking about character, yall need to see and learn what shes about. This is what I hope to be the final "test". I cleaned it up. Theres 1 more i'd like to try but..... I need to relax, brah.
On to the next!
If you'd like to support, get goodies, and be called a good guy/gal by all your peers, check out my patreon:
www.patreon.com/Seage?ty=h
That is all.
Enjoy
~~~~~~~~~~~~~~~~~~~~~