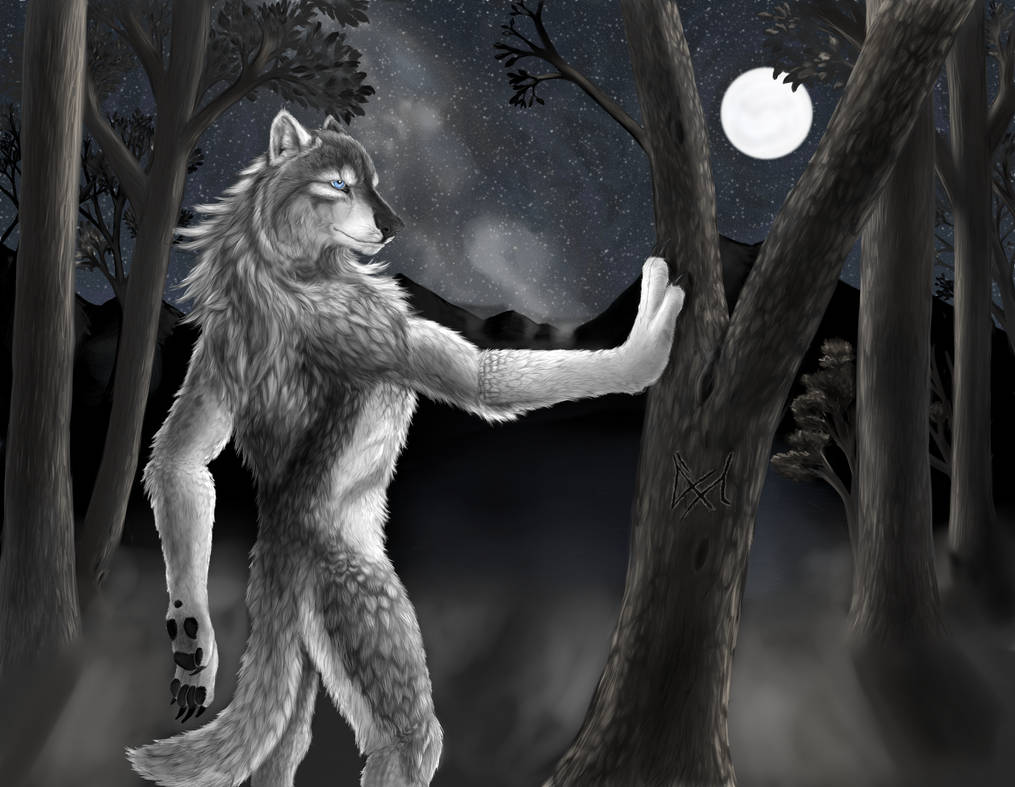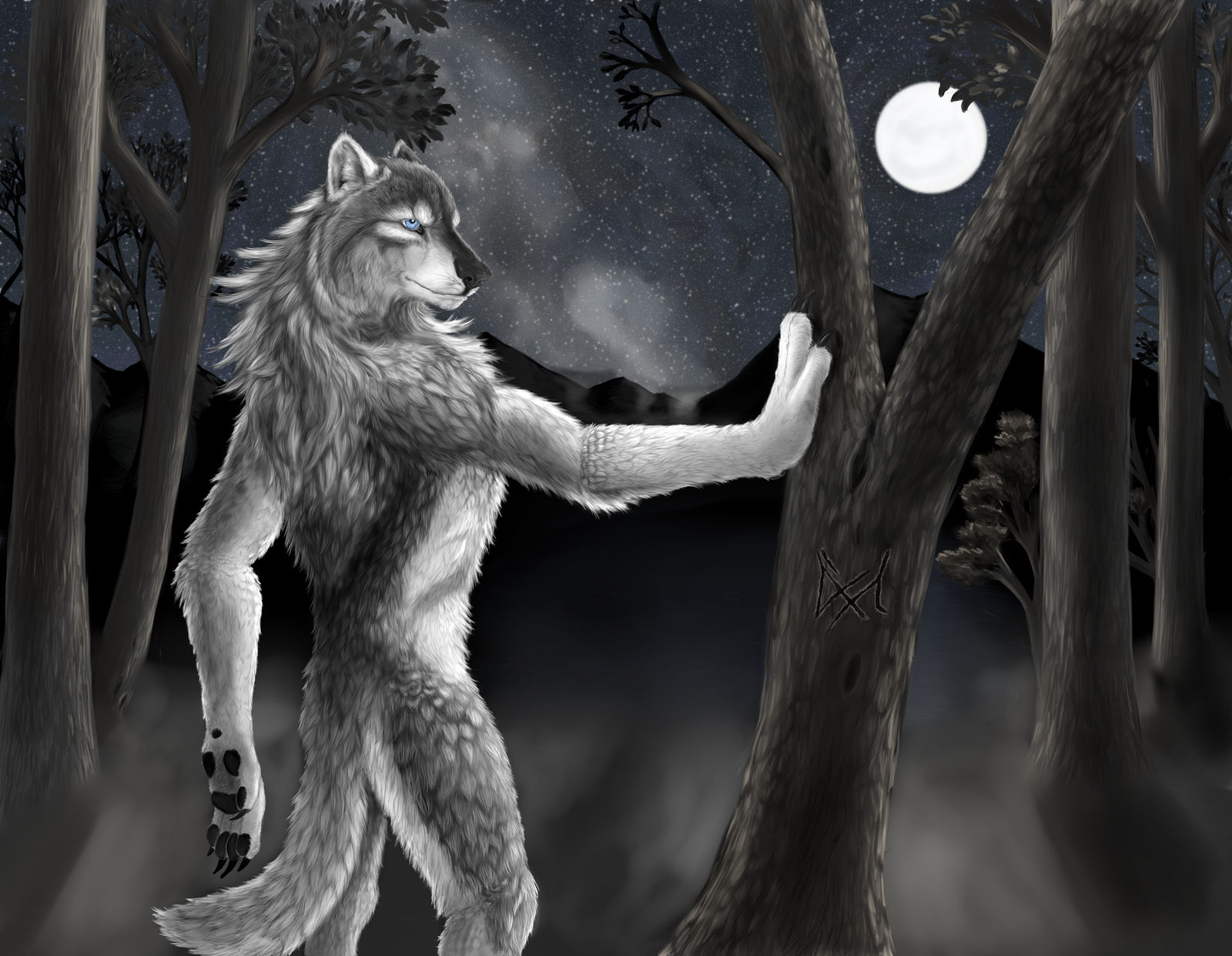 Watch
My entry for the 2010

contest.
Edit: apparently I have to mention the words " werewolf calendar contest " in the artist's comments for DA to allow them to add it to the group. So, having said that...I just said it.
I did the concept sketch for this much earlier in the summer, but various things came up and prevented me from really continuing it until recently.
This was done in a series of caffeine-fueled rampages over the course of the last two weeks, mostly in SAI Paint Tool, with some touchup in CS4/GIMP.
I haven't really done a piece set at night, with rear lighting, that I was very happy with the shading job on until this one...
In terms of gender...don't bother asking. Near completion I realized I was not sure if I had intended this werewolf to be male or female...and honestly hadn't bothered trying to make it apparent.