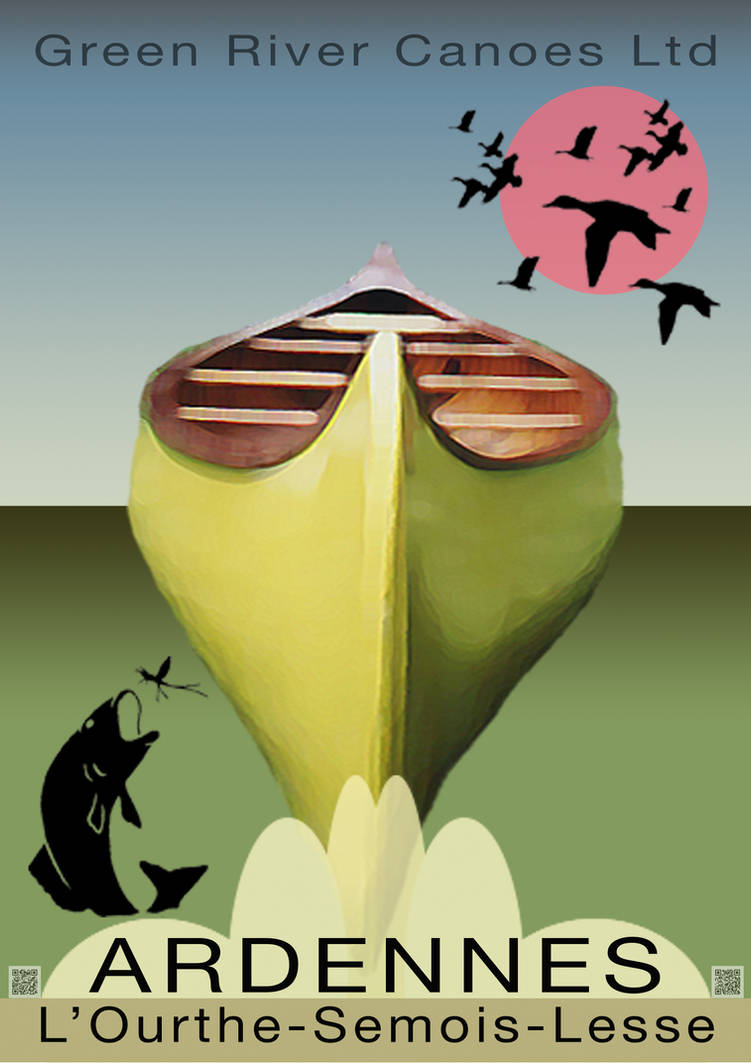 Watch
Green River Canoes Poster based on the famous 'Normandie' ship poster.
The original was by Adolphe Jean-Marie Mouron, also known as A. M. Cassandre www.rockpaperink.com/content/article.php?id=45/
Green River Canoes Ltd provide Inn-to-Inn Guided Canoe Trips to the south of France and the Belgium Ardennes.
Website goo.gl/UfIybq Brochures goo.gl/1xg4iD. and a Newsletter goo.gl/XSF40q for discounts, offers and news.
Our Posters, Prints, T-shirts, IPad and Phone cases are for sale at www.redbubble.com/people/stevenhouse/portfolio
Posters and Prints are for sale at
houselightgallery.deviantart.c…