Natural Light : Nature Photo competition
It's been quite a while since there was a major competition within the nature photography community and so I've decided to organize one to give something back to the community that has given me so much.
First things first, I have to market the competition so here goes….Winning one of the top 3 spots will be your launch to fame on Deviantart….18 months of subscriptions to be won, and features by some of the biggest and best landscape photographers on Deviantart namely….
AndyMumford
:thumb67540796:
P0RG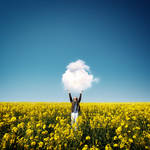 pheelfresh
:thumb70540228:
foureyes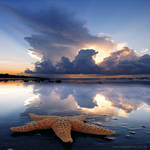 xMEGALOPOLISx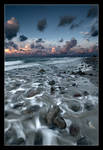 jjuuhhaa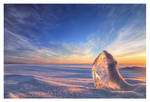 These people will also be the judges of the competition and they're also sponsoring the prizes.
1st prize – 9 months subscription, features in 7 major journals and exclusive feature in the journal of
foureyes
2nd prize – 6 months subscriptions, features in all journals except
foureyes
and joint feature with 1st place in the journal of
xMEGALOPOLISx
3rd prize – 3 month subscription and features in the journals of hougaard,andymumford,jjuuhhaa.p0rg,pheelfresh.
-------------------------------------------------------------------------------------------------------
What are we looking for?
A well composed landscape photo…. The galleries of the judges will inspire you and give you an idea of what we're looking for. Please don't go to their galleries and think that you'll never produce such an image…this competition is to inspire the community to get out and see how easy it actually is to take a brilliant photo if you're out in nature for a sunset or three.
You can enter by sending me a note with a link to your submission. New deviations only.
The competition is open for entries from now until the last day of October so you all have a lot of time. Don't rush it and don't enter too early because you only get one entry!
I hope we get a lot of entries, anyone can enter but there will be certain standards/rules
New deviations only
No HDR
No photos of the sky
B+W is welcome
Architecture photos are also welcome for the people living in big cities
Some tips…..
The most important one is to get out and go shooting!
Small things like slanted horizons and too much black shadow or blown highlights will count against you.
Try to get the color as true as you possibly can.
Twilight is always more interesting
Here's a tutorial that will help with any exposure problems for people who can't afford nd filters
hougaard.deviantart.com/journa…
I will post more info on how the judging is going to work next Sunday.
So get away from your desk and go shooting!