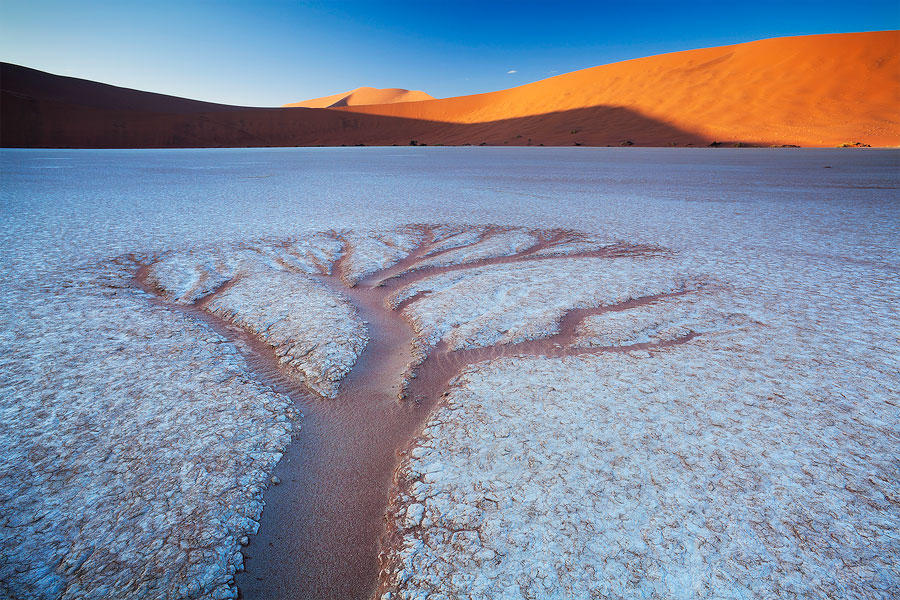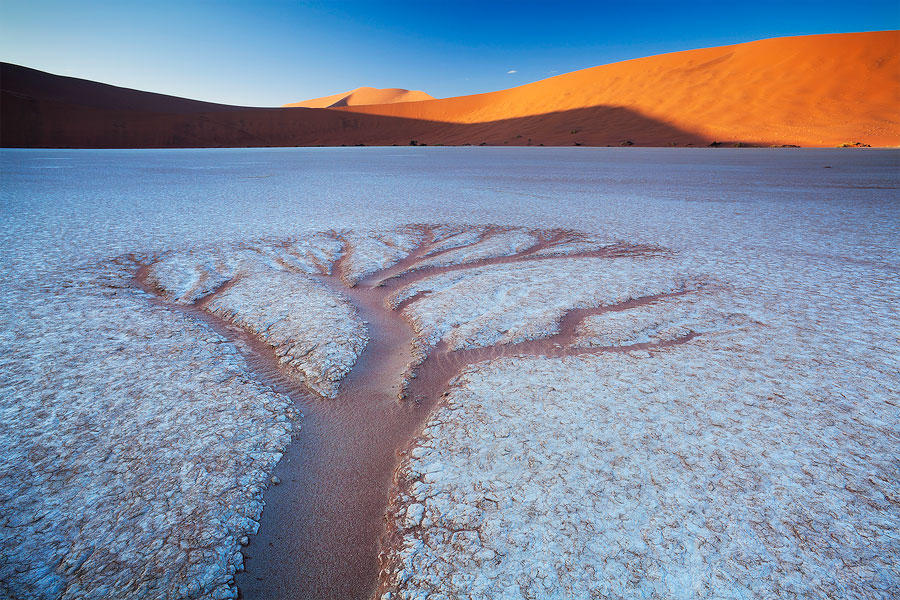 Watch
Please view this image on my website against a dark background to fully appreciate it -
[link]
I doubt there is a landscape in Southern African that has been photographed as much as the trees of Deadvlei and if something has been photographed that much then I have no desire to photograph it.
Despite that, I found myself heading for deadvlei in January of 2011. Gate times at Sesriem aren't exactly accommodating towards photographers. They open 45-60 minutes before sunrise and then you have a 60 minute drive and a 20 minute walk to get to the dead trees...if you adhere to the speed limit within the park that is. If you don't then you can make it in time for first light on the Western Dunes, as we did on this morning. My two travel companions immediately started shooting the iconic trees, while I wandered further into the pan and found these water drainage patterns along the Eastern boundary. There were many patterns that resembled different shapes, but I liked this tree the most for it's symbolism of photographing a tree at deadvlei that no one had photographed before...
Deadvlei, Namib Naukluft Park, Namibia
| Facebook | 500px | Website | Blog | Prints |
This image is the intellectual property of Hougaard Malan. It may not be used in any way without the author's written consent.