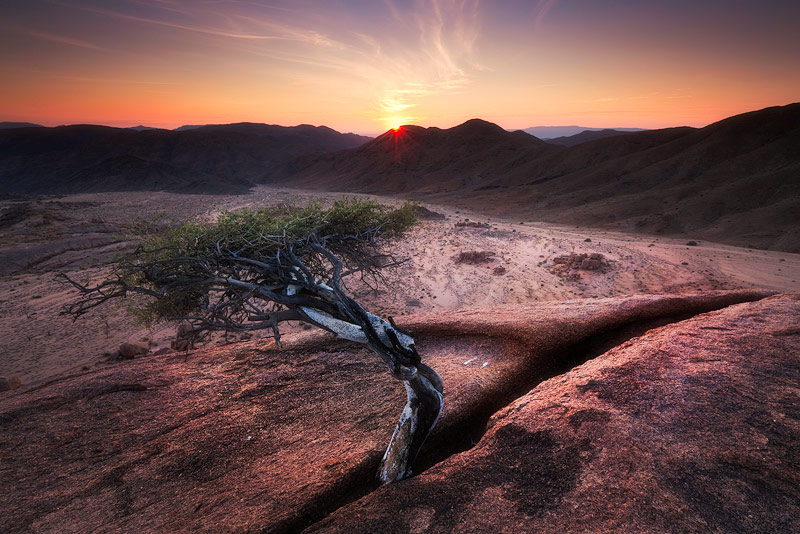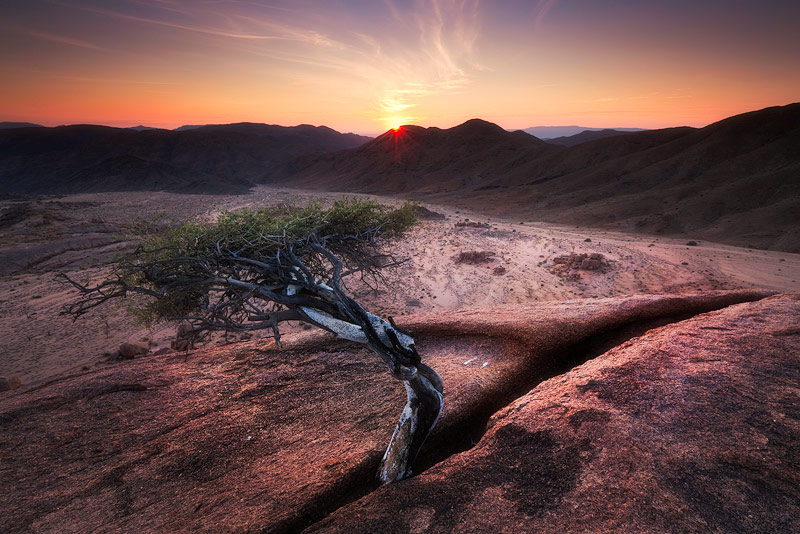 Everything in me is aching to go back to this valley in the Richtersveld NP. It has the potential for a million photos within a 30 minute walk from where you camp. Sadly it's a 5 hour 4x4 drive into remote wilderness after 800km on the highway.

This is in South Africa but the plains in the distance behind the mountains is Namibia.

The weird color is from 5 stops of grad filters.