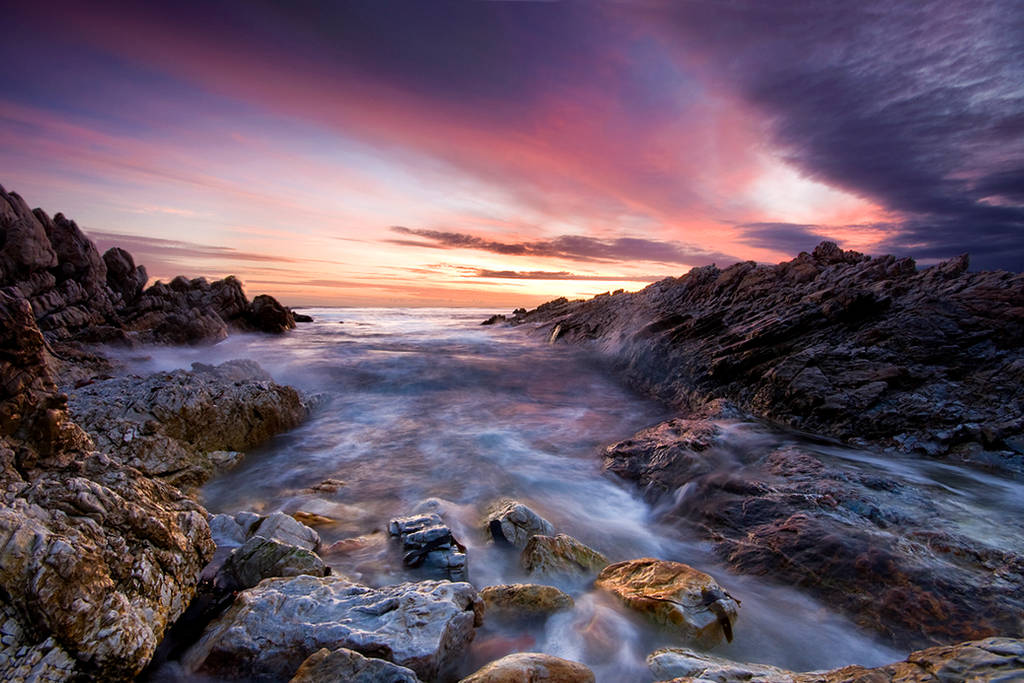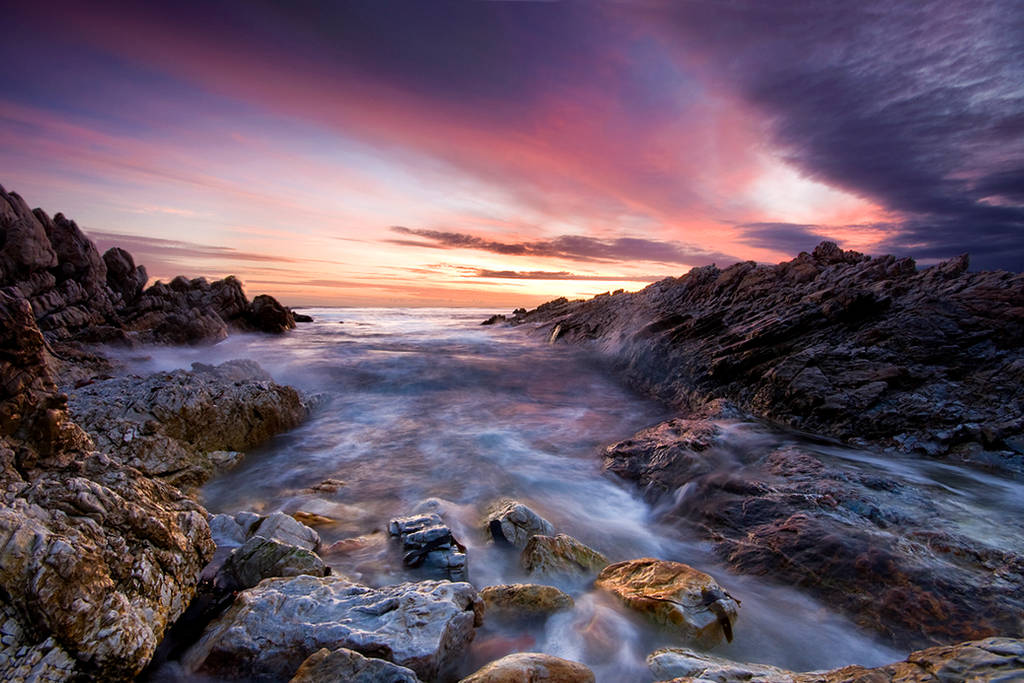 Watch
I've never been good with words, and I have nightmares of poetry and Shakespeare. While pondering a title for this photo, looking at the elements, seasons, colors and shapes in this small 1.6 second slice of time....I thought...That the place we live in, this place that I'm so obsessed with photographing in it's rare and beautiful moments....Is the battlefield of an ongoing war, the war of the elements, that has from the very beginning, and is still, shaping our world. And that we live and die amongst this war ,and that the forces in battle can destroy anything we create within seconds...

Just some random thoughts....If you look at my previous submission, down on the left there's a small channel in the rocks....this is it.

Onrus, South Africa
Cokin Z121S

Some selective erasing and levels....