I was tagged by

1. Post all the rules.
2. Write 8 facts about your character.
3. Tag 8 people (not tagging anyone as it seems everyone I know has been tagged already)
4. Write the name of the character with its owner.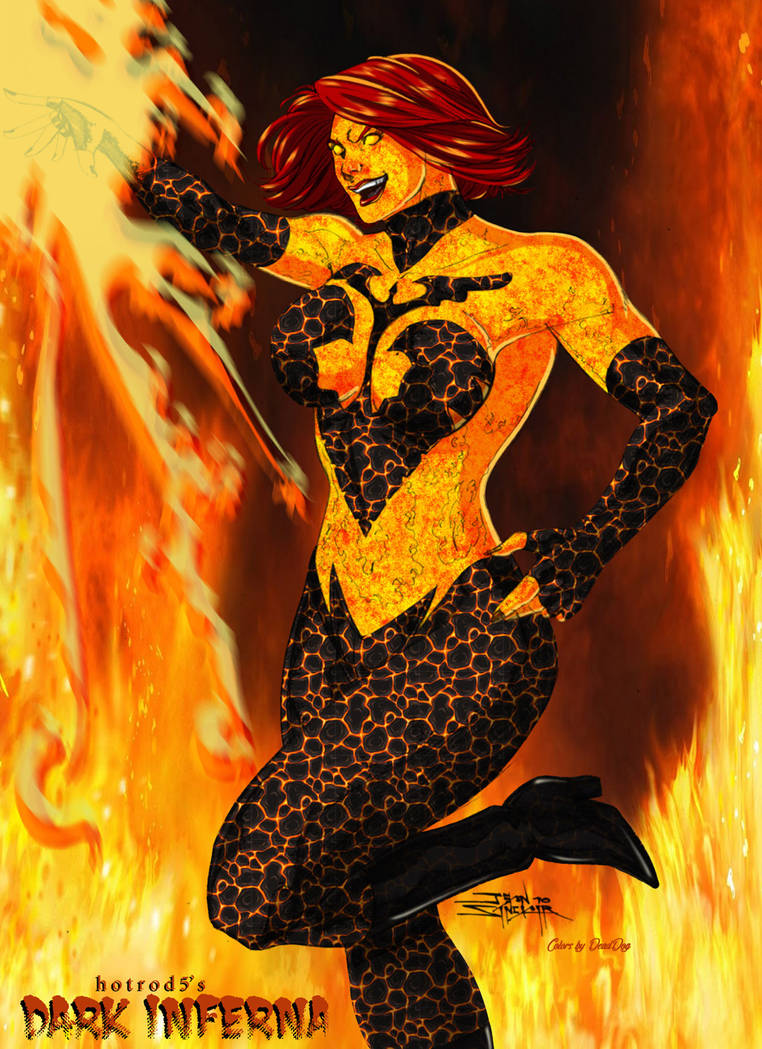 Facts:
1. Dark Inferna's civilian name is Nancy Brenton.
2. Nancy is a natural redhead.
3. Nancy is a lawyer and owner of a big law firm.
4. Nancy was made a partner of the law firm and she killed the other partners with her fire powers for control of the law firm.
5. Nancy's rival in the courtroom is Melinda Crane. Dark Inferna's nemesis is Mindy Marvel. She doesn't know Mindy Marvel and Melinda Crane are the same person. Also, Mindy Marvel doesn't know Nancy Brenton and Dark Inferna are the same person.
6. Dark Inferna thinks she's better than most people.
7. One of Dark Inferna's employee's at her law firm calls her "Prada" as in the 'The Devil Wears Prada'.....

8. As Dark Inferna, she can be cool to the touch if she wants to be.
Mentioned:
Mindy Marvel/Melinda Crane ©