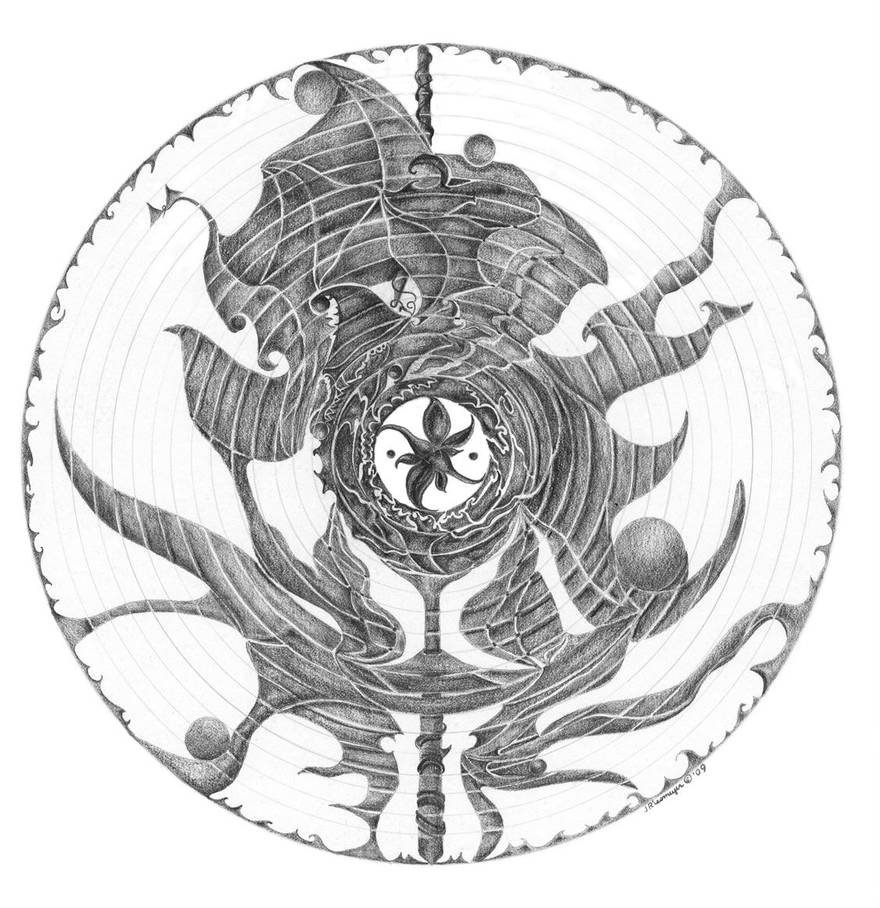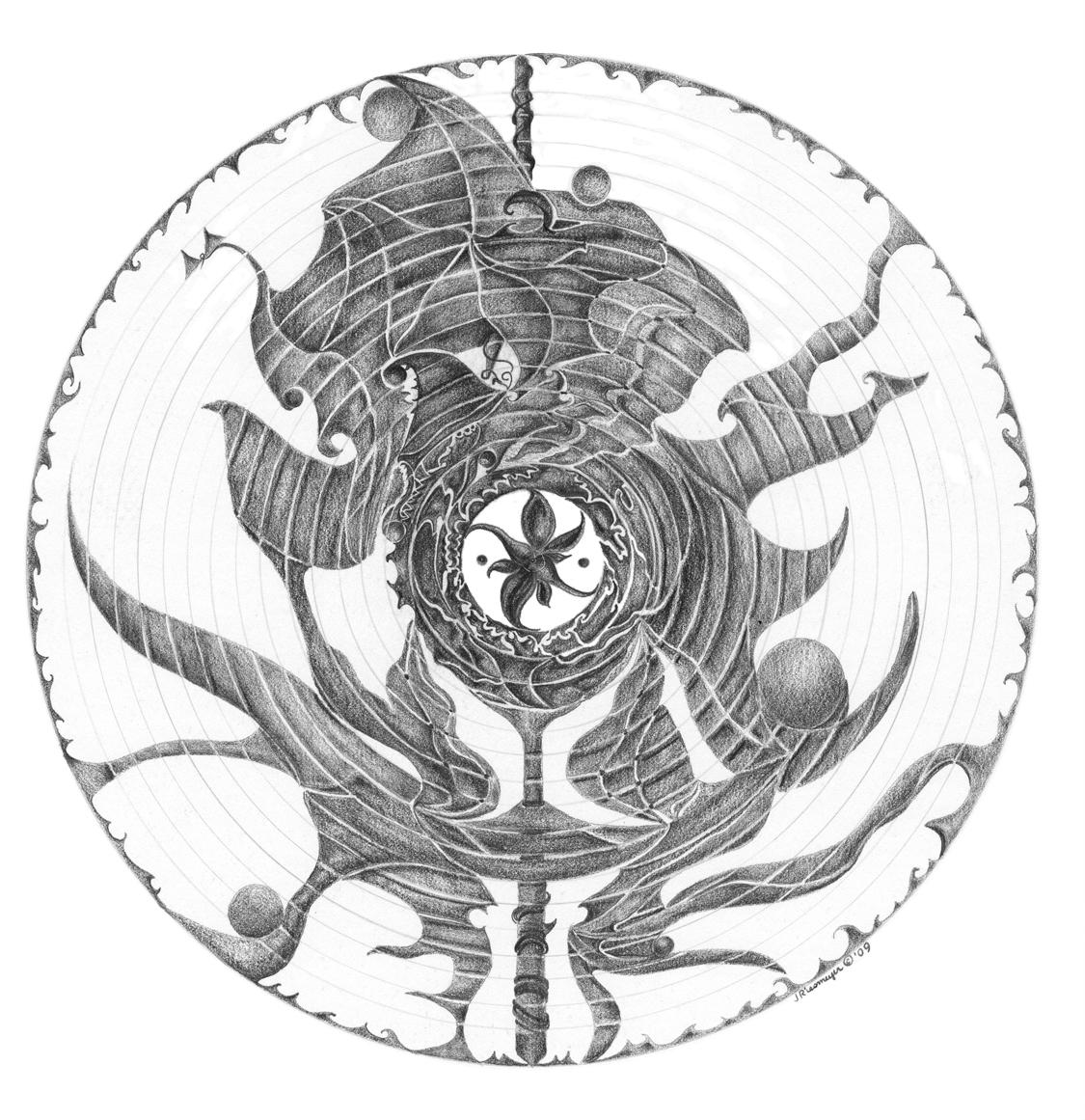 The sister to "Sliced"
[link]
I started this many years ago, working for a couple of hours and never finished. I came across it last Friday while going through
original works that I have yet to frame and was appalled with myself. haa. I never leave work undone so I HAD to finish it.
The first one sold and I think that may be why I started a new one. Sometimes it's hard to let go of your favorites.


Impressive, most impressive. The force is strong in you young hotrats.
Reply

-Jess,
This has 'crop-circle' written all over it.
If you disagree, I know, pseudoscience? Or reality?
Fakes? Or real.
No matter, I just feel the pleasure you must of had drawing this. I love this drawing, as I do all of your art.
You are different than me, I have a bunch of everything that I haven't finished, including house chores!
Reply

Oh, house chores can wait. Mine wait when I have the urge to draw. I have to say that there wasn't a lot of pleasure while drawing this, perhaps because I've drawn one like it before and I don't like to draw similar things. However, the original
Sliced
was wildly successful and sold quickly. That is why I returned... hoping that it would catch another eye. I am starting to pay attention to the ones that sell to see if I can make more like them. Yes, it's a form of selling out but one needs to make money if she wants to continue being a productive artist.

It bores me to tears though. I would rather start with the blank page and find out what happens. THAT is what makes me really happy. It's like magic because I never know what will form from the shading. I thank you for loving my work. It's very satisfying to know that.
Reply

Doggies, I could not have said it better, Jess.
I have not sold but 3 prints, good grief.
Still, art, (and music) are my passions.

in truth.
Point is, you are amazing!!

MD~
Reply

You're very sweet to say so. Thank you.
And, marketing is a full time job. I'm here, at my desk by 6:00
most mornings, trying to get my name out there in one way or another
before I have to punch in and work.

Try googling Jesse Riesmeyer. The internet has been an invaluable tool for me!
Reply

Amazing!
You are everywhere!
I have you saved in favorites.
We are in the process of moving, but I plan to expand my art and writing, after we are settled again.
Thanks.
Reply

Amazing textured shading..

simply stunning - I love the centrepiece
Reply

Good morning and thank you very much.

Reply

nice work!

Reply

damn. i mean HOT DIGGITY DAYUM!

high five
Reply

Gorgeously detailed and shaded. I love the style and formation. Exquisite texture.
Reply