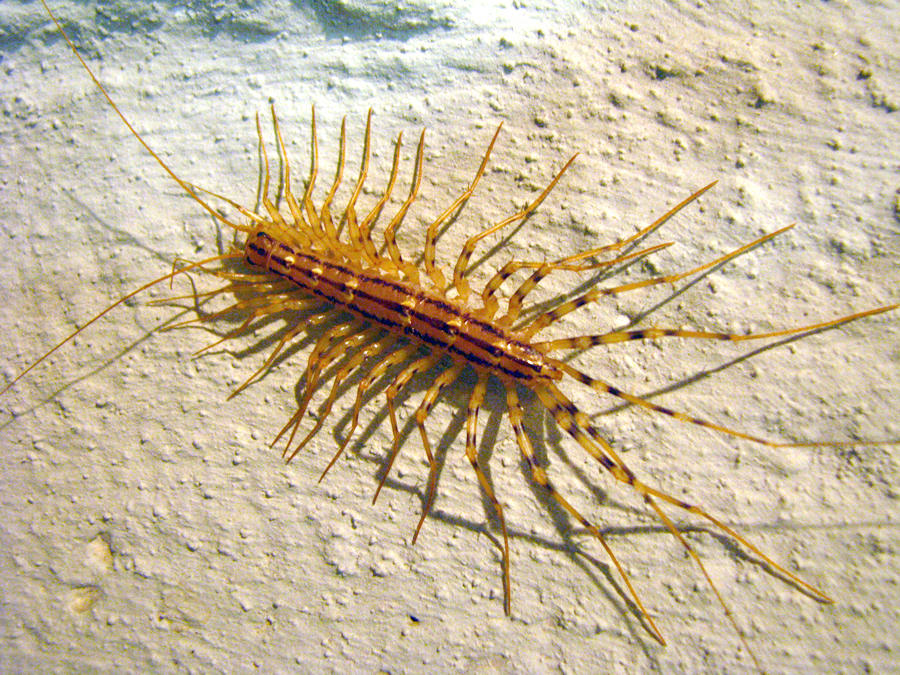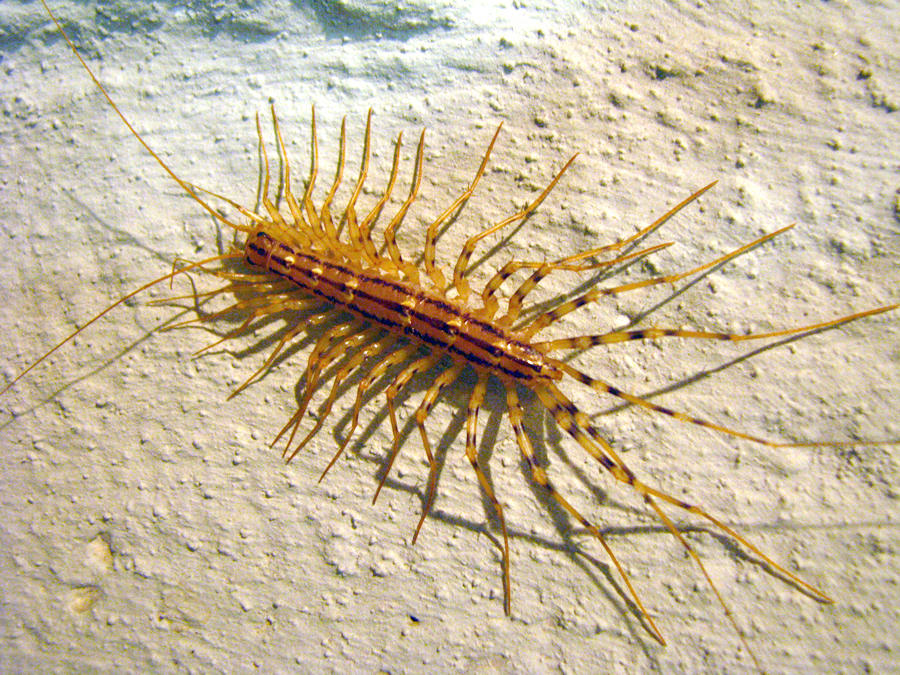 Watch
I realize that this particular insect
creeps a lot of you out but they are
slowly producing less he-be-jee-bees
for me when I see them. They don't have
any way to defend themselves, unless
pulling off their own legs to escape
capture counts. I feel bad for them...
they're so misunderstood just because they're ugly.

Like spiders, they're pretty handy to keep around:

The House centipede, Scutigera coleoptrata, is a yellowish grey centipede with 15 pairs of legs. Originally endemic to the Mediterranean region, the species has spread to other parts of the world, where it usually lives in human homes. It is an insectivore; it kills and eats insects.