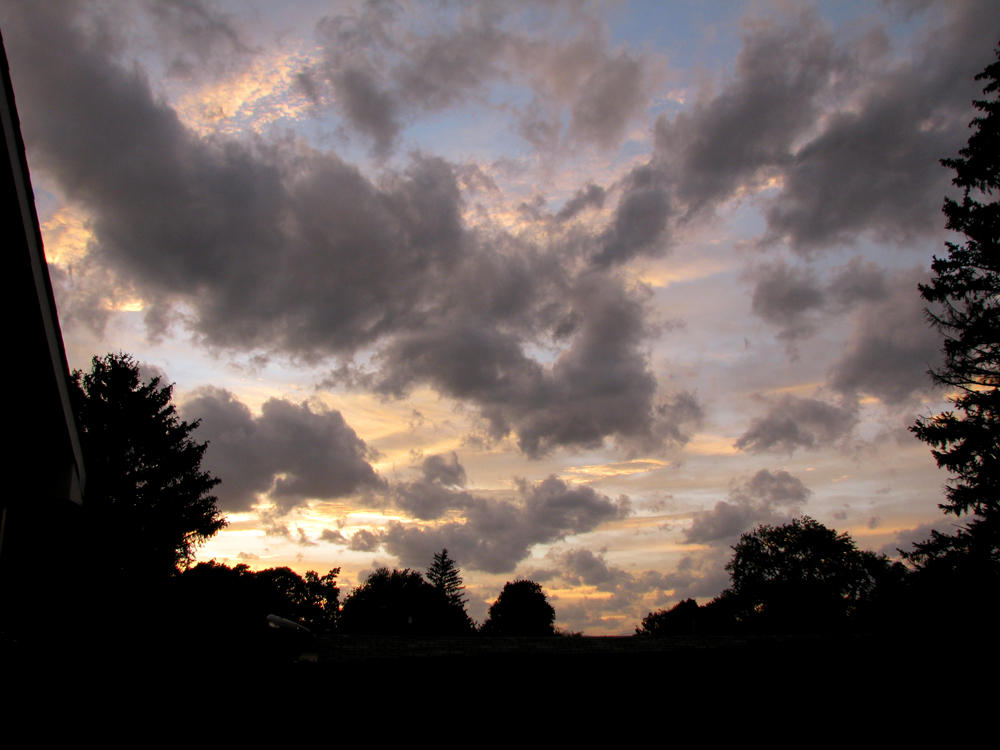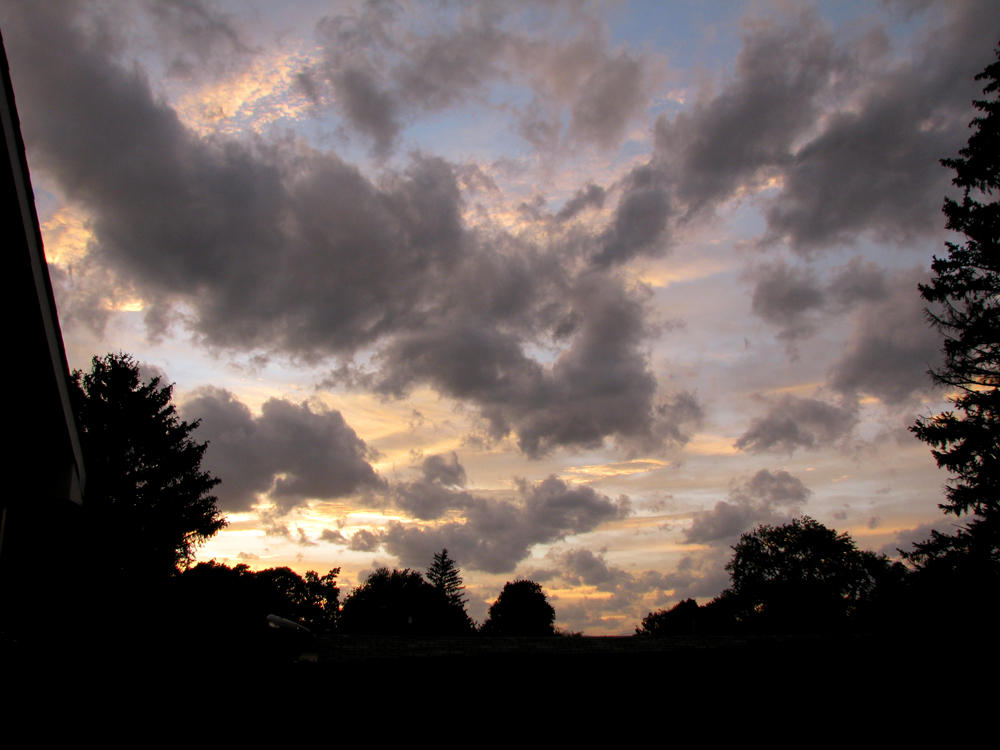 Watch
Before Ike blew through, the sky was most amazing. The lower clouds were moving so fast, they almost made me dizzy. The sunset behind them was gorgeous. I have a whole series but only time to post one right now.

Beautiful destruction... >__<¡¡

Very nice pic! : D

I know what I'll desire for this Christmas time: TIME FOR BOTH!!!!! xDDDD

Cho cho cho x3
Reply

Awsome! ........ what dark and forboding colours ........ lovelt shot Jesse ......
have a lovely day/evening! ....... wherever you are in the 24 hours!
Pete
Reply

Thank you for the compliment Pete and you enjoy your day as well. I'm looking forward to this evening. I'm having an art 'social' (because I'm not a teacher so it can't be a class) at the local coffee house and though only a couple of kids signed up, this should get the ball rolling. I have boards and glue and lots of stuff to make fun collages with. Wish me luck! I'm trying to bring our youth in off the streets and give them something constructive but fun to do.
Reply

Tis nice to give compliments where they are due ......
How did your event go ...... such an interesting and worthwhile thing to be doing. Wishing you luck with this for the future, with a

of course

....
Pete
Reply

It went really well. I'll send you a link soon
of the collages that were made. I didn't finish
mine yet but it's almost there. There were only
four of us last night but as word spreads and I come
up with better supplies, I think we'll draw more
of a crowd. I was happy to have anyone there!
Thanks for the luck Pete!
Jess
Reply

Looking forward to the link ........ pleased it went well. Hope it goes from strength to strength .......
Pete
Reply

Can I just email you the collages? That would be easiest right now.
I'm on my way home to baby a cold. I'm sure I got it from
staying out until 5:00Am last saturday for my best
friend's bachelorette party - what fun though!
Reply