Journal Entry:
Sun Jan 29, 2012, 4:54 AM
Listening to: Amen
Reading: The Crow special edition graphic novel
Watching: random You tube clips
Playing: Minecraft
Eating: Icecream
Drinking: Coke
With the cast been off for a week my wrist is slowly getting better, the bruising has gone down somewhat but it's still tender around the thumb but at least the pain is more tolerable now.
In other news I'm getting ready to set up my artist alley table at Otakelaide, I'll be focusing more on trinkets and accessories as they sell more than prints do. I've already started making ribbon hair clips which I hope will sell well.
I also had a fun time yesterday getting my fellow members from

for the first time and spending the day shopping in the city. I will admit I spoilt myself a bit

but with some of money woes taken care off for the time being I would say I need this lol.
Other than that I have nothing really else to report so I'll be off and pray for a cool change, this summer heat is driving me mad

Random Features: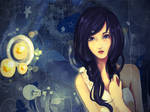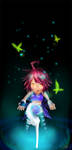 :thumb254724581: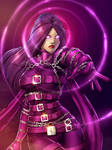 :thumb160363124: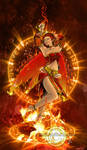 I am glad your cast is off. Get back to drawing (like I have room to talk) soon. Oh I'll see you at Otakelaide, I'll be the fat american guy dressed up like Felicia from Darkstalkters.






Well probably not since I can't actually just leave work and fly to Australia. But now you have a nice mental image huh?

Get better!
Reply

Lol thank you, you'll have to come down to Australia some time although I would avoid the summer if you don't want to fry

Reply

Don't we go through this every year? Its winter right now...
Reply

Hello, I hope your wrist improve as soon as possible ... and put drawing again ... should not stop the magic. By the way ... I liked two illustrations of your journal and included it in my favorites, are beautiful ...!!!

Reply