Journal Entry:
Sun Mar 13, 2011, 10:38 AM
Listening to: FF-X soundtrack
Reading: Stormrage by Richard A. Knaak
Watching: Gremlins 2
Playing: Scott Pilgrim vs the World: the game
Eating: whole meal pasta
Drinking: orange juice
Things have been really scary what with the earth quakes in New Zealand and Japan. I'm a little worried as I have friends in Tokyo and I have yet to hear back from a few of them. The Tsunami has hit the west coast of the US and Hawaii causing little damage though one person from the US is missing.
Thankfully Australia has been taken off the Tsunami warnings list so that's one relief.
On a lighter note I have applied for an artist alley table for Otakelaide which is this may. I missed out on Armageddon due lack of cash so I'm hoping it's not the case this time around.
I'm going through my gallery looking for suitable prints to sell, I'm also working on more original artwork to sell however production has been halted due lack of a scanner and I just don't have the cash for a new one at the moment.
I've been inspired by Ralph Bashki's Wizard's, so expect to see some fantasy inspired art.
Info on Otakelaide
www.facebook.com/event.php?eid…
In case you're curious about Wizards
en.wikipedia.org/wiki/Wizards_…
some youtube clips
www.youtube.com/watch?v=YjSFuj…
www.youtube.com/watch?v=ujQ-nM…
Random Features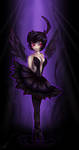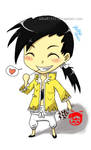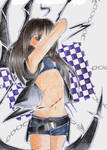 :thumb193420826:
Disclaimer:
World of Warcraft®
and
Entertainment®
are all trademarks or registered trademarks of Blizzard Entertainment in the United States and/or other countries.
These terms and all related materials, logos, and images are copyright © Blizzard Entertainment.