I've noticed I have barely got any artwork done at all last year let alone actually been active.
I still have no scanner but I found a nice one that scans A3 paper problem is that it's pretty pricey but I'll find the money somehow.
As for New Years Resolutions I hope to be more active on the site and start cracking down on art projects.
2011 saw the loss of both my cats Pan and Sox. Pan disappeared one night and never returned while Sox's health began to deteriorate rather fast. It turns he had a rather large tumour in his belly and the vet couldn't save him. I'll miss those two trouble makers.
I have taken in 3 unwanted kittens and am now rumoured to be a crazy cat lady but I'll stop at 3, any more then that and I'll be in a mental home.
The first kitten was a 4 week old white powder puff called Sylvanas who has turned a year old. She's a very regal looking cat and she knows it, always cuddling up to guests for attention.
The other 2 are actually Sylvanas's uncles which is weird. The oldest is a white short hair with the biggest innocent eyes I've ever seen so I named him Loki and he lives up to his name. I've never seen a cat attempt to climb up a chimney before now lol.
The other was a black runt named Kuro. When I got him he was quite feral, he constantly hissed at us from a corner but after winning him over with cuddles and food, he is now the most affectionate cat of the bunch, as long as you don't sneeze lol. He scares quite easily...
Other than that I received a Warhammer 40K Dark Eldar kit so I have busy putting them together, I'm really itching to paint them, I hope to post photos once they are complete.
Random features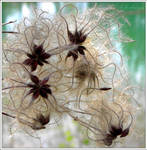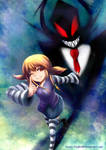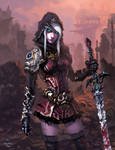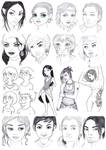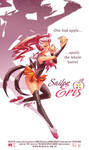 Disclaimer:
World of Warcraft®
and
Entertainment®
are all trademarks or registered trademarks of Blizzard Entertainment in the United States and/or other countries.
These terms and all related materials, logos, and images are copyright © Blizzard Entertainment.