Journal Entry:
Sun Mar 4, 2012, 6:46 AM
Listening to: Kirito
Reading: A study in scarlet
Watching: Yobi the 5 tailed fox
Playing: League of Legends
Eating: Choc banana icecream
Drinking: Coke
Due to some financial struggles I am offering $5 sketches.
All will be done on quality A4 paper and once completed I will mail you the physical copy of the sketch.
For those living overseas I may have to charge a little extra for postage but that is open up for discussion.
The money will help me pay for my medical bills and hopefully I'll be able to buy a new scanner.
examples of my sketch work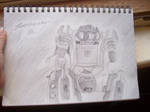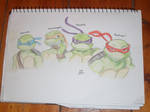 I apologise for the bad quality of the photos
Any way if you are interested please send me a note.
random features