Journal Entry:
Sat Jun 4, 2016, 2:07 PM
Just some little funny updates in my monochrome life

Two weeks ago I spent some time in the wonderful Den Haag or The Hague. My girlfriend booked a room via airbnb and when we arrived she confessed me, that there MIGHT be some furry companions. Other people choose their hotel because of the service and the stars, she chooses her holiday by animals *sigh* So we arrived our holiday-room and met some adorable fuzzy friends: Two cats and four bunnies. Each of them lovely and very photogenic

I even had the chance to take some outdoor cat pictures. Most of my feline models are housetigers so it felt great to have available light. Beside the cute critters we had a wonderful time in Den Haag and I just can recommend to visit this stunning town with all the culture and the wonderful beach. A little strange story, I really don't know if other people have problems like this too.. We sat at the beach and ate fish (Kibbeling to be very exact), it was really romantic and there were a lot of hungry seagulls. One sat next to my girlfriend looked at her and... started Meowing. ALL other seagulls did what seagulls use to do but this specific one sounded like a starving and dying cat. It was heartbreaking and completely wired... I really ask myself what went wrong in my life

I was so impressed by all the galleries and all the art around me. Not to forget we found a LOT of cats there too. All healthy and obviously happy, a purrfect short-trip.
Oliver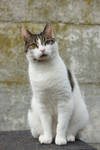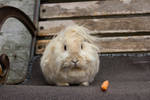 My other Accounts:
Facebook
My Fanpage with a LOT of cat pictures for the local cat aid Katzenhilfe Oberhausen and adoption texts ( Vermittlungstexte) in German
TUMBLR
My sketchbook with concepts, photos, Studies and a lot of daily trash from my job and all the stuff which inspire me
Instagram
My digital sketchbook with urban sketches, selfies, cats and photos from my daily Job .... a wonderful mess full of stuff
Behance
My Job portfolios with a list of my Jobs and Projects. A lot with making-of and in-betweens
FAQ:
FAQ

my stock account
Clubs:




Create your own visitor map!