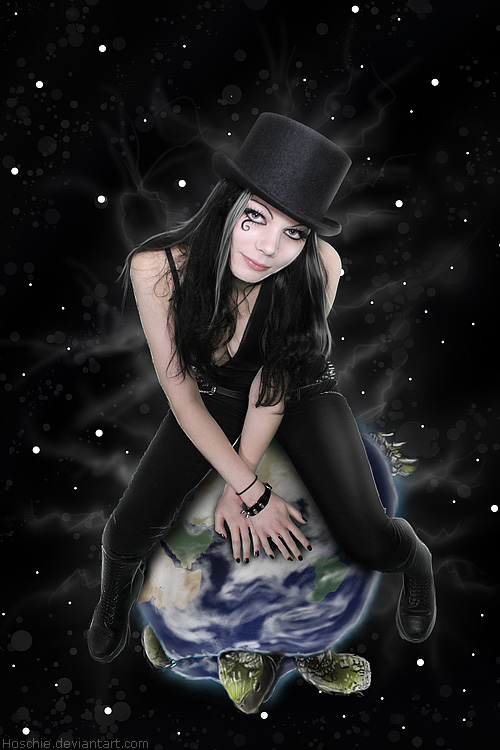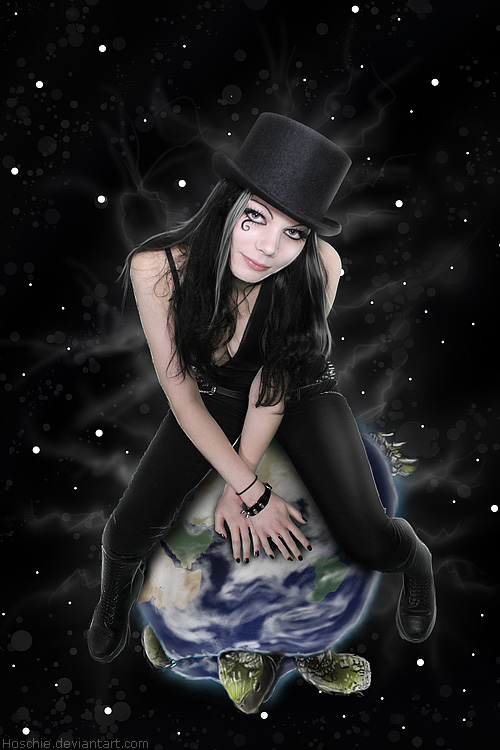 Watch
Neil Gaiman meets Terry Prachett

I got that idea after reading their novel "good omen". I know that it is not "correct" because the elephants were missing, but I like it this way

It is another picture from my gorgeous Death shooting I had month ago. This theme is very inspiring to me and I had fun to make it

But I really like how it came out but it has to be seen in a really big size..
the technique I used is a mixed one between Photography and digital painting.
-
One of my favourite cartoon character is Death from the sandman series from Neil Gaiman.
She is the second oldest member of The Endless family, a group of timeless beings who carry out the inevitable functions in every day human existence.
It was my wish for so long time (80th) to make a Death picture. Thanks to my girlfriend to arrange this shooting.
This is the fourth picture from this series

Makeup: my girlfriend: