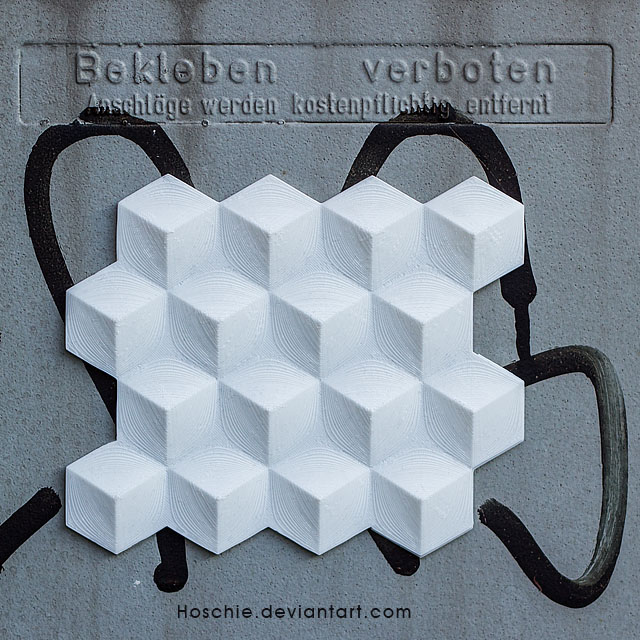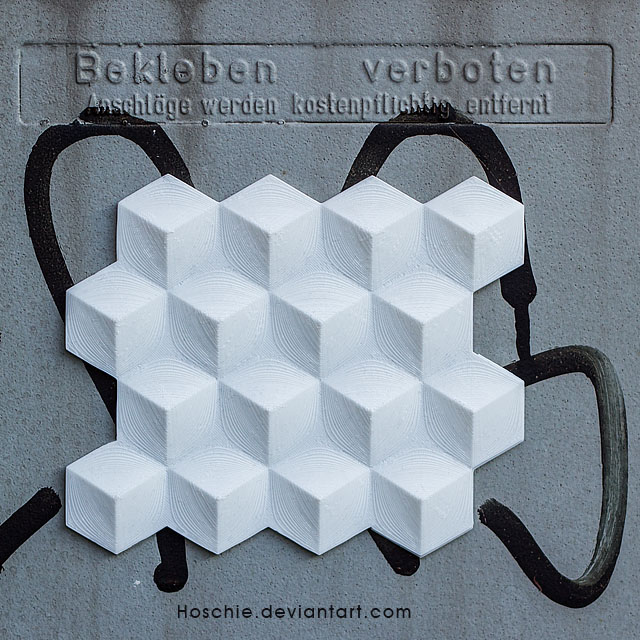 Watch
Illusion of depth sculpture by

3d printed urban street art installation in Oberhausen Alstaden Ruhrgebiet NRW | Germany
This thin sculpture creates an illusion of depth like the pictures from M-C. Escher
I like the contrast between the pure, geometric clean sculpture and the dirty, rotten Underground (KVZ)
Other photo of this element:
InfosSculpture:
Illusion of depth a3
Sculpture material:
PLA Filament "wounderous white" from ICE filaments
Sculpture made with / Software:
Cinema 4D, Cura
Location:
Oberhausen| NRW | Germany
Photo:
Hoschie.deviantart.com
Feel free to join on these pages too:
FACEBOOK
INSTAGRAM
TUMBLR-Sketchbook
>>> Copyright © Oliver Pietern 2016. All Rights Reserved. <<<

An illusion of depth?? Wow! It looks pretty 3 D to me! Awesome work!
Reply