Hello,
CRPhotography
members!

I'm very glad to present to all of you
the photography category
that will be spotlighted during the month, and for this third month of 2016, which will be:
Abstract and Surreal.

If you entered February's contest, be aware that the winners will be
announced in the middle of March!
(and thx all for your participation!

)

So...
What's the theme?
Abstract and Surreal, as in DeviantArt's photo category.

Abstract photographs seek to obscure the actual subject, while surreal photographs place the subject in an other-worldly context. So,

abstract photographs are mostly photos of objects and structures of which you often can't tell exactly what it actually is. Surreal photography often plays with the light and/or apparently metaphysical motives. Abstraction or surreality is not given through photo manipulation.

The different categories you can apply for in this contest for this category are:
Abstract,

Surreal
.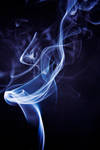 Check out the group's gallery and get inspired: this gallery countains very inspiring abstract and surreal shots
You can check out also these useful journals with shots, tips and features to introduce you to this category and some beautiful examples throughout excellent curated journals.

How to enter?
As this is a Abstract and Surreal photography contest, your submission should be located in one of DA's Abstract or Surreal galleries.
Please make sure that the photograph you submit was specifically taken for the contest in March and is uploaded to DeviantArt in MARCH 2016 (too ).
We would appreciate it if you mention in the artist's comments that it is an entry for the CRPhotography contest!
DEADLINE is: Thursday 31rst March at 11:59 am PST. Then the admins of the group will judge the entries and we'll let you know who the winners are with another journal entry in the following month.

What are the prizes?
There will be three winners, and each of them will receive a 3 month Core Membership!
Winners will receive their prizes within the two first weeks of the following month.

Spread the word!
If you can contribute to the prizes we'll truly appreciate it!
You can help by offering features, points, llamas...
Help us spread the word: Fave this article, share it with your friends... The more the better!
And don't hesitate to contact us if you have any doubts or problems submitting your entry!

Enjoy and have fun! Share with us your love for Photography!