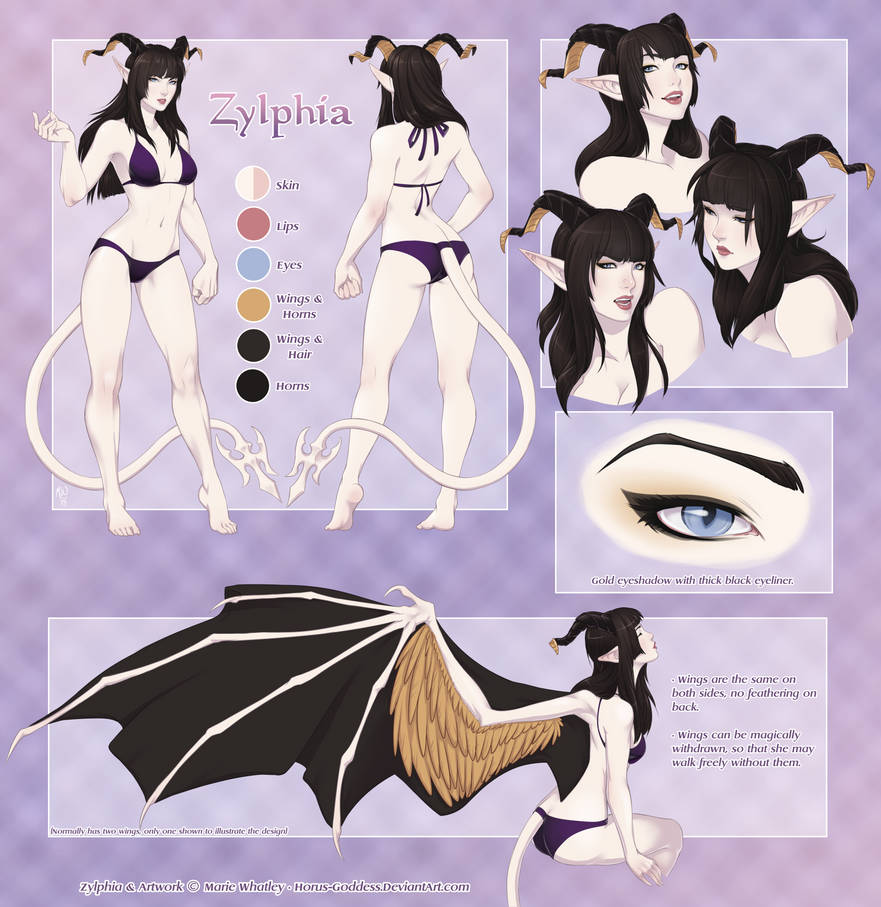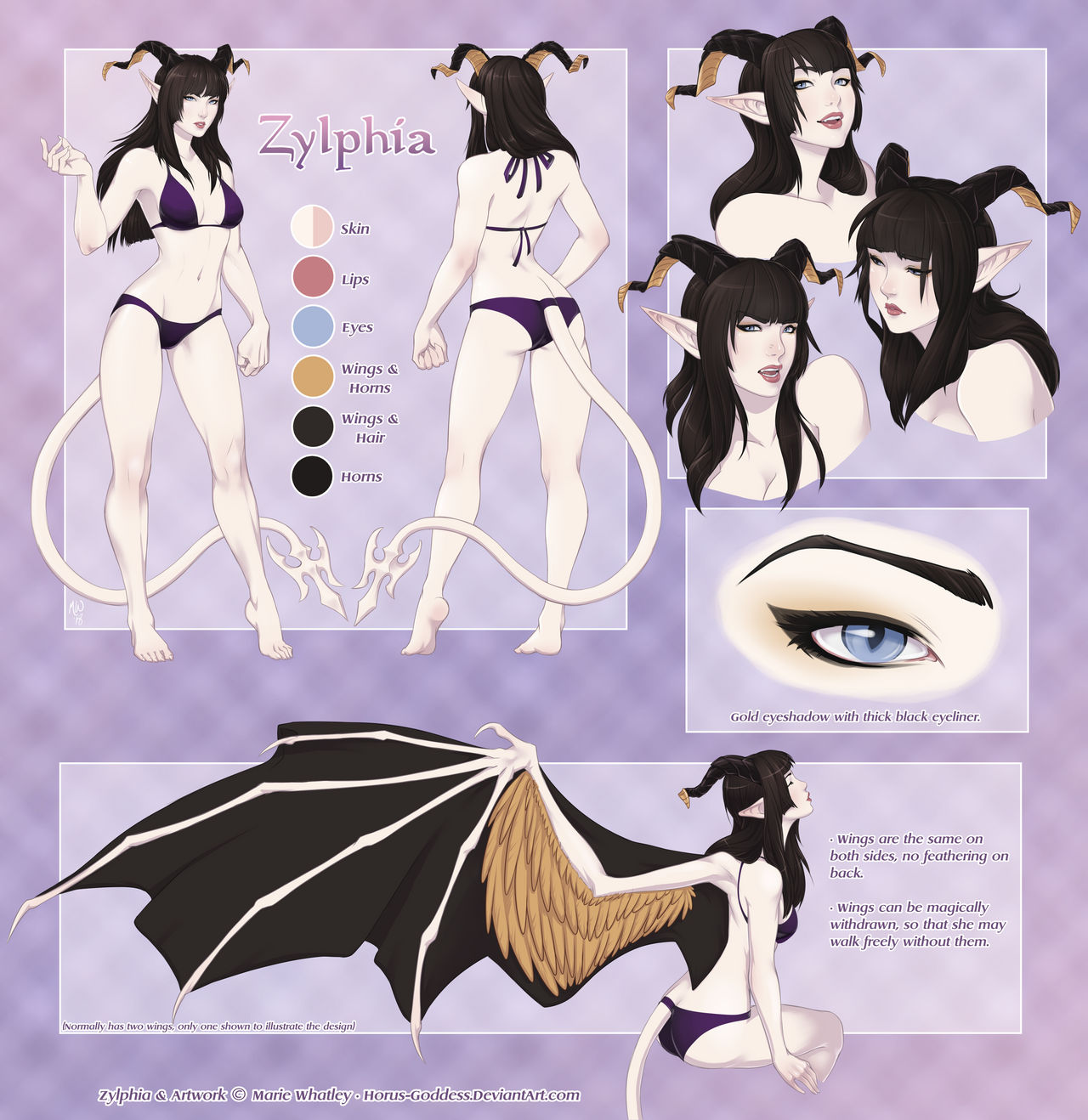 Watch
I started this a year ago and only just got around to finishing it. D:
She hasn't changed a whole lot since her initial reference in 2009. I decided to remove her tattoos and the purple tints. She's also gotten a bit curvier but I like her this way.

Will have some outfit variants some time in the future! I might get a few designs commissioned too, not sure. She's usually depicted in medieval or Victorian style outfits. Occasionally something Steampunk too.
Edit 8-7-18:
Decided to update with a censored version, so that I could use this as an example for reference sheet commissions.

Edit 5-26-18: Added some slight highlights to the expressions panel and edited the side view for the wings.

Please DO NOT edit, copy, trace, redistribute or repost. This character is not for free use for RolePlay or otherwise!