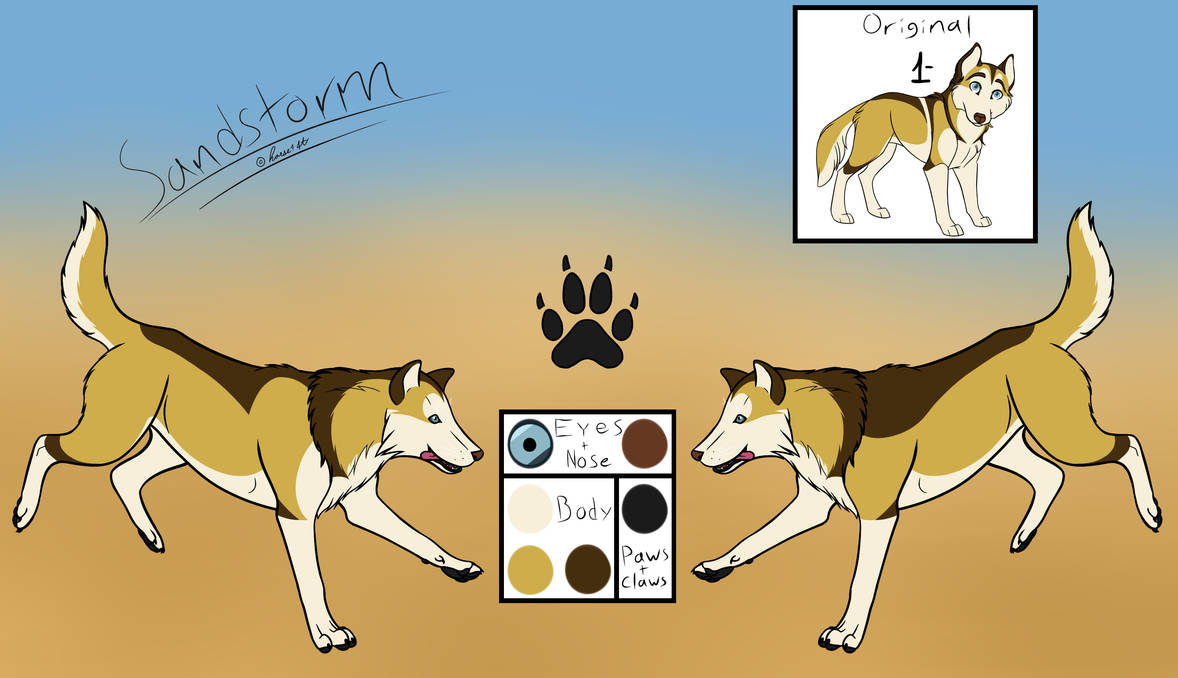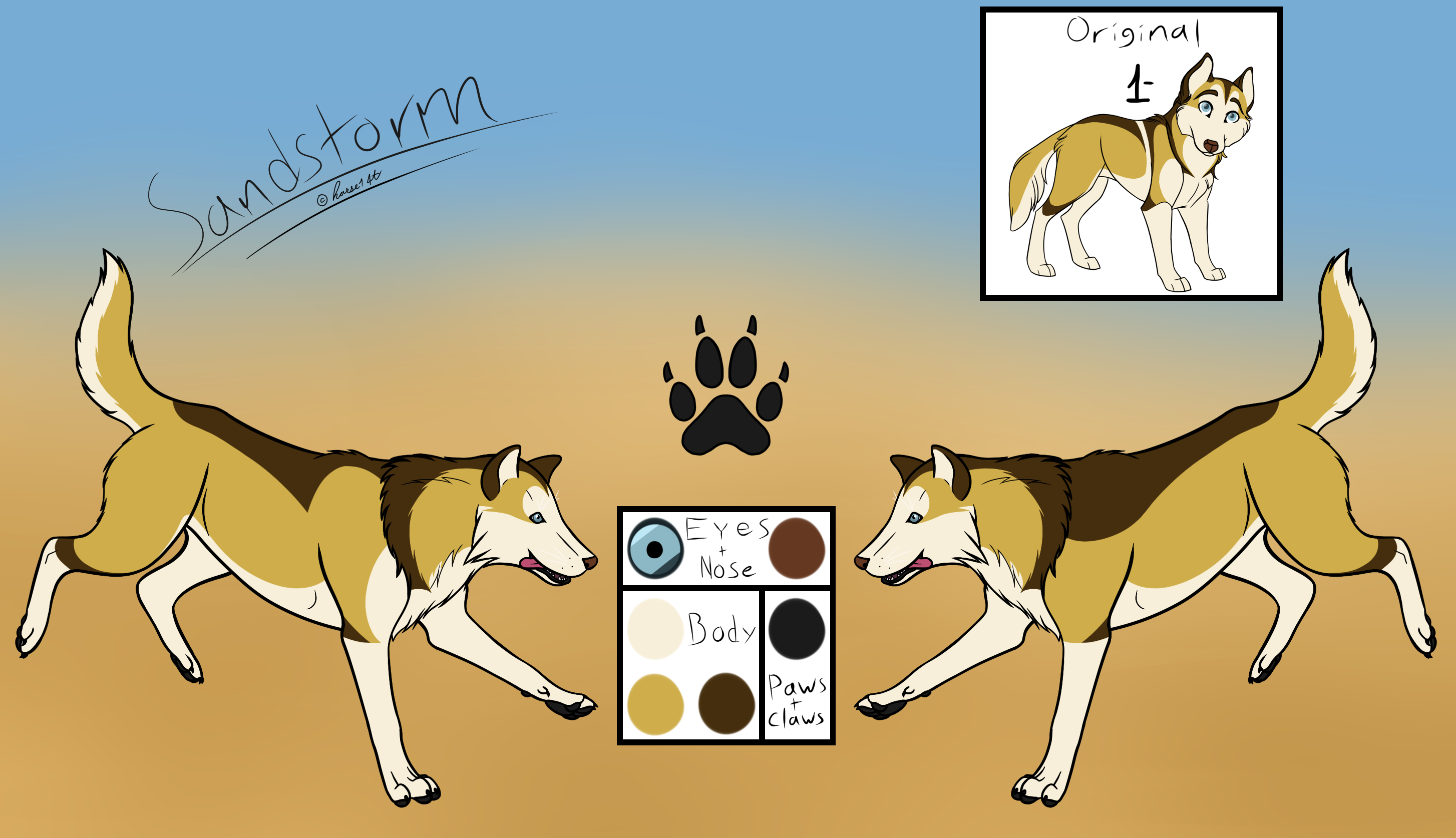 Adopted from
The-Witchs-Garden
Pose references:
Name: Sandstorm
Age: 2 years old
Species: Desert Wolf
Gender: female
Orientation: Straight
Mate: None
Mother: N/A
Father: N/A
Siblings: N/A
Height: 2ft (62cm)
Home Land: Wild Canyons
Rank: Puppysitter/hunter
Personality: Playful, cheery, optimistic, kind, happy
Mortality: Good
While most of the wolves of Wild Canyons tend to be stern, strict, and sometimes temperamental Sandstorm is an exception. She is usually happy, playful and very optimistic. Because of her happy nature she is usually one of the wolves to take care of the pups when the rest hunt or fight.
Like most Sandstorm has a mostly average life for a Desert Wolf and enjoys hunting. Though Sandstorm usually goes after smaller prey such as birds, reptiles, and rodents rather then a wild boar or Bighorn sheep.


Look at the cute puppy, who's a cute puppy. Yes you're a cute puppy.

Seriously, your characters would probably maul me if I went to your world. That goofy look makes me think of my mom's dog Psycho, may he rest in peace.
This seems like a nice character. Like the puppy sitting. Taking care of the young is very important.
Reply

XD People like you are the reason Rusty hates humans

Yes, yes it is... Especially since wolves have an instinct to eat their own young if food is to scarce. Which, since they live in a desert tends to happen at least once a year depending on how bad the dry season is. It's why Rusty prioritizes giving food to mothers before pretty much anyone else including herself.
Part of Sandpaw's job is to help prevent this from happening too if she sees a mother acting aggressively towards her pups..

Reply

But they're so cute. I just want to pet them

That is a bad sign for society when kids are emergency rations.
Keenan does not approve.
Reply

XD
Yes well, what can you do when it's a hardwired instinct

Reply

N'awwww, she's adorable!!!

You gotta draw her looking all happy and Rusty is just there looking annoyed! XD

OR I'LL DRAW IT >:3
Reply