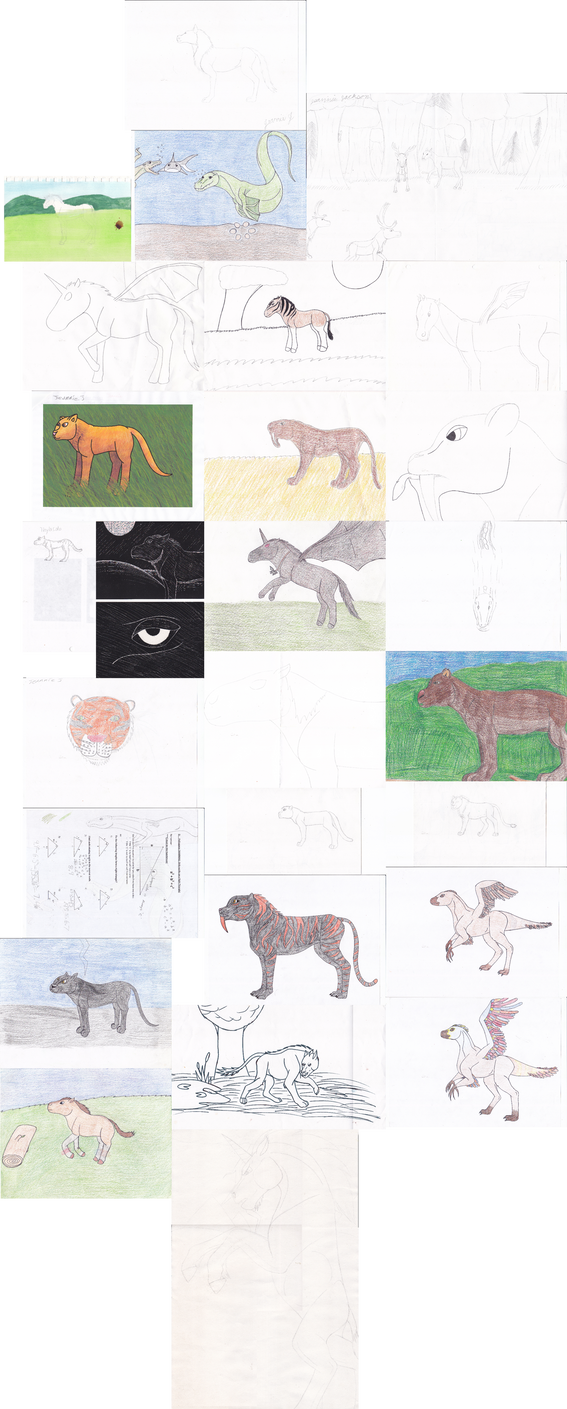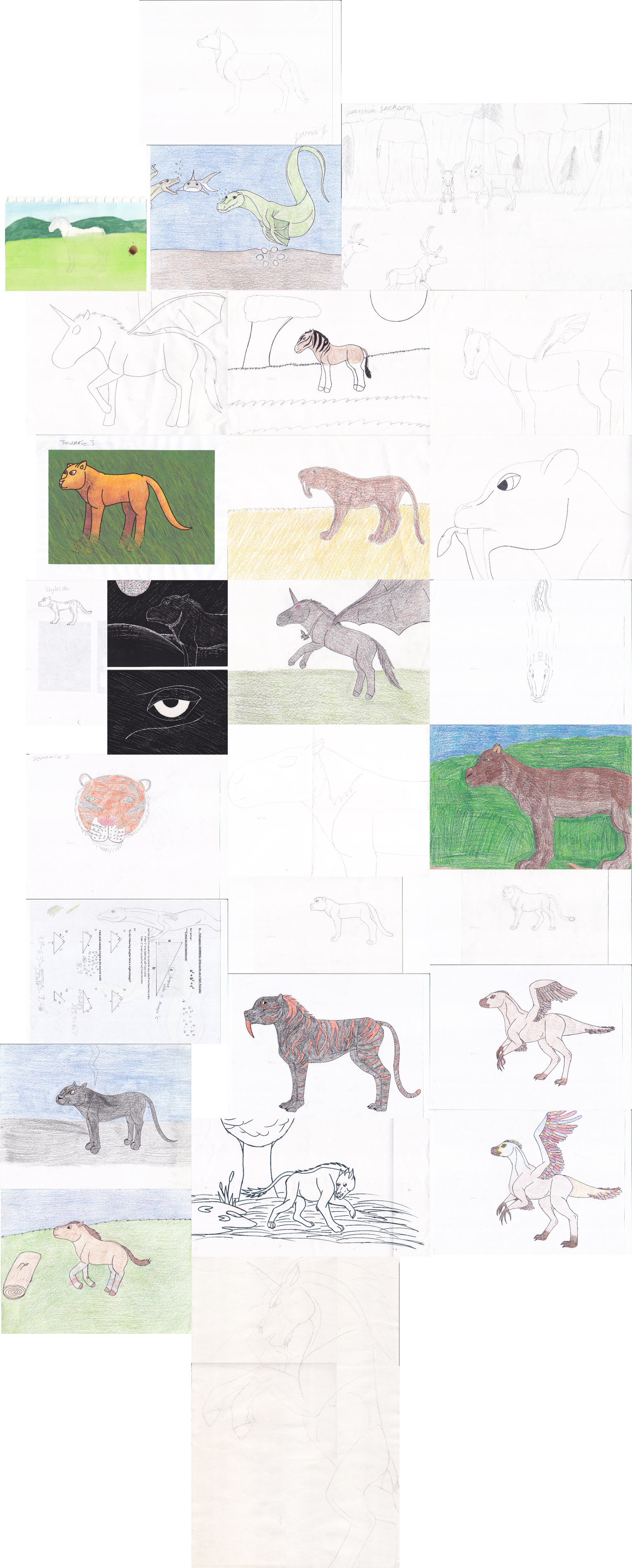 Been meaning to upload this for awhile. These are a bunch of old traditional drawings I did in middle and high school.
From top to bottom:
Wolf
Unfinished unicorn foal painting
Sea Serpents (Drew it in Biology)

Deer
Early drawing of Flyer's and Bill's Medallion
Quagga
Dragon with derpy wings

Lost, printed Digital Drawing of a cat
Coloured Thylacosmilus
Thylacosmilus eating
Thylacoleo
Pretty sure a wolf and an eye

Early concept for Black Flyer
Alligator
Tiger Head

Random horse, probably a scrapped character
Thylacoleo Coloured
Random dragon on math worksheet
Teenage Lion
Lion
Early concept for Lightningtail
Black Tiger Tigertooth (Also drew it in Biology)
Female Dino, Feathered Dragon (Also drew it in Biology)
Horse jumping... pretty sure a Super that was scrapped judging by the colours around the legs
Chupacabra
Male Dino, Feathered Dragon (Also drew it in Biology)
Giant Rearing Unicorn... Was going to paint it but never got around to it.


those have good anatomy for being old sketches
Reply

Thanks.
These were drawn in middle/high school which was the time I started really paying attention to anatomy... Though even when I first started out when I was 5 I at least tried to pay attention to anatomy even if I didn't understand it yet XD

Reply

I love the black sabertooth tiger

Reply

Reply