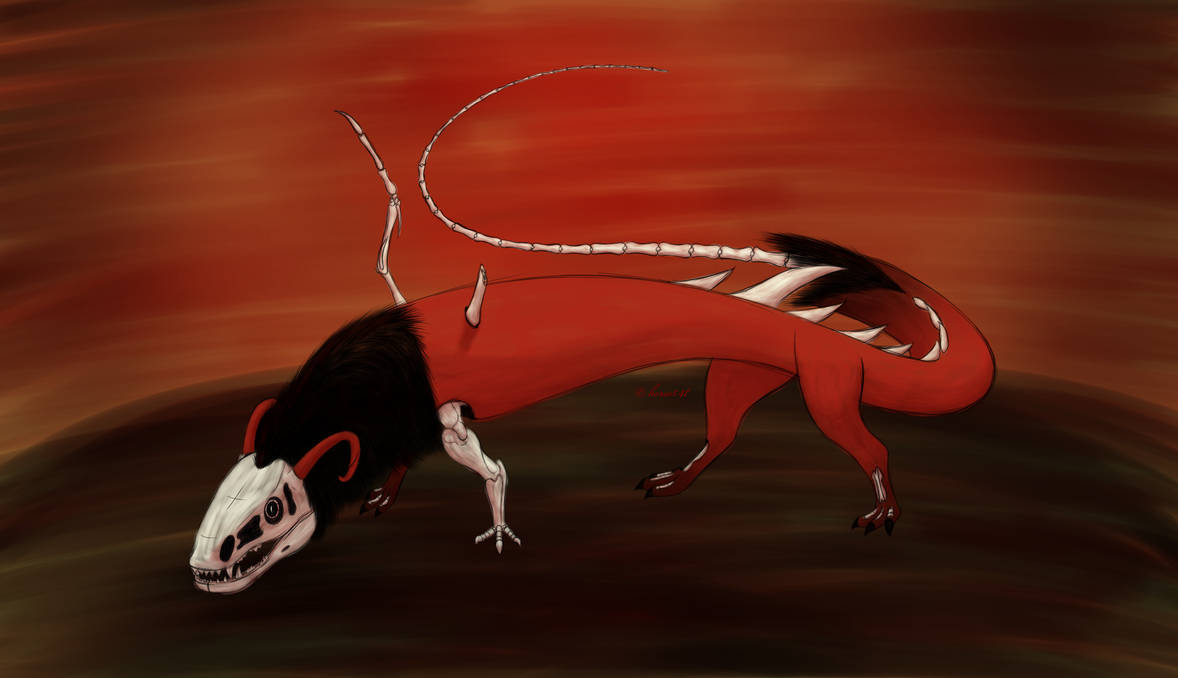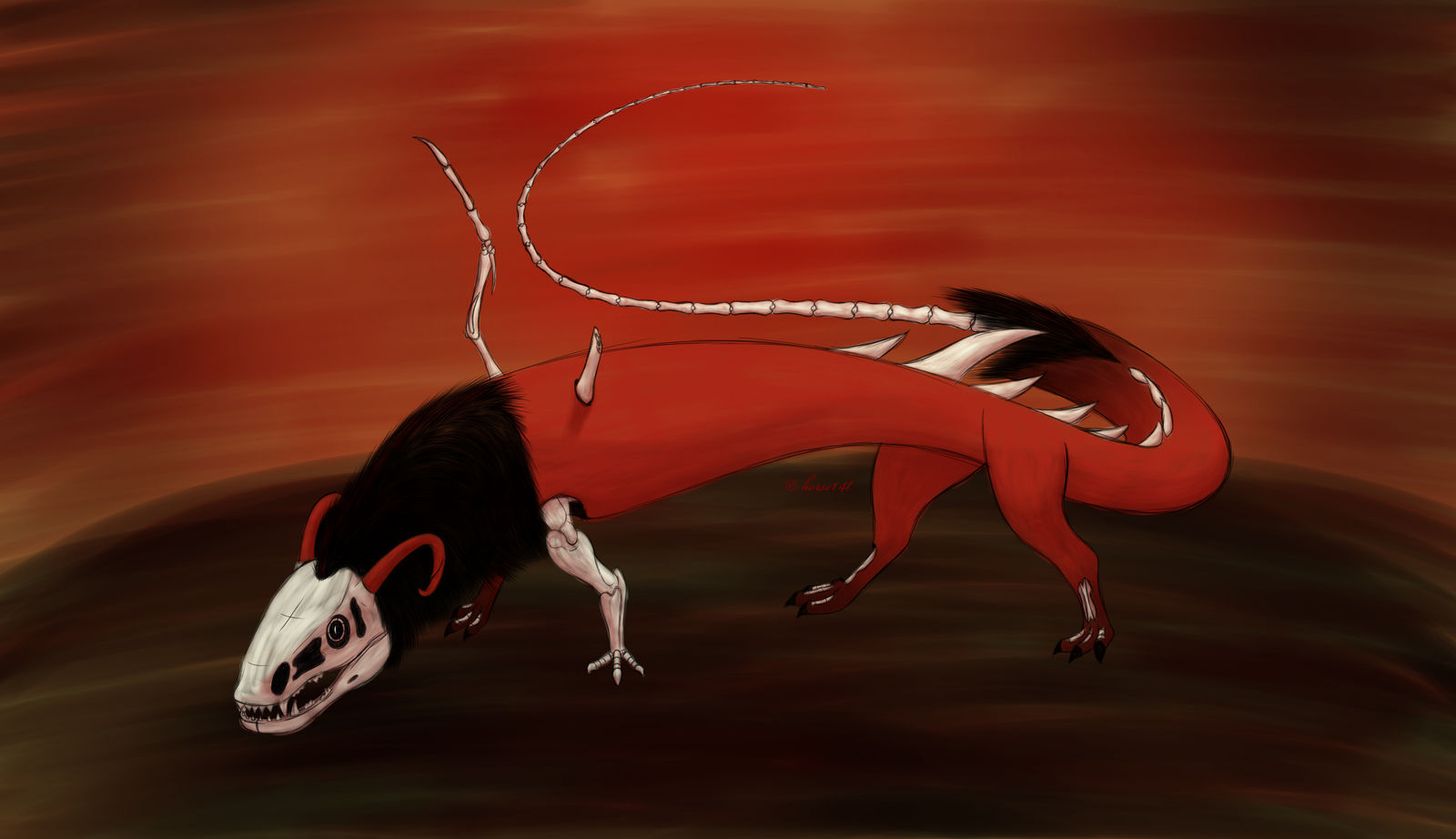 Watch
Full body of Mortem from here:
Dragon Gods
I also changed his facial design a bit to be more accurate to an actual reptile/dinosaur's skull.
When a Lycanthrope dies one of two Spirits will appear to them. If they're good
Vitae
will appear. However if they've been bad Mortem will appear. For example if one commits a Murder Suicide both will appear to their Spirits. Vitae will take the victim(s) to the afterlife while Mortem eats the murder's soul. Lycanthropes don't believe in an equivalent to Hell but instead believe that if Mortem eats your soul that's the end of you for good.
Mortem though is not depicted as evil however. He is also depicted to have a softer side for young like Vitae as well as for those that commit suicide. If a Lycanthrope ends their own life without committing a crime Mortem will show sympathy for them and will spend time with them and hope that they'll have a happier Afterlife or reincarnation. He, along with Vitae also assists the dead to the Afterlife.
Mortem is also depicted as being a mirror image of Vitae. Having a skeletal left front limb while Vitae has his right, wooden front limb. Vitae has tree-like appendages coming out of his back and straight horns while Mortem has skeletal wings, the left being broken and curved horns. Both have nine spines along their backs and changing tails. Vitae's changing into wood with a large leaf-like structure at the end while Mortem's looses it's flesh only leaving the vertebrae.
Mortem's breath weapon is toxic, black smoke, soot, and ash. His symbol is usually a bone or skull.

Reply

whoa creepy

"
Mortem eats your soul
" YIKES!!
Reply

Yep! If he doesn't like you, you better watch out!
Reply

OH JEZZ. . . .look's like I'm gonna have nightmare
Reply