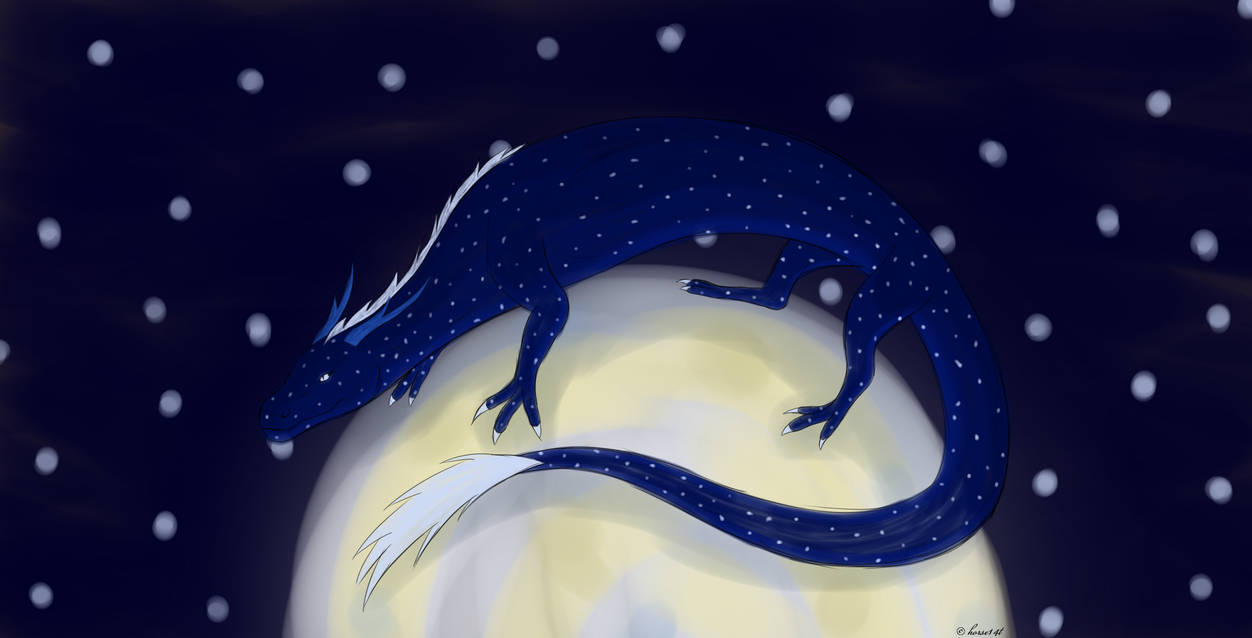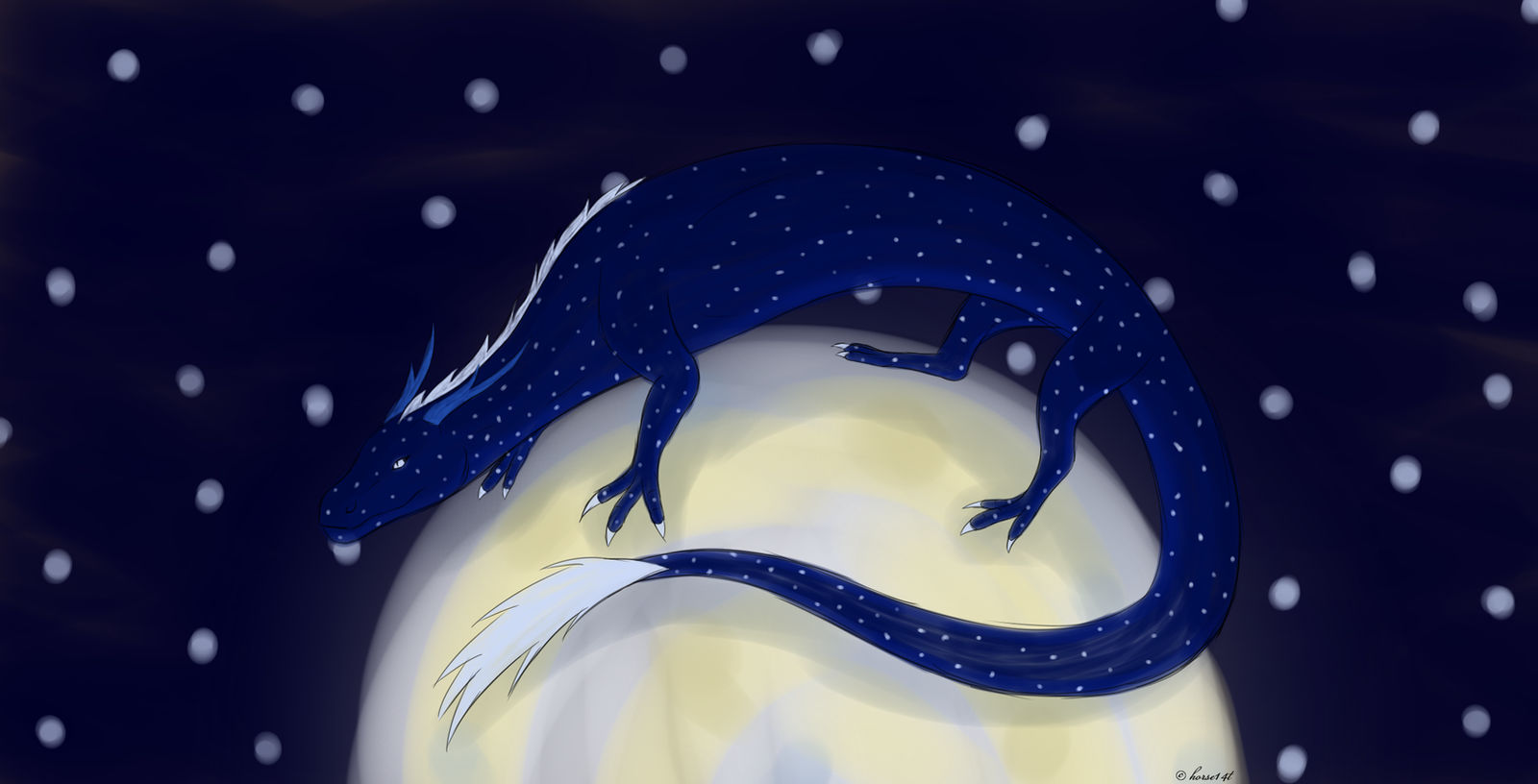 Watch
Full body of Luna from here:
Dragon Gods
Luna is the dragon goddess of the moon and night. Her body blends into the night sky making her hard to see when she's wandering the night. The stars that cover her body twinkle like real stars and sometimes a shooting star can be seen on her.
Luna and
Solis
get along fairly well though they are separate for most of the day cycle. However during twilight Solis and Luna meet up and dance and mix their fire, creating the beautiful colours of twilight before separating once more.
Luna's breath weapon is blue fire and her symbol is the moon.

This is so neat! Would it be okay, if one day when I am caught up on my projects to sculpt this?
Reply

i
t looks like it's going to be a long night. . . . .maybe longer
Reply

It's going to be a
very
long night

Reply

I'm not going to sleep today (bdw cool style)
Reply

Don't worry, she's friendly. It's Mortem you should look out for

And thank you

Reply

I'm not afraid, but my younger brother may be afraid
(is afraid of everything)
Reply

Lol, well good thing the 7 have a soft spot for kids... Though Chao might mess with him a bit

Reply

umm. . . here is one minor problem. . .
it's terribly fast. . . .You will not finish your name and it's gone
Reply

Reply

Is this a deity from the same world as the RP?
Reply

Reply